Financing your business
With so many options available to fund your business, including grants, loans or family money, knowing where to start can be complex. We outline some of the issues to consider.
How much of your own money can you invest?
Where will you operate the business and how much that will cost each month? Even operating from home incurs additional costs like electricity
What equipment do you need to buy and how much it will cost?
How much stock do you need to keep on hand and how much it will cost?
How many staff will you employ? Work out wage costs, including superannuation contributions
Will you need a business vehicle? What are the buying/leasing and running costs?
What are the expected accounting, legal or marketing costs?
Think about what you need to keep in your savings, in case you need some spare cash
Keep another job while testing a business idea. It ensures an income while getting a new business up and running
Debt finance is borrowing from the bank
Equity finance is when an investor buys a share if your business
Interest payments are generally tax deductible
You retain complete ownership of your business and its profits

The investor shares your risk so if your business fails, there's no need to pay them back
There are no interest payments but you may need to pay an investor a share of profits, which could be more than interest

You have to pay interest on your borrowings
You have to repay the amount borrowed
You generally need to offer security for the loan

You share ownership of your business so if it's successful, a share of that success goes to someone else
You may lose control of your business
Your investor may take part in decision making and take a share of each year's profits
Make sure you use the right option for your need
Use short-term options for day-to-day working capital and longer-term options for buying assets.
For example:
| | | |
| --- | --- | --- |
| | Improve cash flow or get extra cash in the short term | |
| | Grow your business over the longer term | |
| | | |
Finding the right equity partner can take time.
Look for people whose outlook and aspirations match yours. That could include:
Many business owners approach family and friends to raise finance. While loved ones may give more generous terms than outsiders, this option is not for the faint-hearted.

You have to disclose business details to those close to you, and if something goes wrong and they lose their investment, it could damage your relationship.

You need to be confident that you can work harmoniously together in the long term. A written partnership agreement setting out how disputes will be settled and what happens if one partner wants to leave the business is essential.

Business angels are wealthy individuals looking for fast-growing businesses to invest in. Often experienced businesspeople, they can also be invaluable as mentors and advisers.




Typically, they'll invest anything up to $2m. They're likely to be after businesses with exceptional growth prospects, so you'll need to demonstrate your potential.

Venture capitalists are professional investors who invest in promising businesses and help them grow, often to the point where they're ready to be listed on the share market. They make money by selling their share in your business, either on the share market or to someone else.

A venture capitalist will typically seek to exit your business in three to five years with a return of 35 per cent p.a. or more. They'll generally look to invest between $2m and $10m, depending on your business.

Private equity investors have an emphasis on larger businesses. They're often involved in management buyouts using borrowed funds. They aim to realise a large return in a relatively short timeframe, allowing them to cover their costs and compensating them for their risk. Private equity investors can offer access to amounts of $2m to over $10m.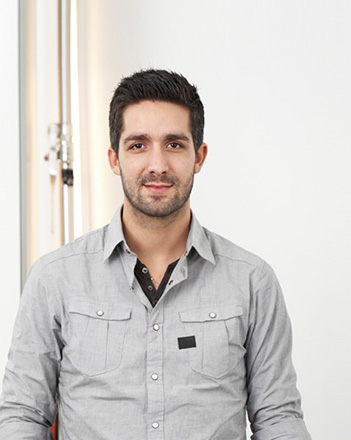 Important information

As this advice has been prepared without considering your objectives, financial situation or needs, you should, before acting on the advice, consider its appropriateness to your circumstances. All products mentioned on this web page are issued by the Commonwealth Bank of Australia; view our Financial Services Guide (PDF 59kb).