What is personal risk insurance?
Personal risk insurance can assist by providing financial support in the event of injury, illness, disability or death. If your ability to earn an income is affected, a personal risk insurance policy can help.

How can personal risk insurance help you?
The emotional impact of events such as serious injury, illness or death, and the financial consequences, can be devastating. If the unexpected did occur, having personal risk insurance can go a long way to helping meet basic living expenses, such as a mortgage, groceries, petrol or school fees. Depending on the event, significant medical expenses, rehabilitation, modifications to your home or services may also need to be considered.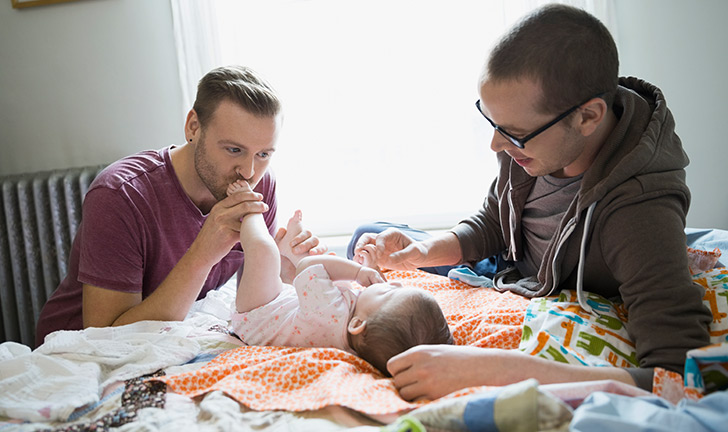 Types of personal risk insurance
A lump sum payable on death or terminal illness. This can help support your dependants to maintain living standards or pay off debts.
Total and permanent disability (TPD) insurance
A lump sum to help support you if you are totally or permanently disabled due to illness or injury.
Income protection insurance
A monthly income stream to help support you if you are temporarily unable to work because of illness or injury.
A lump sum to help support you if you are diagnosed with a specified major medical condition (e.g. heart attack, stroke or cancer).
Life insurance
Life insurance is also called 'term life insurance' or 'death cover'. It pays a lump sum amount of money when you pass away, some exclusions may apply.  
Life insurance may also come with terminal illness cover. This pays a lump sum if you're diagnosed with a terminal illness with a limited life expectancy, typically 12 or 24 months, some exclusions may apply.
In the event of an untimely death, life insurance can help provide financial assistance for the beneficiaries who can choose to use the money for whatever need they may have, for example, to cover mortgage and credit card payments, childcare, school fees, and other living expenses or costs.
Total and permanent disability (TPD) insurance
TPD insurance is designed to help meet one-off and ongoing living expenses, as well as cover special expenses such as medical and rehabilitation costs. To receive a TPD insurance benefit, you must satisfy specific criteria to establish the genuine nature and extent of the disability (this can vary between insurers). These criteria usually include a range of permanently disabling conditions specified in the policy, such as paraplegia, as well as more general criteria relating to your total and permanent inability to work.
Income protection insurance
Income protection insurance, also known as salary continuance insurance, pays a regular benefit of up to 75% of your pre-tax salary if you are disabled due to an illness or injury for longer than the nominated waiting period. Income protection benefits begin after a predetermined waiting period (e.g. 30 days, 90 days, or two years) that you nominate when you take out the cover. The policy will continue to pay the benefit for as long as you remain unable to work up to a maximum predetermined period. This can be a set timeframe such as two years or age based (e.g. up to age 65).
Note: 1 APRA has placed expectations on income protection insurance providers to cease providing 'agreed value' income protection policies from 31 March 2020, and further product changes1 from 1 July 2021. Agreed value contracts provide an agreed amount of income benefits, specified at the time of application, regardless of any subsequent variation in income.
Trauma insurance
Trauma insurance provides a lump sum payment if you suffer a serious, debilitating medical condition (as specified in the policy you choose) such as heart attack, cancer or stroke. What's covered under a trauma insurance policy and medical definitions can be different between insurers.  Trauma insurance is designed to help people cope with the financial impact of a traumatic event as they recuperate. Generally, you will receive the trauma benefit provided you survive for a set period after incurring the condition.
Not all policies are the same
It is important to note that different policies may have different features and exclusions.  If you would like more information, you can talk to a financial planner for the most appropriate insurance to suit your individual and family needs.
Can you afford personal risk insurance?
When considering whether to take out personal risk insurance, there are a number of things you should consider including the cost of the insurance, your existing financial commitments, your level of savings, and how long you could be without an income. There may also be other important considerations relevant to your personal circumstances.
The cost of premiums for any personal risk insurance policy reflects both the probability of an insured event occurring and specific features of the policy. Some typical risk factors are your age, the state of your health, your occupation and the type of recreational activities you participate in.
The cost of insurance is an important consideration and needs to be weighed against your overall lifestyle needs, as money contributed towards premiums will reduce your overall disposable income and your savings, which will leave you with a lower amount available to reduce debt, fund living expenses and fund future objectives you may have and your retirement.  Where insurance is held through your superannuation, premiums will be deducted from your super balance, which will reduce your overall retirement savings and your expected level of lifestyle in retirement.
The importance of policy ownership
Ownership of the insurance policy is an important consideration. There are different policy ownership options available. Each one can give a different outcome in certain circumstances.  If you would like more information, you can talk to a financial planner for the most appropriate structure to suit your individual needs.
Ways a financial planner can help
A financial planner can recommend whether personal risk insurance is appropriate for you.  They can help decode the various insurance policies and find the right mix of cover to suit your needs.  They can outline the pros and cons of waiting periods, different insurance providers and premiums.  They can also recommend an appropriate amount of cover that is tailored to your circumstances. 
Simply request an appointment online to speak with a Commonwealth Financial Planning (CFP) financial planner over the phone or by Microsoft Skype/ Team video conference.
Things you should know
This information is general in nature and there may be other considerations that are relevant to you.  It has been prepared without considering your individual objectives, financial situation or needs. You should therefore consider the appropriateness of the information to your circumstances before acting on it. You should consider talking to a financial planner before making any financial decision based on this information. A financial planner can provide you with tailored financial advice.
1 APRA expects income protection insurance providers to make the following changes from 1 July 2021: New income protection contracts to be based on protecting income based on annual earnings, not older than 12 months, at the time of claim. New income protection policies must have initial terms and guaranteed renewable periods not exceeding 5 years. Changes to occupation and financial circumstances should be considered on renewal. Benefits provided by new income protection contracts:
not to exceed 100 per cent of earnings at time of claim for the first six months of the claim, taking account of all benefits paid under the income protection product, as well as other sources of earned income
limited to 75 per cent of earnings at time of claim (subject to a dollar maximum of $30,000 per month) after the initial six months.
Manage the risks associated with long benefit periods (e.g. having a stricter disability definition for long benefit periods). For more information see APRA intervenes to improve sustainability of individual disability income insurance.