In 2006, businessman John Cole had an epiphany: he wanted to help save the planet.
Eleven years on, he's driving through a field full of solar modules developed by his company Edify Energy. It's a sight to behold.
"That's just excellent," he says.
But it's not just about the view. The real excitement for John is that Edify Energy is well on the way to powering more than 150,000 Australian homes with clean, green electricity.
Five solar farms developed by Edify Energy will be up and running next year, and Edify has bigger plans, with more farms in development.
John is also proud of the contribution Edify Energy is making to local communities, like Collinsville in Queensland.
"In some ways it's job creation and in some ways it's upskilling of local workforces," he says.
Commonwealth Bank's long-term debt funding of solar farms developed by Edify Energy in Queensland and Victoria, owned separately by Wirsol and a fund managed by BlackRock, has helped ensure more than two million solar panels will harness the sun's energy by August 2018.
"CBA has given Edify Energy a real launchpad," says John.
Supporting renewables
CBA is pleased to support Australian renewable energy generation, says Michael Thorpe, CBA's Managing Director of Infrastructure.
"We'll continue to fund large-scale, commercially viable renewable projects in Australia and overseas," Michael says. "We're delighted to be contributing to Edify Energy's growing business."
"We support Australia's transition to a low-carbon economy," CBA's Group Executive of Institutional Banking and Markets, Kelly Bayer Rosmarin, says.
"CBA's approach is to be open and transparent, and we'll track our progress and report on it each year."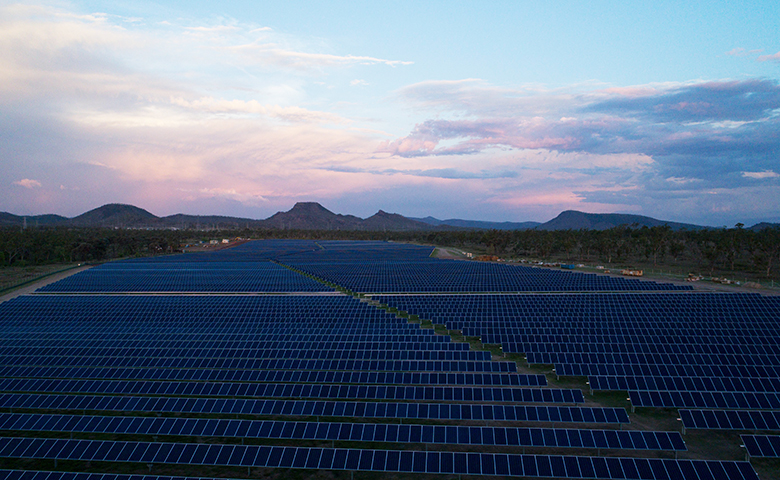 We're here for clean energy
Supporting Edify Energy is just one of the ways we're backing clean energy.
At the end of last financial year, our lending to renewable energy generation projects was $2.8 billion, up from $2.2 billion in June 2016 – that's seven times more than we lend to coal-fired electricity projects.
Last financial year we funded the Sapphire Wind Farm in NSW – one of the largest in the country – and the Bungala Solar Project in South Australia, in addition to the solar farms being developed by Edify Energy.
Separate to that, we arranged more than $1 billion in climate bonds and launched a $100 million Energy Efficient Equipment Finance Program with the Clean Energy Finance Corporation.
A shared vision
For John, it was important to find a bank that really understood what he wanted to achieve with Edify Energy.
"A question to ask is: 'How does a bank see your vision for your business?' And that probably is a differentiating factor for CBA – they did see it," he says.
"It all comes down to trust and confidence. They're the sorts of things that truly go into a relationship where people trust each other and move forward together."