Why save with CommBank?

Make at least one deposit and no withdrawals each calendar month and you'll earn bonus interest of 2.29% p.a.


Teach your child to spend their savings responsibly. The CommBank Youth app gives under 14s hands-on experience that's fun and secure.
Ready to open a Youthsaver account?
How to apply
To be under 18 years of age
A parent or legal guardian to open the account for you if you're 13 or under
If you're 14 or over, you can apply by yourself at your nearest branch
An Australian residential address
A copy of your birth certificate or passport
A Tax file number (TFN) or TFN Exemption. It's not an offence to withhold your TFN for the deposit account. However if you don't quote it, the Bank is required by law to deduct tax from any interest earned on the deposit account, above a certain threshold.
A parent or legal guardian can open a Youthsaver account online for a child who's 13 or under.
Accounts must be in the child's name only and are unable to be opened as a trust.
Primary school students can bank at school if their school participates in CommBank's School Banking program.
Regular catch-up – we create a statement every six months, which you can view or download from NetBank to keep track of your savings' progress.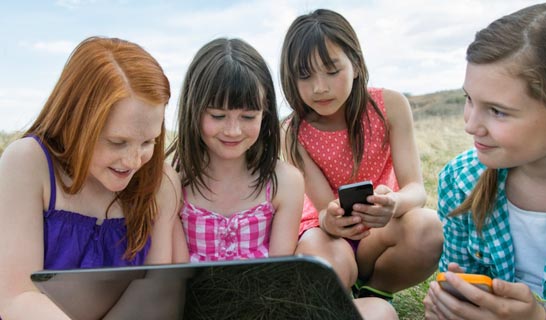 Our Smart Access Account for under 14s helps your child learn responsible spending habits with the protection of parental controls.
Discover more
The School Banking program provides a fun, interactive and engaging way for young Australians to learn about money and develop good saving habits.
See more