Life's full of surprises. So make sure you're ready for the unexpected, by getting your savings into great shape. With so many ways to spend your money, it's easy to find yourself living from pay to pay, spending everything you earn. But without savings at the ready, you can end up in deep water when unexpected costs arise. Ask yourself how you would cope with:
A surprisingly large bill, like car rego, insurance or school fees
Emergency repairs - from a leaking radiator to a broken roof
A family crisis that meant you needed to help out a loved one, or fly interstate or overseas
An illness or accident that left you temporarily unable to work, with medical bills to pay while you recovered
Suddenly losing your job or, if you work for yourself, an unexpected downturn in business.
It's recommend that you keep between one and three months of expenses saved in case of emergencies. This will give you some peace of mind and help you deal with whatever life throws your way.
The size of your emergency fund really depends on how much you spend from week to week — and on how many people rely on you and the financial security you provide. Think about:
Day to day living expenses, from groceries to bills
Regular repayments on your home loan, car loan and other debts
Your insurance cover and when you can access it
Whether you are the sole income earner for your family
Your other sources of income, such as investments.
Start with a good budget. Include those big, occasional bills, not just your everyday costs.
Allow for life's little luxuries. Trying to do too much too soon can make your budget hard to stick to. So make sure you build in some treats along the way as a reward for all of your good work.
Set a goal. Goals are motivating, so work out a specific figure for your rainy day fund. Then set yourself a time limit for some extra motivation.
Set up a regular savings plan. Automatically transfer a little of every pay to your savings account, rather than simply saving what's left over.
Even your rainy day fund may not be enough when a really big emergency crops up. Here are some other options that can help you cope with the unexpected:
If you are facing financial hardship and may miss a loan repayment, then it's important to speak to us as soon as possible to find out how we can help you. Contact our Financial Assistance team.
For more minor emergencies, an overdraft can give access to additional funds when you need it, and you only pay for what you use (interest and monthly fees apply). A personal loan is also an option and is usually more cost-effective than a credit card, since you have a fixed period to pay it off and you're likely to benefit from a better interest rate.
Income protection insurance can pay up to 75% of your regular income if you're unable to work due to illness or injury. What's more, premiums are usually tax-deductible, depending on your cirucumstances.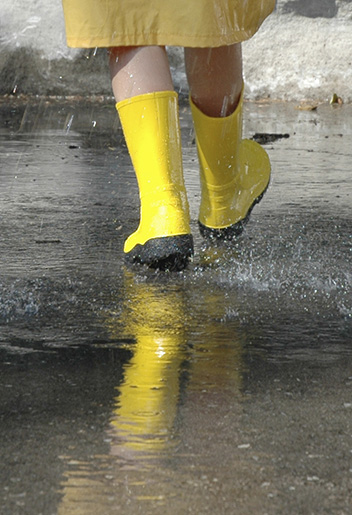 Things you should know
This article is intended to provide general information of an educational nature only. It does not have regard to the financial situation or needs of any reader and must not be relied upon as financial product advice.
Applications are subject to credit approval.
Income Protection Insurance forms part of CommInsure Protection. A Product Disclosure Statement (PDS) describing CommInsure Protection is available online or by calling 13 10 56 (from overseas, call +61 13 10 56) and should be considered in making any decision about this product.
CommInsure Protection is issued by The Colonial Mutual Life Assurance Society Limited ABN 12 004 021 809 AFSL 235035 (CMLA) and Colonial Mutual Superannuation Pty Ltd 56 006 831 983 AFSL 235025, the Trustee of the Colonial Super Retirement Fund ABN 40 328 908 469 (the Fund). CMLA and the Trustee are wholly owned subsidiaries of Commonwealth Bank of Australia ABN 48 123 123 124. Commonwealth Bank of Australia does not guarantee the obligations or performance of CMLA or the Trustee or the products they offer.