Transition to retirement strategies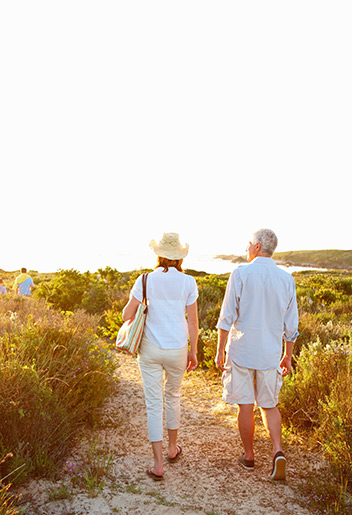 In the years before you retire, you're probably looking forward to having more time to do the things you enjoy, but many people are also concerned about whether or not they have saved enough money to fund their retirement.
It's best to start planning now for your ideal retirement. Here's how…
Once you reach what's known as your 'preservation age', you may be able to access your superannuation by drawing a pre-retirement pension – a regular income stream drawn from your super savings
There are restrictions on accessing your super before you reach retirement age
In most cases, you'll pay less tax on income received through a pre-retirement pension than you would on the same amount of salary or wages, making this a great way to boost your super balance
With a transition to retirement strategy, you could reduce the number of hours you work and supplement your income with payments from your pre-retirement pension. This would give you more time to do the things you want, while maintaining your lifestyle
Alternatively, you could continue working full-time but take advantage of the potential tax concessions on offer to boost your super balance in the years before you enter full retirement
For example, you might keep working full-time while drawing a pre-retirement pension from your super balance. You could then salary sacrifice to super the same amount, or more. This would maintain your after-tax income while reducing your taxable income, which may in turn decrease the amount of tax you have to pay
If you'd like help deciding whether this strategy is right for you, you can schedule a complimentary, no-obligation consultation with a Commonwealth Financial Planner and start planning today.
Your initial, no-obligation consultation with a Commonwealth Financial Planner is complimentary. Make an appointment for a time that suits you.
Important information
The information contained on this web page is of a factual nature only and is not intended to constitute financial product advice. It has been prepared by Commonwealth Financial Planning Limited without considering your individual objectives, financial situation or needs. You should consider its appropriateness in light of your circumstances and consider seeking professional advice relevant to your individual needs before making a decision based on this information. Commonwealth Financial Planners are Representatives or Authorised Representatives of Commonwealth Financial Planning Limited ABN 65 003 900 169, AFSL 231139, a wholly owned but non-guaranteed subsidiary of Commonwealth Bank of Australia ABN 48 123 123 124.