Disproving the myth that you don't need life insurance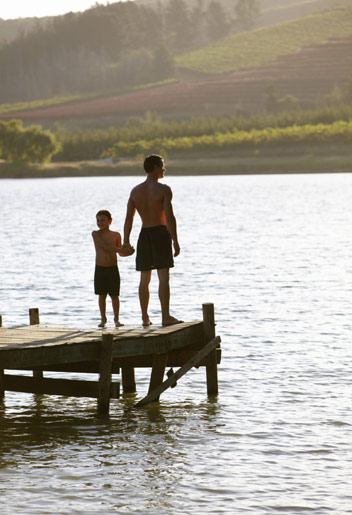 Life insurance doesn't have to be a complicated. We're disproving three of the most common myths that lead people to think they don't need life insurance, to help you make an educated decision about how much cover you might need.

Myth #1: 'I'm young and healthy. I don't need life insurance.'

It's impossible to know what the future holds. You might be young and healthy now, but no one's immune to illness and injury and you can't stop the aging process. It's a good idea to consider life insurance earlier in life, when you're less likely to have any pre-existing medical conditions. These, and your age, can have a big impact on life insurance premiums. You should be aware that premiums will rise as you age, even if you buy life insurance when you're in your 20's or 30's.

You might also have noticed that a range of additional insurance covers are often associated with life insurance and these may suit your needs. Depending on the type and level of cover you take out, this range of covers can also provide a lump sum if you suffer a critical illness or are temporarily or permanently disabled. Also, some covers may help with bills if you become involuntarily unemployed or temporarily disabled and are unable to work. This means there are a range of covers you could benefit from if you get sick or injured and aren't able to work for a period of time.

Myth #2: 'I'm single and I don't have any dependents. I don't need life insurance.'

Many of us have financial responsibilities that aren't linked to having a partner or children. If you have debt of any kind, a life insurance policy can help to cover these so they don't become your family's responsibility if something unexpected happens to you.

Myth #3: 'I have enough life insurance cover in my superannuation fund. I don't need any more.'

While many Australians have life insurance as part of their superannuation fund, it's important to recognise that some funds offer limited types and levels of cover. You need to compare the life insurance benefits provided by your superannuation fund with your level of debt, household expenses and the financial support you want for your dependents. If these figures outweigh your superannuation fund's cover, you might need to consider a life insurance policy with higher benefit levels.

To find out if the life cover provided by your superannuation fund is enough for your situation, you can use our simple calculator. It takes into account factors like your salary, your partner's salary, your level of debt and how many children you have and gives you an estimate of how much life cover you might need.

Important information

This information has been prepared without considering your personal objectives, financial situations or needs. Before acting on it, please consider its appropriateness to your circumstances.