What is life insurance?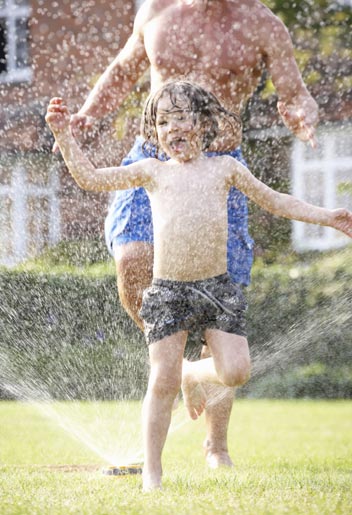 If something unforeseen happens to you, life insurance can help to protect the people that depend on you and your income. It's a financial back-up plan – if the unexpected happens, life insurance can help to reduce the financial impacts to you or your family.
With a life insurance policy, you pay an insurer for financial cover against a range of specified events – making it similar to car or home and contents insurance. Typically, life cover pays a lump sum benefit in the event of death or terminal illness. After a claim's been made and accepted, a policy will generally end.
You might also have noticed that a range of additional insurance covers are often associated with life cover. Depending on the type and level of cover you take out, this range of covers can also provide a lump sum if you suffer a critical illness or are temporarily or permanently disabled. Some cover may also help with household expenses for a period of time if you become involuntarily unemployed or temporarily disabled. This range of covers includes:

How much it costs
The price you pay for your policy is dependent on a range of factors like your age, gender, what you do for work and whether you smoke. Your premium will also be impacted by how much cover you need. For example, if you need $1 million of life cover you'll pay a higher premium than someone who needs $500,000 of life cover.
Limitations and exclusions
It's important to be aware that life insurance policies have limitations and exclusions. This means you may not be covered for any pre-existing conditions or for any claim that arises from working in hazardous conditions. It could also mean that a no claim period might apply on your policy. It's important to read the Product Disclosure Statement (PDS) to be aware of a policy's limitations and exclusions.
For many people, life cover is about securing their family's future financial wellbeing and independence. Whatever stage of life you're in, our simple calculator can help you find out how much life cover you might need.
Important information

This information has been prepared without considering your personal objectives, financial situations or needs. Before acting on it, please consider its appropriateness to your circumstances.