About the School Banking program
School Banking is a fun, interactive and engaging way for young Australians to learn about money and develop good savings habits.
Run through participating primary schools nationally, children who deposit money into their Youthsaver account through School Banking earn Dollarmites tokens which they can redeem for exciting rewards.
It's also a great fundraising activity, with participating schools receiving 5% of every individual deposit made at school (up to $10), along with other benefits.
About the Rewards Program
To help reward individual savings efforts, every time a student deposits into their Youthsaver account through School Banking, regardless of the amount, they'll receive a Dollarmites token.
Once they've collected 10 tokens, they can redeem them for a variety of exciting reward items. They'll also receive a certificate when they reach certain savings milestones.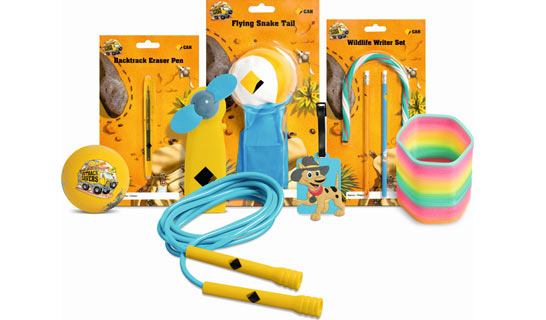 These fun rewards are a great way to keep children motivated and demonstrate the value of saving:
Flying Snake Tail – Out of stock
Wildlife Writer Set – Out of stock

Mud Splat Handball – Out of stock

Outback Pat Bag Tag – Now available to order

Backtrack Eraser Pen – Now available to order

Jump and Skip Rope – Now available to order

Bush Fly Fan – Now available to order
Wriggly Glow Worm – Now available to order
Get your child started with School Banking
If your child's school is already involved, all you'll need to do is open a Youthsaver account for your child (or they can can use their existing one). Here are three ways to open a Youthsaver account.
Visit your closest branch. You'll need to bring your child's birth certificate when you visit your closest branch.
Find a branch
Outback Savers can go wild at Australia Zoo
The School Banking program can help put your child on the path to good savings habits. And it might even put them on a path to Australia Zoo, where they'll meet Bindi and Robert Irwin (not to mention koalas, wombats and wallabies) as part of the wildest family adventure you can imagine.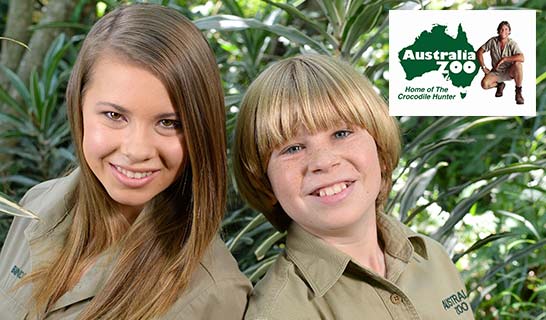 Every student who makes 15 or more School Banking deposits by the end of Term 3, 2016 will automatically go into the draw to win a family trip for two adults and three children to meet the Irwins at Australia Zoo.
Full day Platinum Zoo Adventure Tour at Australia Zoo, Qld where you'll:
Travel around the zoo in style with your own personal zoo guide
Get up close with the animals
Meet Bindi and Robert Irwin on part of your tour
Enjoy morning tea, lunch and afternoon tea while watching crocodiles and koalas in the open-air Feeding Frenzy Food Court
Have your own personal photographer to capture every moment with Bindi, Robert and the animals.
Return domestic flights to Brisbane or Sunshine Coast, Qld (airport destination subject to flight availability)
4 nights' accommodation at the Oaks Oasis, Sunshine Coast in a two bedroom villa with breakfast included
5 days' car hire
$1,000 spending money
View full competition terms and conditions
Related initiatives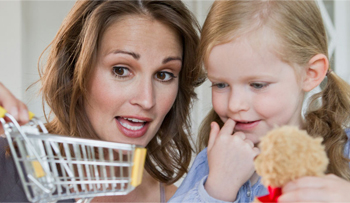 A one-stop resource that helps you bring money to life for children. Browse tips and advice and download fun activities such as colouring-in sheets, puzzles and budget and chore trackers.
Visit the Beanstalk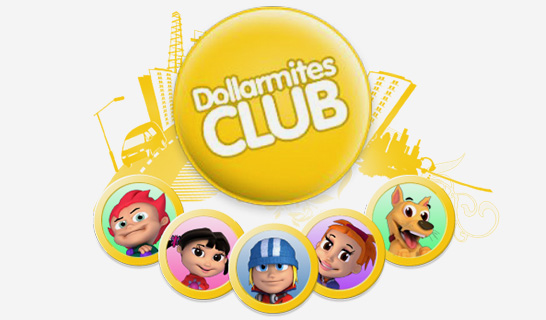 Designed for children under 12 years of age, Dollarmites makes money fun with rewards for saving, interactive games, downloads and tips to help children save for the things they want sooner.
Explore Dollarmites
StartSmart is Australia's leading financial education program for students. Our StartSmart workshops make learning about money fun and give students the confidence to make smart decisions about money from a young age.
Learn more