About the School Banking program
School Banking is a fun, interactive and engaging way for young Australians to learn about money and develop good savings habits.
Run through participating primary schools nationally, children who deposit money into their Youthsaver account through School Banking earn Dollarmites tokens which they can redeem for exciting rewards.
It's also a great fundraising activity, with participating schools receiving 5% of every individual deposit made at school (up to $10), along with other benefits.
About the Rewards Program
To help reward individual savings efforts, every time a student deposits into their Youthsaver account through School Banking, regardless of the amount, they'll receive a Dollarmites token.
Once they've collected 10 tokens, they can redeem them for a variety of exciting reward items. They'll also receive a certificate when they reach certain savings milestones.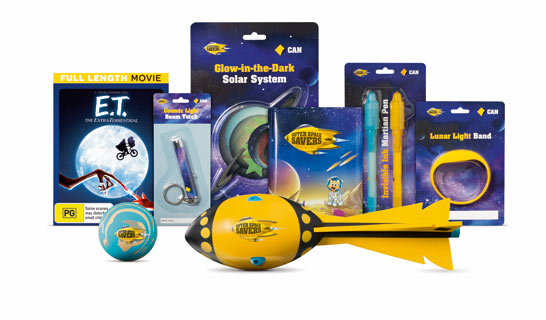 These fun rewards are a great way to keep children motivated and demonstrate the value of saving:
ET DVD - Now available to order
Planet Handball - Now available to order
Invisible Ink Martian Pen - Now available to order
Intergalactic Rocket - Now available to order
Glow in the Dark Solar System - Available to order Term 3
Cosmic Light Beam Torch - Available to order Term 3
Outer Space Savers Money Box - Available to order Term 4
Lunar Light Band - Available to order Term 4
Get your child started with School Banking
If your child's school is already involved, all you'll need to do is open a Youthsaver account for your child (or they can can use their existing one). Here are three ways to open a Youthsaver account.
Visit your closest branch or call us on 13 2221 at any time.
Find a branch
Blast off to Disneyland with School Banking
The School Banking program can help put your child on the path to good savings habits. And, in a first for School Banking, it might even put them on a path to Disneyland, where they can ride Space Mountain, meet Mickey Mouse and other Disney characters, plus much more!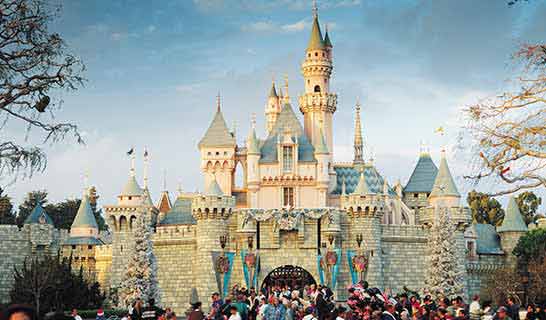 Every student who makes 25 or more School Banking deposits during 2015 will automatically go into the draw to win a trip to California's Disneyland for up to two adults and two children.
Return economy airfares to Los Angeles, California from Sydney, Melbourne, or Brisbane. In the event the winner resides outside of these cities, return domestic airfares will also be provided.
Five nights accommodation at Disney's Paradise Pier Hotel
Return private airport to hotel transfers
A three day Theme Park Hopper ticket (includes same day admission to both Disneyland Park and California Adventure Park)
A Disney Family Breakfast Dining Experience
AUD$2,000 spending money.
View full terms and conditions
School Banking stories
Discover what unusual purchase Chris Brown made with the money he saved at school.
See what parents say about School Banking and the valuable lessons it teaches their children.
More than 8,000 volunteer School Banking Co-ordinators help make our School Banking program the success it is today.
Related initiatives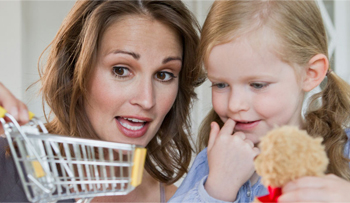 A one-stop resource that helps you bring money to life for children. Browse tips and advice and download fun activities such as colouring-in sheets, puzzles and budget and chore trackers.
Visit the Beanstalk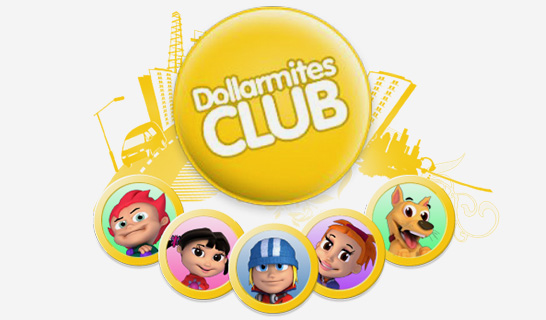 Designed for children under 12 years of age, Dollarmites makes money fun with rewards for saving, interactive games, downloads and tips to help children save for the things they want sooner.
Explore Dollarmites
StartSmart is Australia's leading financial education program for students. Our StartSmart workshops make learning about money fun and give students the confidence to make smart decisions about money from a young age.
Learn more