Why risk, why now?
At CommBank, we're committed to creating the best outcomes for our customers. We're here to understand and optimise risk to enable us to do things better. This is why risk is part of every decision we make.
Here, your work will have an impact on the community and the economy. You'll constantly be challenged with new problems and empowered to develop new solutions.
This is a once-in-a-lifetime opportunity. To gain exposure. To work together. To hone your expertise. To create positive impacts. To be part of the change. 
A transformation journey
We're leading from the front in our journey of sustainable transformation. Our focus is on simplifying and embedding best practices that enable better outcomes for our customers.
You'll be exposed to different types of work across the business, fast-tracking your experience like never before.
Here, risk always has a seat at the table.
Genuine impact
You'll drive change across our business, bringing innovation to life through technology and making an impact on the Australian community and economy.
The size and scale of our organisation will give you opportunities to add breadth and depth to your experience, opening up pathways both within risk and across other parts of our business.
No two days are ever the same.
A people culture
We're a community of diverse and experienced professionals. Together we're creating a culture where people feel empowered to challenge, enabling us to influence and shape the future.
With different opportunities to work flexibly, we're enabled to work our way to get the most out of our day.
At CommBank, diversity of thought is valued, and people always come first.


Our structure
At CommBank, we manage risk using a Three Lines of Accountability structure, where Line 3 is audit.
Line 1
Line 1 works front and centre as the business partner that enables the organisation to manage its risk effectively. From cyber risk to financial crime, Line 1 partners with business units to make sure we are supporting vulnerable customers, so they can bank with confidence. 
Roles in Line 1 are broad, varied and fundamental to the bank's success. By enabling the identification of risk, Line 1 professionals make a measurable and meaningful impact to both the business and its customers.
Line 2
Line 2 reports to the Group Chief Risk Officer. Our Operational Risk and Compliance teams sits here. Operational Risk's role is to independently monitor and assess business performance and strategy against risk appetite. These professionals lead the design and implementation of frameworks and provide oversight and proactive advice to effectively manage risk across the organisation. 
Compliance's role is to independently monitor and assess business performance and strategy against regulatory obligations and regulator and community expectations. These professionals manage regulatory relationships, anticipate regulatory change and design the standards to ensure the Group is compliant.
Find out more about a role in Compliance
Meet our people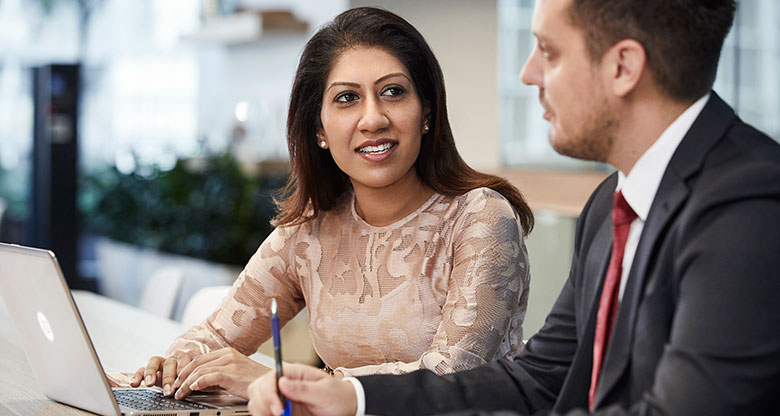 Rajes, Director Client Experience
"I really love the interaction with the business. Every day there are new problems to solve and solutions to develop. Everyone is always willing to come together to support one another, lend knowledge and provide insight.
"There's always lots to be done. Sometimes it can be challenging, but for me it means I am adding value and I feel empowered by that."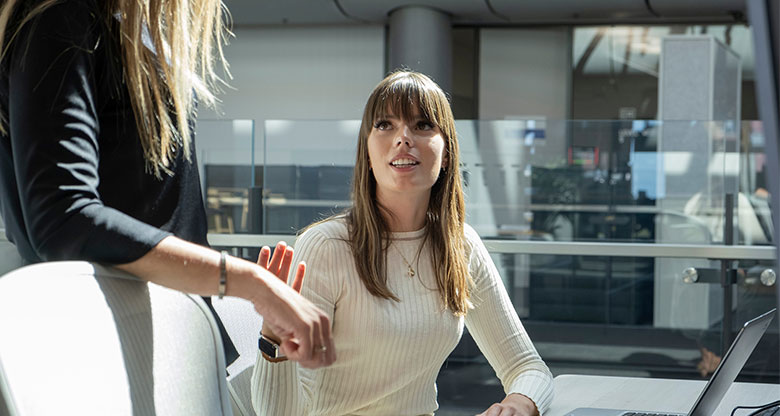 Ximena, Senior Analyst Technology Risk
"The best part about my job is being able to help solve problems and develop solutions that impact both the business and our customers.
"Working in Technology Risk, we're always being exposed to new and emerging risks. This can be challenging at times as we have to adapt our ways of working, but that's part of the fun!"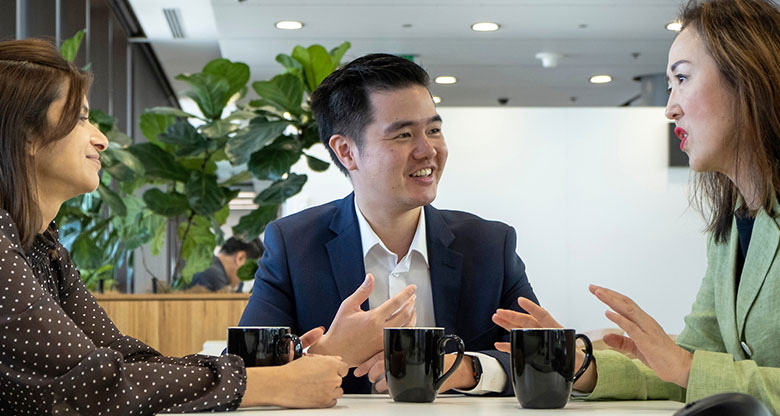 Jason, Senior Manager Risk and Control Enablement
"Because risk is embedded in everything we do at CommBank, we get great visibility and exposure across all areas of the bank.
"I love contributing to decisions, projects and initiatives knowing they will ultimately help shape the future of CommBank. It's also provided me with so many opportunities to grow and do things I never thought possible."