Our benefits
There's more to working at CommBank than just great financial rewards. Want to spend more time with your family, or on your health and fitness? Ready to grow your career but still maintain a balance? Not only do we offer training and development that's tailored to your ambitions, you'll also experience the flexibility and support that are just part of life here.
Find out what's on offer and how different people are using the wide range of benefits we provide.
The benefit of talking
"In our roles we support people, businesses and communities, so I think it's important that – as employees – we can enjoy and advocate for the services and products CommBank offers. There's such a wide range of benefits that I probably don't take advantage of them all, however one service that does stand out is the Employee Assistance Program.
"Available to everyone at CommBank, this service puts you in touch with someone to discuss any issues you may be having in your life, whether it's related to work or not. I've used them and found talking to a professional very helpful as it gave me a fresh perspective and a different mindset to approach the challenge. It certainly enabled me to free up the headspace I needed to handle everything and meet some of the challenges life can throw up."
Sue Burt
Project Manager, Strategic Initiatives & Innovation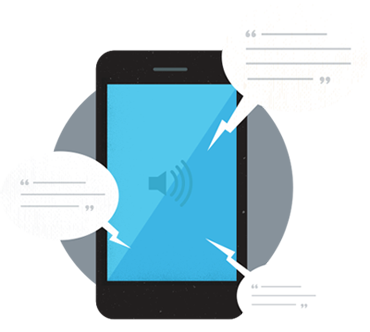 Margaret Nassar joined CommBank over 17 years ago and has experienced many roles. Today, she's an Executive Manager, Sales and Service Transformation.
"The development programs I've experienced aren't a 'tick the box' exercise here. There's real thought given to what's useful to me, as well as practical support to help me grow as an individual.
"Every two to three years I've been able to change roles and continue to be challenged. I've been given pieces of exciting and high profile work that's made a mark on the organisation. I've changed careers three times, first from a learning and development path to a branch management path, and then to a systems and organisational transformation path. All without having to leave the bank. When you think about it, that's pretty cool", she says.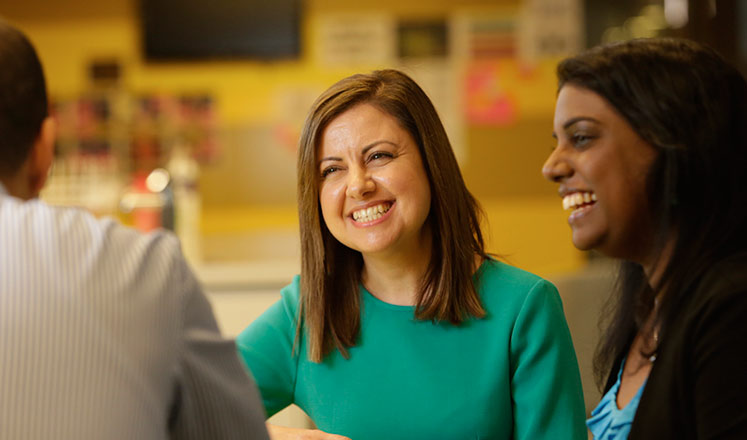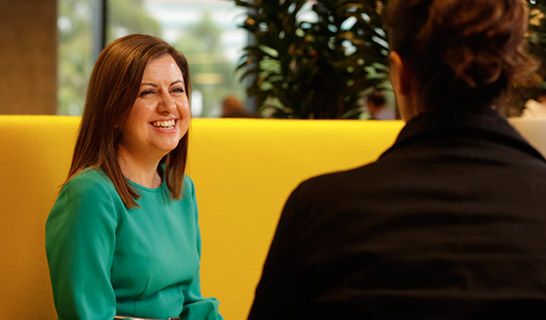 "At one point one of my leaders said, "you've proven you can make real impacts on how our branches operate, but we've never seen whether you can manage a P&L". It made me think about what else I wanted from my career and so I was given the opportunity, initially relieving an Area Manager for two weeks, but the assignments got longer. I had a lot of really good supporters who knew I could do it, and slowly helped me build the confidence that I could. My first own P&L was a network of 15 branches and 180 people. That development experience is still one of the highlights of my career."
Now Margaret is taking a career break, but has no concerns about her career or the support of CommBank.
"I'm taking 14 weeks off work and travelling and I'm going to embrace every day. Right now I don't have a role to come back to, but I can trust my leaders here to continue helping me to find challenging roles that develop me and my career."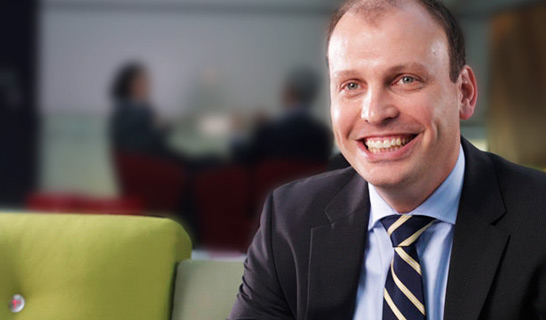 Caleb Reeves joined CommBank IT in 2004, as a systems analyst/technician. After working on several cross-departmental projects, Caleb moved across to the product area of the business.
"One of the best benefits I've enjoyed is the support for education; something that's let me continue to do bigger and better things in my career.
"I completed my MBA part-time and the bank supported me, both financially and with time off. It was a big commitment for me while holding down a busy, full time job, but everyone was flexible – it was never a problem.
"As for my career now, it's not only benefited me, but I think it helps everyone else I work with. From the advice I give to staff to how I dissect problems and how I present the work of our team to leaders. It's a benefit of working here that's made a huge difference to my career progression."
Growth through opportunity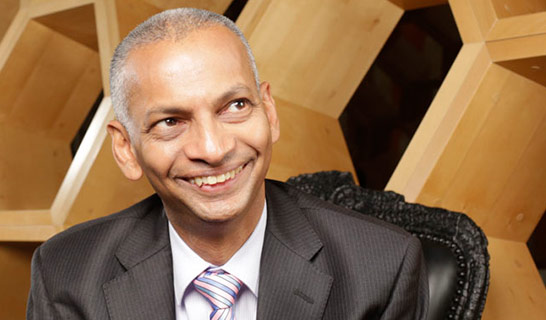 "Pursuing opportunities is positively encouraged here. In 2006 I transferred to Hanoi in Vietnam with my family to be the Chief Information Officer of Vietnam International Bank which CommBank has a 20% share in. It was a great personal as well as professional opportunity. It also opened the door for me to do more work in other overseas markets."
Rana Peries
Head of IT Innovation and Digital Financial Services Asia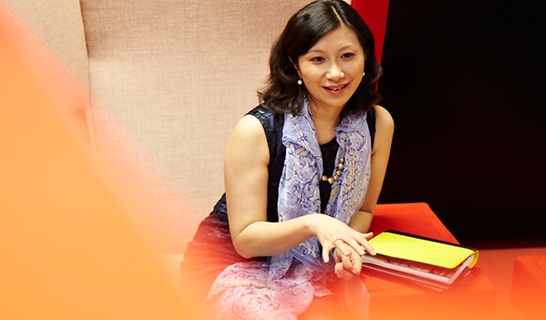 "Even within the booming Chinese economy I recognised my own professional development required me to gain exposure to international experiences, and importantly, international network. CommBank has enabled me to achieve both of these by supporting my transfer from China on a one-year secondment to Australia."
Sherry Zhu
Executive Manager HR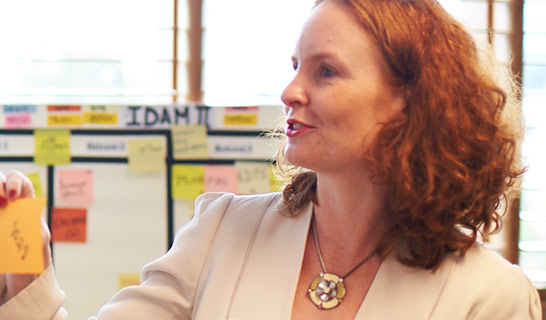 "Following the birth of both of my children, I've been supported with equally challenging roles, and a four day working week. I am still very busy, but there's plenty of flexibility here for both my family and my career."
Sarah Hall
Head of Operational Risk, Business & Private Bank
Read more about Sarah
How I benefit...
"Private Health Insurance through CBHS exclusively for CommBank employees."

Eleni Kogias
Employee Benefits Analyst, Human Resources
Important information:
All employee benefits are subject to change (including withdrawal) by the Group at any time at its complete discretion. None of the above information should be construed as providing financial or tax advice to employees. If you are thinking of taking advantage of any of these benefits, you should consider whether you should obtain your own independent tax and/or financial advice.