How we're supporting Australian cricket
Supporting the future of cricket in Australia
As proud partners of Cricket Australia for over 30 years and supporters of the women's team for the last 21, we're delighted to see how far the game has come. 
We believe cricket is a sport for all and we want cricket to be the most inclusive sport in Australia. We've already seen cricket go from strength to strength, so can't wait to see what the next generation can do.
Growing cricket for girls
We recognise the importance in creating more opportunities for girls of all ages to play, compete and learn and are very proud to be the principal partner of Cricket Australia's 'Growing Cricket for Girls Fund: The Next Innings'.
Our support can help make a positive difference and will give girls from all cultures and of all abilities the chance to step up to the crease and get involved in one of Australia's favourite sports.
Find out how your club could benefit from the Growing Cricket for Girls Fund
A Sport For All
We're passionate supporters of Cricket Australia's 'A Sport for All' Program,, which champions inclusion and diversity in cricket through indigenous, multicultural, people with a disability and LGBTI+ community initiatives.
And for the first time, Australia's Blind, Deaf and Intellectual Disability teams no longer have to pay to represent their country as we are helping make cricket the first non-Paralympian Australian sport to fully fund its national teams.
Find out how your club could get involved in the A Sport for All Program
Free Virtual Cricket Clinics
Want to learn how to play cricket like a professional? Get tips and advice from players in the Australian Women's Cricket Team with our free Virtual Cricket Clinics below.
Friendship and the Australian Women's Cricket Team
Virtual Cricket Clinic:
Batting
Learn the basics with the Australian Women's Cricket Team.
Virtual Cricket Clinic:
Bowling
The Australian Women's Cricket Team share their tips.
Virtual Cricket Clinic:
Reading the Field
Get tips from Meg Lanning on reading the field.
Virtual Cricket Clinic:
Cover Drive
Meg Lanning walks you through the perfect cover drive.
Virtual Cricket Clinic:
Hitting Over the Top
Learn how Meg Lanning approaches hitting over the top.
Virtual Cricket Clinic:
Pace Bowling
Ellyse Perry shares her tips on pace bowling.
The CommBank Baggy Green Tour: Supporting bushfire affected communities
As Australians band together to face the devastating fires, we've been incredibly humbled by the generosity, bravery and heroism of our people and customers. In an effort to raise money for the bushfire appeal, CommBank purchased Shane Warne's iconic baggy green through auction, with all money raised going to the Australian Red Cross Disaster Relief and Recovery Fund.
The Baggy Green is a national symbol for mateship, resilience and the Aussie can-do spirit. From Bateman's Bay, New South Wales, to Mount Barker, South Australia, and Gippsland, Victoria, the cap visited local schools, cricket clubs and community centres, where cricket fans across the country had the opportunity to view or take their picture with the cap for a small donation. Following the tour, the cap is now a permanent exhibit at the Bradman Museum in Bowral NSW.
Proudly supporting cricket across Australia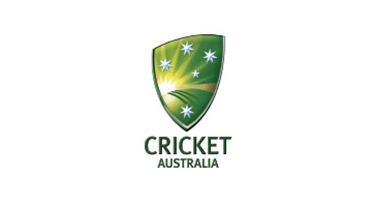 Cricket Australia
CommBank is the longest standing partner of Cricket Australia and has supported cricket for over 30 years. We've previously been proud to sponsor the Australian Men's team for many years and are now helping to safeguard the future of the game through our investment in women's sport and diversity programs, ensuring that cricket is truly a sport for all Australians.
Commonwealth Bank Australian Women's Team
Commonwealth Bank is a proud principal partner of the Australian Women's cricket team and naming rights partner of the Women's International Series and Women's International Overseas Series. Having been the number one team in the world since ratings were first introduced, the Aussie Women has won more women's World Cups than any other nation, including 5/7 T20 World Cups and are currently on an 21-game ODI winning streak, a record in the women's game and in reach of the all-time record of 21 held by the Australian Men's Team.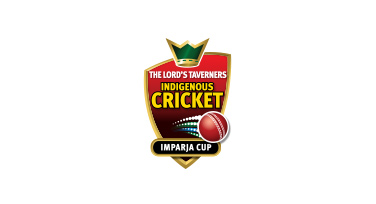 Imparja Cup
Our support of cricket stretches across Australia to the NT where we're proud to support Australia's national Indigenous tournament - The Imparja Cup.