Money tips
Look for jobs and internships
Getting a job can be the cash lifeline you need throughout your studies, as well as being a great way to meet new people. If you're lucky enough to secure an internship during the break too, you could find yourself better placed to join a company on a graduate training program once you graduate.
Organise your bill payments
It's probably the first time you've had to manage basic living 'stuff' like paying rent and bills. Getting stung by late payment fees or facing the threat of eviction because you've forgotten to pay your rent multiple times, can all be avoided.
Tip: Set up credit card AutoPay, BPAY View® AutoPay, view and update credit card regular payments, or schedule payments so your bills are paid automatically on time, every time (just make sure you have enough balance to cover the payment).
Manage your cash flow
Life on campus can get expensive if you don't have the right plan in place. Creating a budget can help you save for the fun things you want to do both on and off campus.
Tip: Use our budget calculator to work out how much money you have to manage each month.
Grab a deal
As a student you may be eligible for student travel concessions – as much as 50% off the standard fare. Keep an eye out for other student discounts on things like cinema tickets, retail shopping and international travel.
You can also buy second hand to get the best deal. When buying things like textbooks consider trying e-books instead, or keep an eye out for second hand textbooks in book stores, book swaps and your student library.
 Tip: Sign up to Student Options for access to exclusive banking discounts.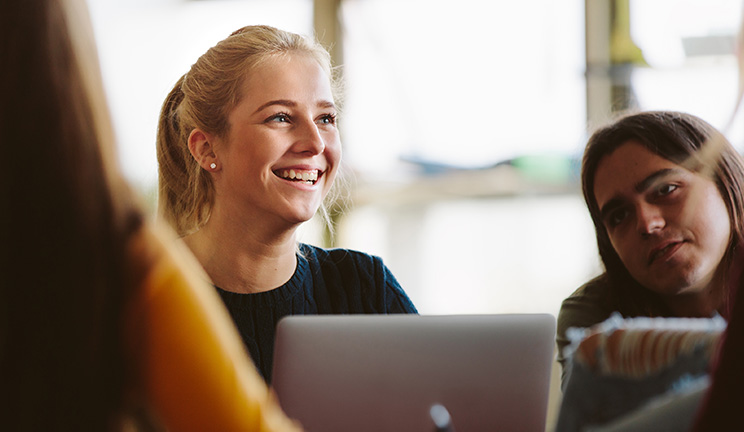 Which product is right for you?
Quick reads to get ahead: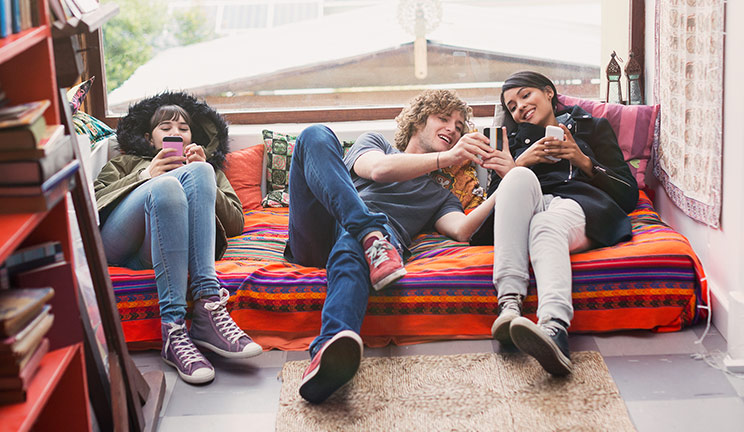 Things you should know
1 A monthly account fee waiver applies if you're under 25 years of age, or over 25 and deposit at least $2,000 each calendar month (excludes Bank initiated transactions), or you're a full-time or part-time tertiary student at an Australian educational institution or undertaking an Australian Apprenticeship on Student Options (you will need to bring your Student ID into branch to register for Student Options). You may also be eligible for a different monthly account fee exemption if you have an aged disability or war veterans pension deposited in your account, have a balance of $50,000 or more in eligible contributing accounts, are reliant on over the counter services because of a disability or have an eligible home loan.

2 The Forrester Digital Experience ReviewTM: Australian Mobile Banking Apps, Q3, 2020. Forrester Research does not endorse any company included in any Digital Experience ReviewTM report.
3 Note that some types of transactions made via CommBank branches, telephone, online or mobile banking such as transfers to other accounts, bill payments, assisted cash withdrawals and transactions flagged as recurring (for example, direct debits) or that are not sent to us for authorisation won't be declined. For full terms and conditions of the spending cap, visit NetBank or the CommBank app. Other conditions apply.
4 Lock, Block, Limit does not apply to transactions that are flagged as recurring (e.g. direct debits) and transactions not sent to us for authorisation. Except for the spending cap, transactions made via Tap & Pay set up on a compatible smartphone or via a PayTag are not blocked. Some transactions made via CommBank branches, telephone, online or mobile banking, including transfers to other accounts, bill payments, and assisted cash withdrawals are also excluded. Other conditions apply. Please see CommBank app or NetBank for full terms and conditions. 
5 Surepay instalment plans are subject to approval. Instalment plans are not available on Balance Transfers, CommBank Neo cards, non-Awards Business Cards or corporate cards. Section 5 of the Credit Card Conditions of Use apply. See commbank.com.au/surepay for further details. Applications for credit are subject to credit assessment and approval. Fees and charges apply. See Credit Card Conditions of Use for full terms and conditions.
6 Customers can access CommBank Rewards through the latest version of the CommBank app. Rewards are available to eligible CBA credit or debit Mastercard customers, that are at least 18 years old, are not in hardship, and are not in default. Terms and conditions including minimum spend requirements apply to CommBank Rewards and can be viewed within the CommBank app.
Full terms and conditions of the CommBank app are available on the app. The CommBank app is free to download however your mobile network provider charges you for accessing data on your phone. Find out about the minimum operating system requirements on the CommBank app page. NetBank access with NetCode SMS is required.
The target market for these products will be found within the product's Target Market Determination, available here.
The advice on this website has been prepared without considering your objectives, financial situation or needs. Because of that, you should, before acting on the advice, consider its appropriateness to your circumstances. Please view our Financial Services Guide. See full terms and conditions for the transaction and savings accounts and Electronic Banking, also available at any branch of the Commonwealth Bank.
BPAY is a registered trademark of BPAY Pty Limited ABN 69 079 137 518.
Mastercard is a registered trademark, and the circles design is a trademark of Mastercard International Incorporated.