Smart alerts to help you feel in control
Same day settlement1 smart alerts, so you get notified the same day that your card sales settle
Low balance alert, so you know if you have enough funds to cover your outgoings
High balance alert, so you can transfer any savings to a savings account like our Business Online Saver and earn interest
Overdrawn alert, so you know if your account becomes overdrawn, giving you the opportunity to balance it and avoid potential fees and charges2
Incoming payment alert, so you know when you get paid. Stay on top of your cash flow.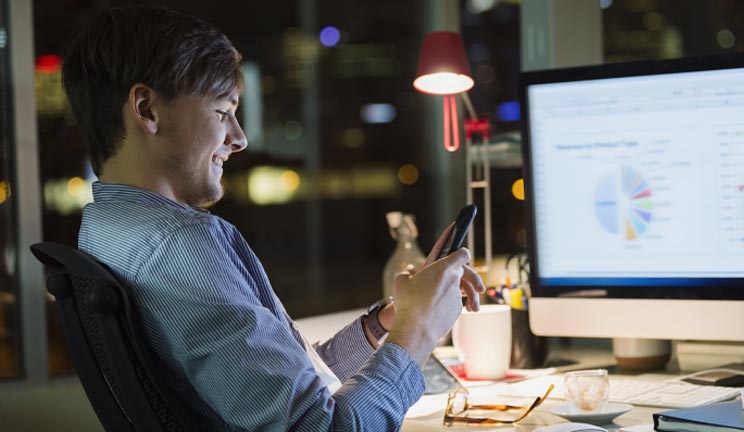 Things you should know
Before using NetBank or the CommBank app, view the Electronic Banking Terms and Conditions. View Terms and Conditions for Business Transaction and Savings Accounts (PDF 396kb), Transaction, Savings and Investment Accounts and our Financial Services Guide (PDF 59kb) and consider them before making any decision about these products. As this information has been prepared without considering your objectives, financial situation or needs, you should, before acting on this advice, consider its appropriateness to your circumstances.
The Bank does not charge for the alerts service, but you may incur message and data charges from your telecommunications service provider. Alerts are sent in real-time 24/7. Delivery of alerts may be delayed for various reasons, including service outages affecting your phone, wireless or internet provider; technology failures; and system capacity limitations. Please check your available funds before entering into any transactions. Alerts may be suspended by the Bank at any time without notice.
1 Available to eligible customers with a Commonwealth Bank business transaction account and a linked Commonwealth Bank eligible merchant facility. 'Same Day Settlement' includes all card sales made before 10pm (AEST). Everyday Settlement applies to EFTPOS payments, which are treated as normal credit/debit transactions (for Commonwealth Bank account holders). 
2.An overdrawn alert is sent based on your account's available funds, which is the total amount you currently have available to use. Any pending transactions will immediately be deducted from your available funds.
3 You can only open an account online if you're a new or existing customer who is either a sole trader or a director of a private company (Pty Ltd) with up to 2 directors. Once we've identified you and checked your business details with ASIC successfully, you'll see your account immediately in NetBank.
4 Excludes non-Commonwealth Bank ATMs here and all ATMs overseas, EFTPOS transactions overseas, transfer group payments to third parties, international money transfers, CommBiz and NetBank service fees and separate services such as bank cheques, periodic payments and transfers/deposits to other banks. Wholesale relationship managed customers may be notified at any time that their account is subject to transaction fees on electronic transactions and Commonwealth ATM cash withdrawals.
5 Daily IQ has been prepared as a research tool for general information purpose only and should not be relied on to make business decisions or for account reconciliation. The information may be incomplete or not up to date and may contain errors and omissions. Any projections and forecasts are based on a number of assumptions and estimations, including future events and contingencies, which may be inaccurate. 
6 Cardless cash is available from any CommBank ATM. Withdrawals are limited to a total of $500 per day. CommBank app, NetBank, NetCode and account access required. Full conditions on app.