What Daily IQ can do for you.
Available to all CommBiz customers on iPad, the app allows your authorised users to keep an eye on your business anywhere, anytime.
Customer Insights. Discover customer demographics and spending patterns, to develop more effective communication strategies and identify potential new targets and markets.
Merchant Insights. Uncover trends in your card sales helping you maximise your opportunities and drive business improvements.
Trend Analysis: Assess your cash flow projection for the next week, month or year so that you can plan and always stay one step ahead.
Working Capital Calculator: Assess the effectiveness of your working capital cycle and its impact on cash flow.

Delivering insights to our clients, that can lead to more informed decision making and improved business performance is just one of the reasons Daily IQ is winning awards. In 2015, the app won the AB&F 'Innovation Business Bank Product or Service' award.

In 2015, Daily IQ also won an iAward which recognises innovation. Daily IQ is an innovative solution that provides customers with personalised dashboards on customer and merchant insights, working capital and trend analysis for their business.
What you need to get started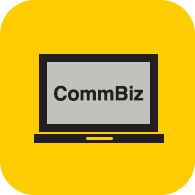 You must be a CommBiz customer with a CommBiz account to use the Daily IQ app. If you do not have a log on for CommBiz, your administrator will be able to set you up with this.

Not a CommBiz customer? Apply online or call us on 13 23 39.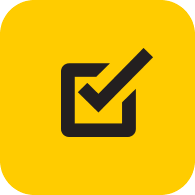 You will need to be granted permission to access the app by your CommBiz administrator.
They will need to log on to CommBiz using a desktop computer and follow the step-by-step guide.
Once you have user access, you can log on using your CommBiz username and password.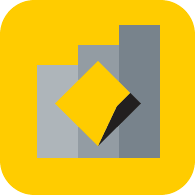 You will need an Apple iPad device.
Go to the iTunes store on your iPad, search for 'Daily IQ', then follow the instructions.
Important information:
Daily IQ has been prepared as a research tool for general informational purposes only and should not be relied on to make business decisions or for account reconciliation. The information may be incomplete or not up to date and may contain errors and omissions. Any projections and forecasts are based on a number of assumptions and estimates, including future events and contingencies, which may be inaccurate. Daily IQ Merchant Insights* is designed for Commonwealth Bank merchants desiring a better understanding of credit card and EFTPOS card sales through their merchant terminals. Merchant Insights display where and when the sales are occurring across your business. Merchant insights uses transactions processed via Commonwealth Bank merchant terminals.

Apple, the Apple logo and iPad are trademarks of Apple Inc., registered in the U.S. and other countries. App Store is a service mark of Apple Inc.