Fraudulent activity is on the rise
Fraud can happen to any business that accepts debit and credit card payments, and can have a significant financial and reputational impact on your business.

You and your employees could be considered the first line of defence to detect fraudulent activity – so here's some information to help protect your business and limit the impact of fraud.
We're here to help
If you're a CommBank customer and need immediate support, call us anytime: 
1800 230 177 for Australian based support 24/7
1800 022 966 if someone tampers with, removes or tries to remove your EFTPOS terminal
Preventing fraud before it happens
Help your employees identify and prevent fraud before a sale is made.
Preventing fraud after a sale
Once a purchase has been made, here's what to look out for.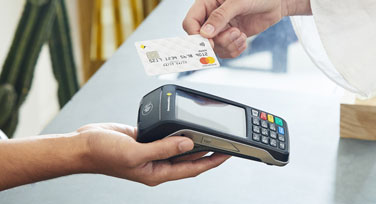 How to spot refund fraud
Know how to spot a suspicious refund.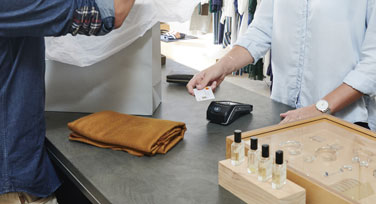 Understanding chargebacks
Minimise losses from fraudulent and unauthorised payments.
Ongoing measures
Best practices to protect your business from fraud.
Knowing your responsibilities
As a merchant, it's your responsibility to verify a cardholder is genuine and to validate all cards presented. Your responsibilities are further defined in the Merchant Agreement Terms and Conditions. 
Here's a quick summary of the key measures you should take to help protect your business against fraud. You must:
Protect all account, card and transaction details at all times
Protect all login credentials and regularly change passwords to any internet-based merchant facilities, especially when employee access is provisioned/revoked 
Ensure the physical security of your terminals
Create end-of-day checks to ensure all terminals are accounted for and in working order
Let us know of any material changes to your business and staff with access to your merchant facilities as soon as possible
Ensure all employees are trained and educated with the appropriate use guides applicable to your terminals or online facilities
Ensure all third-party service providers processing, storing or transmitting your credit card payments are certified against the Payment Card Industry Data Security Standards (PCI DSS)
Be vigilant when handling your terminal and ensure it cannot be accessed by a customer
AusPayNet Fraud Mitigation Framework  
The AusPayNet Fraud Mitigation Framework applies to anyone accepting card not present (CNP) online sales.
It sets an industry standard to reduce CNP fraud.