How can we help your business?

The Simple Business Overdraft is a flexible way to manage cash flow with an unsecured limit of up to $50,000.
Fees, rates and benefits


A business credit card can give you up to 55 days interest free on purchases and it can be approved using your personal or self-employed income.
Fees, rates and benefits
Smooth growing pains with a Simple Business Overdraft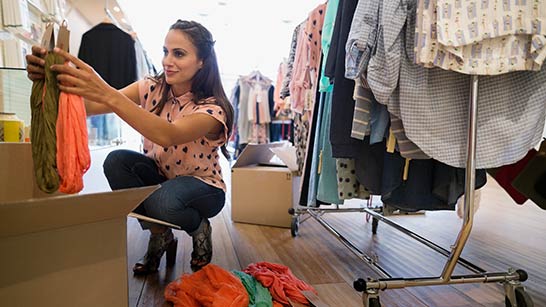 We can help your business pay staff and invoices while you're waiting for client payments to arrive with a Simple Business Overdraft. You can also:
Increase cash flow capacity to order more stock
Take on bigger orders and projects to grow your business
Work 30 and 60 day terms into your budget
Unsecured credit limit up to $50,000 (subject to approval)
Full cash flow flexibility with a minimum monthly repayment of interest and fees
Access to your overdraft through ATMs, NetBank, the CommBank app or in branch
No fees on your linked Business Transaction Account
Get fast access to funds through our same-day application and approval process
Find out more
16% annual rate charged monthly on balance used
1.75% p.a. overdraft limit fee charged quarterly
Competitive rates for cars and equipment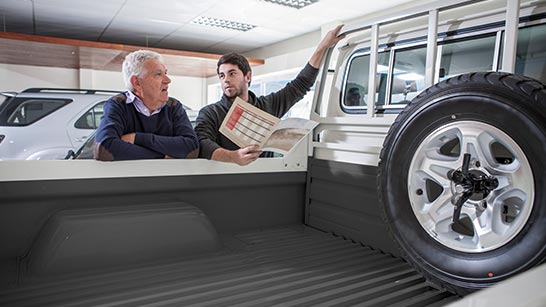 Car and equipment finance is an easy way for your established business to purchase assets. You can:
Purchase new or used cars, utes, trucks, agriculture, construction, manufacturing or IT equipment

Help your business scale up with new equipment and vehicles
Replace aging equipment
Free up working capital to increase cash flow capacity
Choose repayment terms that work with your cash flow capacity: fixed and flexible payment terms to meet your needs

Free up working capital (up to 100% of purchase cost)
Potential to claim depreciation, interest deductions, input tax credits for charges that are subject to GST
Simple paperless online application process
Funding within four hours of signing online
Find out more
Business credit cards to pay for inventory and day to day expenses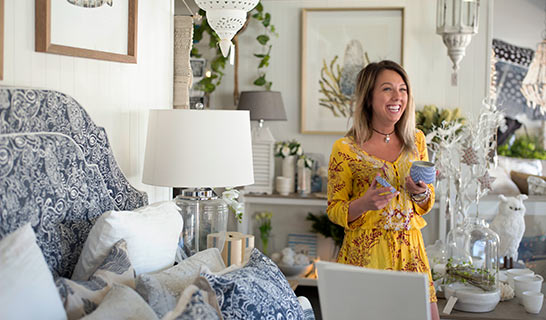 A simple online application assessed on your personal or self-employed income. Use your card to:
Pay for day to day business expenses
Grow inventory as sales increase
Purchase small equipment as you need it
Unsecured credit limit up to $50,000 (subject to approval)
Choose from a simple Low Rate card, a card with up to 55 interest free days or one of our Awards credit cards
No need to provide business financials when you apply
Simplify your record keeping and admin by separating your business and personal expenses
Set up automatic bank feeds to accounting software to make balancing your books easier
Find out more
Low rate card: 14.55% p.a. and $0 annual fee
55 interest free days card: 17.57% p.a. and $60 annual fee
Awards card: 20.74% p.a., 55 days interest free and various annual fees
Check this list before you apply
Business structure
Available to sole traders, partnerships and unlisted companies with up to two directors (company trusts are not eligible).
Documents
Latest business tax return and/or personal payslip or tax return.

If the business tax return is older than 12 months, please provide the latest BAS statement.
Business structure
Open to owners of all business types
Documents
You'll need 12 months of audited business financials on hand:
Latest business tax return
Last 2 BAS statements
Most recent payslip or personal tax return
Bank statements from all other financial institutions
Business structure
Open to owners of all business types
Documents
Personal income assessment details:
2x recent payslips (or salary credits to CBA account) or
PAYG Summary less than 15 months old
Self-employed applicants:
Individual Tax Returns for the past 2 years
If business has been operating for less than 2 years a tax return is required for self-employed period and PAYG summary is required for non self-employed period.
When to apply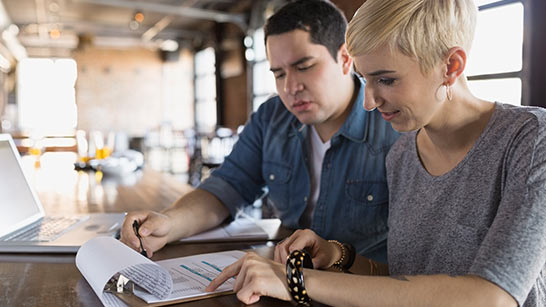 Being in business for 12 months is an important milestone. The first year was probably a constant stream of learning new things.
Read more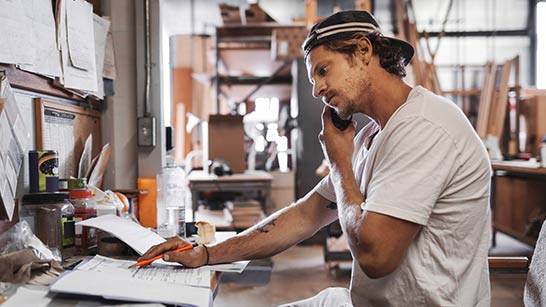 Like every part of your small business, you'll know the better prepared you are, the more likely you'll succeed.
Read more
Things you should know:
As this advice has been prepared without considering your objectives, financial situation or needs, you should, before acting on the advice, consider its appropriateness to your circumstances. Applications are subject to the Bank's normal credit approval. Fees and charges are payable.
You should seek independent, professional tax advice before making any decision based on this information.