PLANNING AHEAD FOR A BUSINESS FINANCE APPLICATION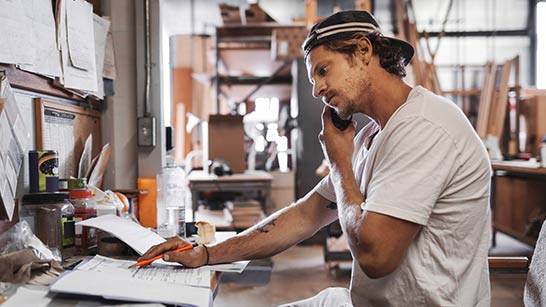 The same goes for finance, it helps to be prepared before you apply for an overdraft, credit card or asset finance.
Preparing to apply for finance can be as simple as making sure you've got the right documents on hand so you don't have to restart your application each time you can't find one.
As a general rule when you're applying for finance for your business you'll need the following items on hand:
ABN and ACN
A list of other financial institutions you're with including the name and account details
Your most recent personal and/or business income tax assessment or
Your most recent BAS statements, as they will also help your bank understand your business income
It may seem like a lot of information to have on hand but the main reason your bank will need this information is to check if you can service the loan. Your bank will look at your overall financial position, including a combination of personal and business income and the stage your business is at. If you don't have everything in order yet, you could talk to your accountant to discuss your plans to apply for finance in the future. They can help you prepare the documents you need.
You'll probably find this a much easier process if you've kept separate business and personal accounts that clearly show your revenue and expenses. Another helpful tip is to set up automatic bank feeds to your accounting software from your business bank accounts to make it simple and easy to work out your financial position.
If you're a sole trader there is some good news. You may have less paperwork than if you are in a partnership. If you are in a partnership, make sure your business partner is also ready to provide documents for your application.
A little bit of small business housekeeping now can help you apply for finance in the future and keep your business moving. Read more information about how CommBank can help you with your simple lending needs.