Could your business benefit? 
Rates & fees
Competitive rates & fees
The rates and fees you'll be charged will depend on your overdraft limit and other options you choose. 
Generally you'll be charged
Are you eligible? 
Registered Australian businesses who are:
Sole traders
Partnerships
Trusts
Limited or proprietary limited companies
You're more likely to be approved if:

You haven't been overdrawn or had your account in arrears anytime in the past 3 months
You haven't been declared bankrupt in the last 5 years
You haven't had any accounts in collections in the past 6 months
How to apply
Apply online in 15mins (unsecured only)
If your business already banks with us, you may be eligible to apply online for an unsecured business overdraft between $2,000 - $100,000
You'll need a Business Transaction Account – we'll link your overdraft to it
Before you start, check your contact details are up-to-date in NetBank
Request a callback or call 13 1998
If you're new to CommBank or you want a secured overdraft, you can request a callback from one of our team
We'll give you a call in 1-2 business days and answer any questions you have
And if you decide to apply, we can help you with that too
Requesting a callback or applying in branch?
It helps to understand your current situation. Have these handy before you apply.
Your ABN or ACN
Financial statements from the last 6 months
Proof of income from the last 6 months
Bank statements from the last 6 months
Here's a full list of documents  we may ask to see.
Case study
Annabel is a sole trader who runs a property management business and receives payments from her customers at the end of each month.
She sometimes receives bills which exceed her cash balance and are due before her monthly customer payments come in. So she can pay her suppliers she sets up an overdraft to cover the shortfall until she receives her regular monthly payments.
Annabel benefits from an overdraft because she doesn't have to draw money from a separate loan. Instead she can access the funds she needs for her suppliers and other expenses directly from her transaction account. 
Annabel pays interest on the cash she draws against the account, but she has the full balance available so it's there when she needs it. An overdraft limit is in place, similar to a credit card limit on a credit card.
Annabel secured the overdraft against her business, and benefits from a lower rate for using her overdraft.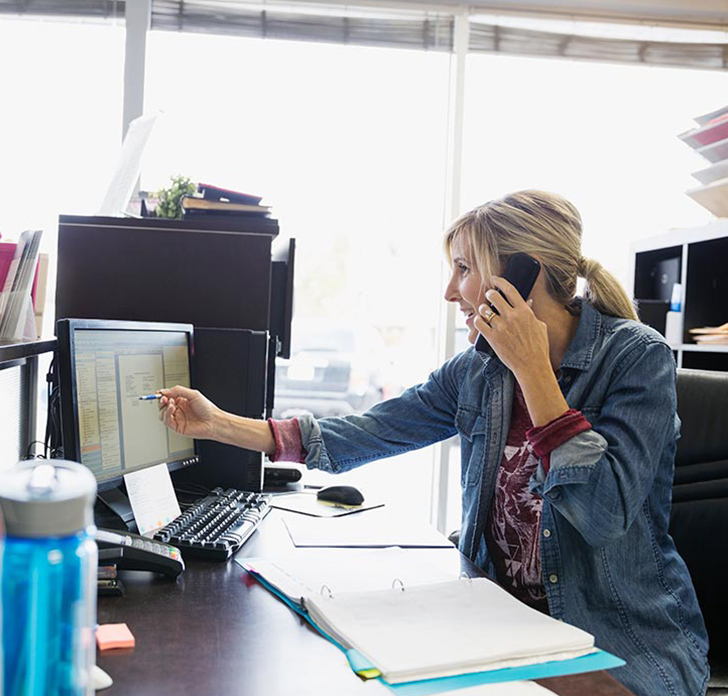 Alternatives to a business overdraft
Things you should know
1 Waived if you have an unsecured overdraft of less than$250,000.

2 Line fee: An overdraft line fee is charged for making your business overdraft available to you 24/7. It is charged on your highest limit or balance.  It is calculated daily but charged on the 1st of every quarter (March, June, September, December). If you exceed your business overdraft limit, your line fee rate will stay the same (and other fees and interest charges may apply, such as an Overdrawing Approval Fee and Excess Drawing Rate). Your line fee will be charged on the total balance, meaning it will apply to your approved overdraft limit plus the amount you exceed the limit by.
Refer to the overdraft reference rates and fees within our business banking rates and fees, as these are subject to change. Interest rate margins will apply.
This information is current as at 24 July 2020 and is for general information purposes only. It has been prepared without considering your objectives, financial situation or needs. You should consider the appropriateness of this information to your circumstances before acting on it.
Credit provided by the Commonwealth Bank of Australia. These products are only available to approved business customers and for business purposes only. This offer cannot be used to refinance existing debt or purchase an asset. Applications for finance are subject to the Bank's eligibility and suitability criteria and normal credit approval processes. View our Current Terms and Conditions for Business Finance, Financial Services Guide and business transaction account terms and conditions and consider them before making any decision about these products. For current interest rates, visit business banking rates and fees. Rates are subject to change. Fees, charges and Terms & Conditions apply.
Terms and conditions issued for CommBiz and NetBank are available on our website at commbank.com.au, from any of our branches or by phoning us on 13 2221, and should be considered before making any decision about these products. For current interest rates, visit commbank.com.au/business/rates-fees.