What this guide is for
Find out how to make a Fast Payment quickly and easily to anyone using their PayID (a registered mobile number, email address, business number or Organisation ID) or their eligible BSB and account number.1
Why you'd do this
Using Fast Payment on CommBiz means you can make payments to anyone using their PayID or BSB and account number in near real time. It's quick, safe, easy and can be made between banks.
What you'll need
The PayID or BSB and account number of the person or organisation you're paying.
Step 1
Log on to CommBiz, go to the Payables tab then select Fast Payment from the drop down list.
Step 2
You can make payments to anyone at most Australian banks using their BSB and account number or to a PayID.
Choose which account to pay from using the Pay from drop down list.
Choose who to pay by selecting the BSB & account number tab. Or select Phone number, Email address, Business number or Organisation ID tabs to pay using a PayID.
Pay using BSB & account number 
Select an existing saved payee from the Pay from drop down list or fill in the fields under New payee details to pay a new payee.
Select Next to continue.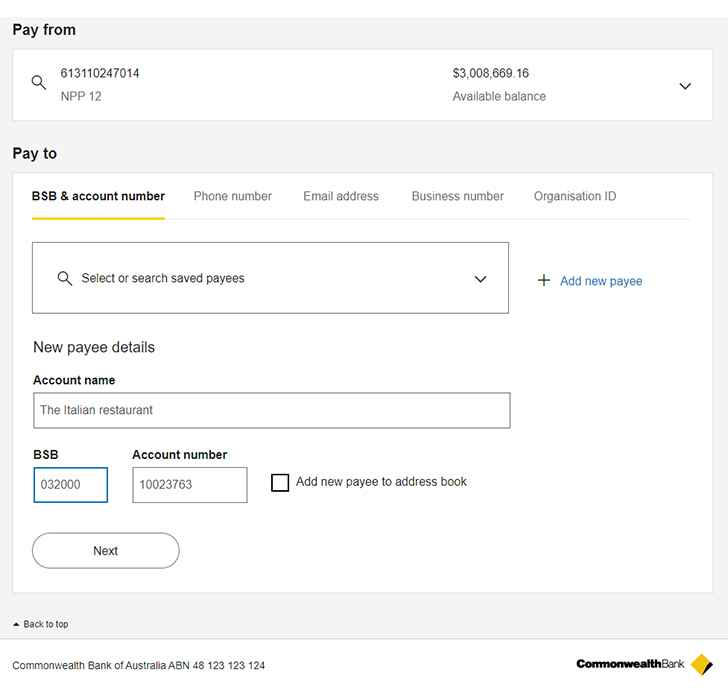 Pay using PayID 
Enter the payee's PayID then Check PayID to make sure the details are correct before selecting Next.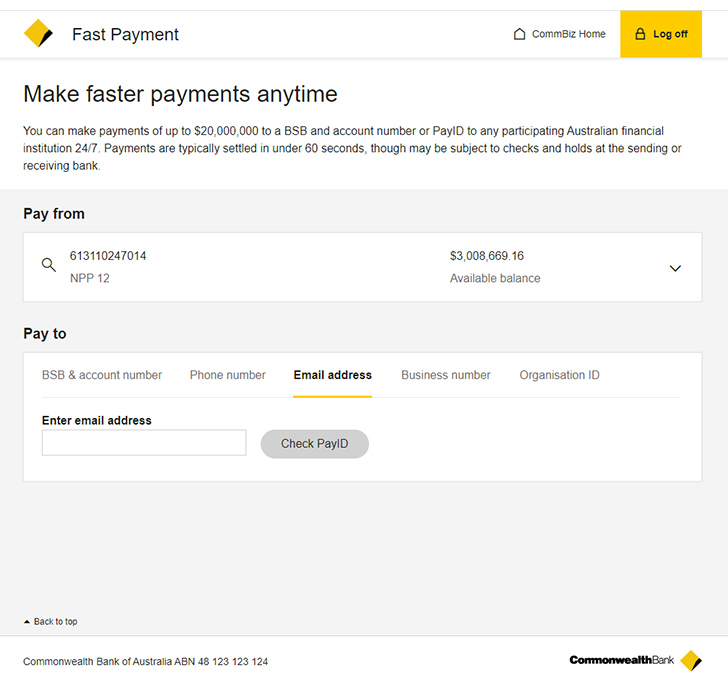 Step 3
Choose which status of the Fast Payment you'll be notified about with Payment notifications. This is useful if you're paying large amounts of money that might be held up for approval. Tick the boxes and we'll send a message to your CommBiz inbox and to your email if you've opted in.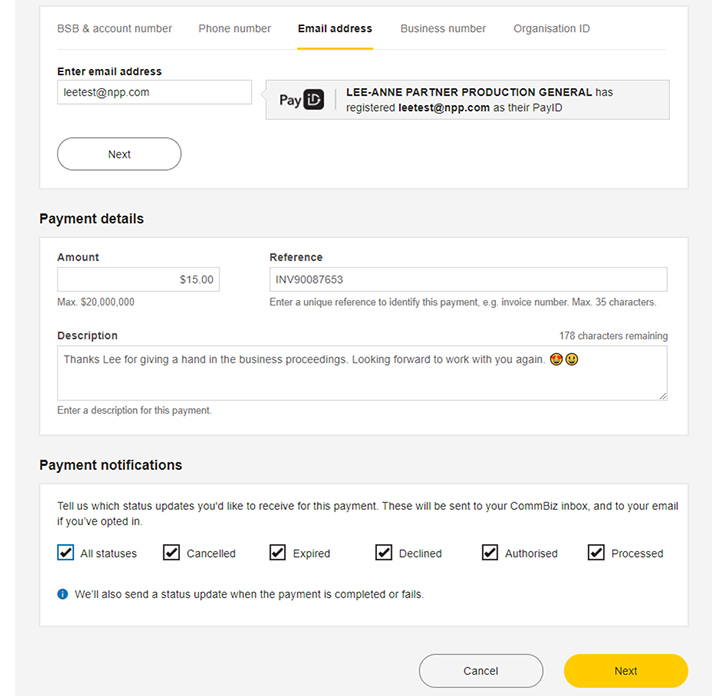 Step 4
Check the details of the Fast Payment before you select Submit.
Payments will be sent for authorisation before they're processed.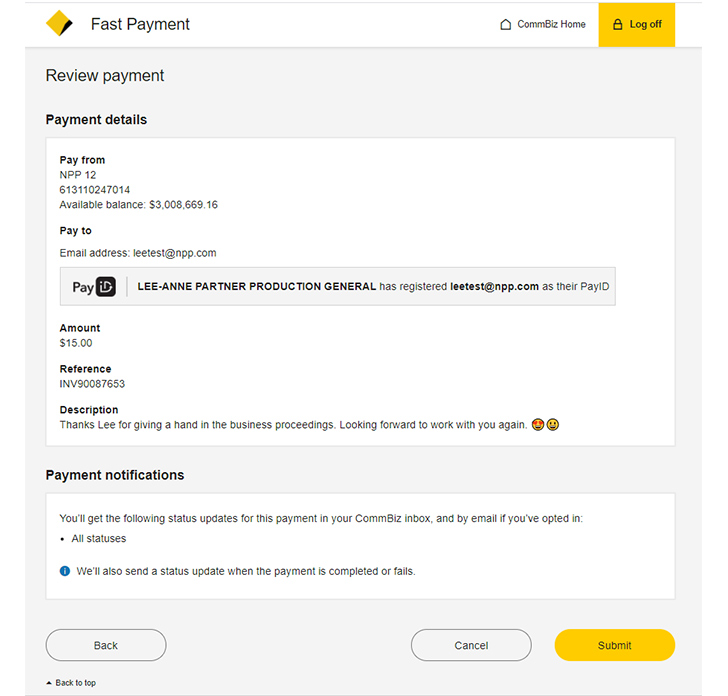 Things you should know
1 Some BSB and/or account numbers of other financial institutions are not eligible to receive Fast Payments. In this instance, when processing a Fast Payment you will be advised to choose a different payment method.
This guide is published solely for information purposes. As this guide has been prepared without considering your objectives, financial situation or needs, you should consider its appropriateness to your circumstances and if necessary seek the appropriate financial advice before acting on information in this guide. Call 13 1998 or view the CommBiz Terms and Conditions.