Why the insurance industry is the 'new black'
Insurance can conjure up images of bundles of paper gathering dust and actuaries examining historical incidence of disease and natural disasters. Yet the centuries-old world of insurance is on the radar of companies that didn't exist 20 years ago. They will help take insurance into the digital era.
New technologies have transformed how people connect, shop and travel. They've also lifted consumers' expectations of service and experience.
In contrast, insurance companies have barely changed the way they engage customers. Financial advisers, brokers and agents remain the primary distribution channels. Yet about two-thirds of consumers across age and income brackets are open to receiving virtual advice. More than one third would rather conduct the entire quote-to-buy process online.1
The insurance industry is renowned for claims management and pricing based on actuarial analysis of decades of data. However, it doesn't have the "smart data" that some industries are accumulating through GPS, phone beacons, wearable technologies and the Internet of Things.
Companies like telco carriers and online retailers combine their vast "smart data" with intelligent analytics to predict what a consumer will want to buy on a particular day at a particular time. Insurance companies, with their legacy platforms and systems, have been unable to tap into this valuable information.
Smart data, coupled with advanced analytics, are changing the pricing of insurance risk. They could refine, if not reinvent, pricing of life insurance using data on individuals' exercise and eating habits. Pricing of car insurance could reflect the vehicle's actual usage. This is an opportunity for insurers to form partnerships with companies that are rapidly collecting data on consumer behaviour and applying prescriptive analytics to derive powerful insights.
Another appeal of the industry is its cash float. As Warren Buffett wrote to shareholders: "our float – money that doesn't belong to us but that we can invest for Berkshire's benefit – has grown from $41 billion to $84 billion."2
Tech companies also understand this. Billions of dollars are transacted on their platforms daily, including millions of dollars in bank fees and insurance premiums. Naturally tech companies want to make this a captive business to capture as much of the value chain as possible.
China is a great example. Internet giants Ant Financial Services Group, Baidu Inc. and Tencent have entered insurance, either through forming new companies or from taking stakes in existing life businesses.3
That's why around the world, investors are pouring money into the insurance tech space. In the five years from 2010 to 2014, US$1.475 billion was raised. A further US$2.65 billion was invested in 2015 and 'intech' attracted more than US$1 billion in the first half of 2016.4
The digital vanguards are investing huge amounts of money on technology, particularly UI (user interface) and UX (user experience). Insurance will be more a user experience decision than a financial decision.
Business models of insurance companies need to change. With new entrants, and armed with data and slick platforms, technology companies can offset narrow margins with volumes as they add insurance to the range of products and services they offer their huge customer base. The global reinsurance industry is ready and waiting to accept the risk and is now less concerned with who originates it.
Like banks, insurance companies will have to either acquire or build in-house technological capability. Collaboration and partnerships will be essential for a holistic insurance business. For example, Suncorp Insurance has taken a US$5 million equity stake in the fintech start-up Trōv.5
Insurance companies must adjust to the fact that consumers are increasingly comfortable transacting online. The industry needs to move away from managing risk to modifying consumer behaviour.
To find out more visit commbank.com.au/corporate/industries/institutional/financial-institutions.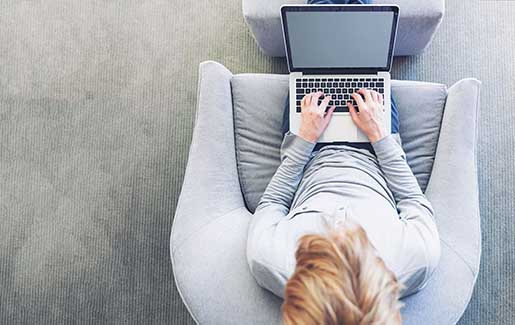 Things you should know
As this information has been prepared without considering your objectives, financial situation or needs, you should, before acting on this information, consider its appropriateness to your circumstances. Commonwealth Bank of Australia ABN 48 123 123 124 AFSL and Australian credit licence 234945.
1 Harnessing the Power of Digital in Life Insurance, McKinsey & Company, October 2016
2 Berkshire Hathaway 2014 Annual Report
3 'China's Online Insurance provider Zhong An made USD 30m in 2015', AllChinaTech.com, 5 April 2016 and 'Web giant Baidu announces insurance deal', Insurance Business, 9 June 2016
4 'Insurance-Tech Startups Are Invading The Multi-Trillion Dollar Insurance Industry', CB Insights, 5 June 2015 and 'Funding to Insurance Tech Startups Tops $1bn In First Half of 2016', CB Insights, 5 July 2016
5 'Suncorp announces stake in world-leading insurance platform', Suncorp, 27 April 2016