Global Economic & Markets Research
Our Global Economic & Markets Research (GEMR) team provides clients with regular, real-time research and insights enriched by CommBank internally generated data, showing changes in the economy across income, savings, expenditure and lending.
Industries
As your banking partner we work with you to develop solutions that support your business direction and ambition.
Our dedicated industry teams can provide you with an integrated banking solution that can help you balance your customer needs, shareholders expectations and the opportunities of the broader economic environment.
View our industry specialisations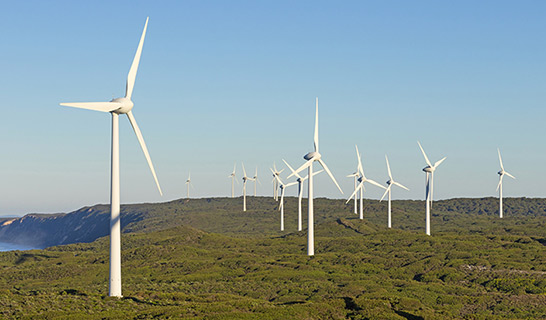 FAQs
How is an Agent appointed?
The Agent is usually appointed by the Borrower. The Borrower will usually select the Agent based on factors including the skills and capabilities of the bank's agency team and the depth of its relationship with the bank. It's important to remember that although the Borrower appoints the Agent, legally the Agent represents the syndicate of Lenders.
Is there a minimum numbers of Lenders required before an Agent is appointed?
An Agent can be appointed if there are two or more Lenders involved in the syndicate. An Agent can be appointed if there is only one Lender with the option of more Lenders to join in the syndicate.
If I do not bank with Commbank, can I still use Commbank as my Agent?
Yes, you do not have to be a customer of Commbank in order to appoint the Bank as your Agent.
How does a syndicate of lenders share in any security that is provided to secure a syndicated loan?
We provide Security Trustee services which means that CBA Corporate Services (NSW) Pty Ltd will hold the security for and on behalf of all lenders. Although CBA Corporate Services (NSW) Pty Ltd is a wholly owned subsidiary of Commbank, it acts independently of the bank as lender and takes its instructions from the whole syndicate of lenders in relation to how it deals with that security.
What happens if some syndicate lenders disagree on an issue?
As Agent we actively engage with all lenders and give each lender an opportunity to express their opinion. We help the syndicate arrive at a consensus view but may also use the voting mechanisms provided in the loan documentation to settle any unresolved issues or formally confirm instructions (and depending on the issue at hand, this will require either a "majority" or a "unanimous" vote).
What happens if one of the syndicate lenders no longer wants to continue lending to the Borrower and wants to leave the syndicate?
We will assist with that bank exiting the syndicate. Usually the exiting bank will be replaced by a new lender, however in other cases one or more of the existing syndicate lenders may have appetite to increase their lending to 'take-out' the exiting bank.
What happens if my offices are not located in Sydney or Melbourne?
Our services are not limited to Sydney or Melbourne based clients. As Agent, we service clients in all the major cities in Australia and elsewhere. We also provide our services to offshore based clients.