Corporate Research
As one of our large corporate or institutional customers you have access to detailed economic and industry specific research. Don't just stay up to date, stay ahead of the game.
Industries
As your banking partner we work with you to develop solutions that support your business direction and ambition.
Our dedicated industry teams can provide you with an integrated banking solution that can help you balance your customer needs, shareholders expectations and the opportunities of the broader economic environment.
View our industry specialisations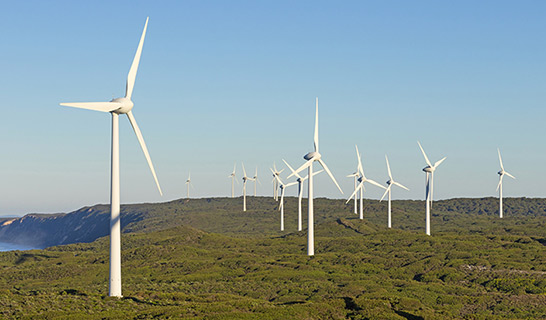 FAQs
Does the Bank provide sophisticated capital raising solutions for corporate clients?
We can tailor asset financing solutions for new projects involving long life equipment assets that improve key financial metrics such as ROIC, ROA, ROE while providing capital raising diversity complemented with longer tenor financing.
Will the Bank take ownership for capital allowance/depreciation purposes and value that in the efficient pricing of lease rentals?
We can take legal ownership of revenue generating assets and value the capital allowances where available in the efficient pricing of lease rentals, optimising the cost of financing.
Does the Bank take ownership in leased assets?
We can take ownership of leased assets either directly in their own right or via special purpose companies (SPC or SPV) that raise capital from debt and equity investors and lenders to procure and lease the assets to our corporate clients.
Are the Bank's operating lease solutions compliant with international accounting standards?
Our operating lease solutions can be tailored to meet our client's specific requirements including IASB, US GAAP and market specific requirements such as Japanese Operating Leases (JOL or JOLCO)
Does the Bank have global asset finance representation in America, Europe and Asia and Australian markets?
We have Structured Asset Finance teams located globally to support our Institutional and Corporate clients through offices in New York, London, Hong Kong, Singapore, Auckland and in major centres within Australia.
Can the Bank lease land, building and manufacturing plant for new projects?
We can deliver sophisticated asset financing solutions for new projects or to release capital via the sale and leaseback of existing long life plant and equipment assets and related costs which may include related land and building assets.
Does the Bank finance assets for specialist lessors and asset operators in the aviation, rail and shipping markets globally?
We build on close relationships with our corporate and institutional clients to support their growth globally. In global markets the we work closely with specialist lessors and corporate clients in passenger aviation, shipping and rail sectors to finance core revenue generating transport assets.