GoalSaver

Variable bonus rate

GoalSaver rewards you with bonus interest to help you reach your savings goal sooner. Simply grow your balance by at least $200 (excluding interest) and make no more than one withdrawal per month to earn a 1.95% p.a. interest rate on balances up to and including $100,000.

Ongoing bonus rate, currently 1.95% p.a.*, 
when you meet eligibility criteria
$0 account fees
Interest calculated daily and paid monthly
 so you earn more
No minimum balance necessary
Enjoy instant access to your money in 
branch, online or through phone banking
Tips: Saving for a goal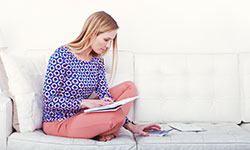 The little bits really do add up. Try breaking your savings goal into smaller targets. You'll find it makes reaching the big target a lot easier.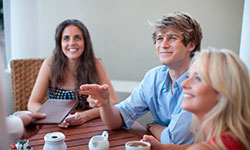 Whether it's the motivation to start or incentive to keep going, think of the end goal. The tropical island getaway, the beautiful new car smell or the feeling of walking down the aisle. Always keep in mind how good it will feel to reach your goal.
Doing it the smart way is better than the hard way. Saving for a goal doesn't mean you have to cut costs everywhere. With a clear plan and the right savings account, you can save your existing lifestyle and save for your goal.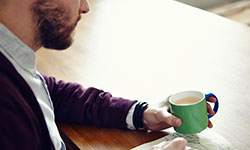 Starting is the hard part. But you'll thank yourself later if you put in a bit of extra effort at the beginning. Start now, it'll be worth it.
Saving advice from CommBank customers
Here are the top tips that CommBank customers told us they use to reach their savings goals.
1. Learn the difference between what you need and what you want. Put a jumper on instead of the heater.
2. Collect your change. It all adds up very quickly. But bank it and don't leave it lying around where you can pick at it.
3. Have a master plan and stick to it. Have a saving mind-set and always debate each purchase you make.
4. Each time you get a pay rise or a little extra cash add this to your savings. This way you are putting more in your savings without noticing a difference to the amount you are living on.
Want more savings tips? Check out our Academy of Saving.
Things to know before you Can:
*To be eligible for bonus interest, the closing balance of the GoalSaver account on the last day of the calendar month (or day prior to the day the account is closed) must be at least $200 higher (excluding interest earned on the account) than the opening balance on the first day of the same month, with no more than 1 withdrawal in the same period. The standard variable rate of 0.01% p.a. will apply on any portion of the balance over $100,000. These rates are current as at 19 August 2016 but are subject to change at the Bank's discretion. A maximum of two (2) GoalSaver accounts per customer can be opened.
This advice has been prepared without considering your objectives, financial situation or needs. Because of that, you should, before acting on the advice, consider its appropriateness to your circumstances. Terms and conditions for transaction and savings accounts mentioned are available here (PDF 660KB). Please read our Financial Services Guide (PDF 60KB). If you have a complaint in respect of this product, the Commonwealth Bank's dispute resolution process can be accessed on 13 2221.