In the market for a new car? Whether you're saving from scratch or you've made a start, here are some tips to help you afford your dream car (or even just one that gets you from A-B), sooner.

If you're still thinking about what to buy, your first option is deciding between buying a new car or opting for a used one. There are pros and cons for each, so ensure you do your research.

When figuring how much you'll need to save, there are a few things to consider aside from just the initial purchase price (make sure you find out exactly what's included).
Don't forget ongoing costs such as vehicle registration, car insurance, servicing and mechanical repairs, roadside assistance, petrol and even motorway toll costs. These costs will vary between cars. Foreign designed cars may require imported parts or specialty servicing, which may be costly. Also keep in mind insurance premiums on cars will differ depending on your personal circumstances.
Now you know how much you need, try our savings calculator to see how much you'll each need to save regularly. Next, assess your financial situation, by looking at your incoming and outgoing expenses to see how much you can realistically afford to save. You can also try a budget calculator, to give you a more detailed insight into your cashflow. You'll quickly see where your money is going and where you can save.
Next, open a high interest savings account so you can regularly deposit your savings (and any extra when you can). If you already have money saved towards your new car, you might want to think about a term deposit - you'll get a fixed rate of return for the nominated term, so you know exactly what your investment's worth. If you find that you're unable to save as much as you need in time, look at how you can cut day-to-day costs with our everyday savings tips.
Watch your balance grow and see how much interest you've earnt by regularly checking your savings account – it's a great way to motivate you to keep saving. Try naming your savings account something to remind you about your goal – you can do this in NetBank.
Once you've bought the car of your dreams, don't forget to adjust your budget to factor in the range of ongoing costs associated with keeping it on the road.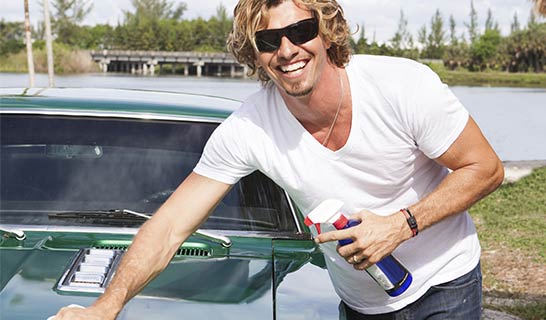 Things you should know
The advice on this website has been prepared without considering your objectives, financial situation or needs. Before acting on the advice, please consider its appropriateness to your circumstances. Please view our Financial Services Guide.