Building a healthy credit history
Throughout your life there will most likely be times you'll want to borrow money from a bank. Perhaps you would like a credit card, so you can buy something now and pay it back at a later date. Or a personal loan, for bigger purchases like a car or holiday. Further down the track you might be after a home loan when you're ready to buy your first property.

In all of these situations you'll be asking the bank to lend you money. Before this can happen, they'll need to look carefully at your financial history when you apply to make sure you can keep up with the repayments.
If you apply with us, we'll look at your past behaviour to find out how you've managed your money and look at your current income and expenses. We'll then use this information to help us decide if you can take on new financial commitments.
The sooner you start building a good financial history, the sooner you're more likely to be accepted when you apply for more credit. Here are some tips to help you.
Use your accounts regularly. If you've opened an account but haven't been using it, then we won't have an understanding of your financial situation.
Make sure that you don't overdraw your account. Not only will this save you money on fees, it will also create a good account history, demonstrating your ability to manage your existing finances effectively.
You might also want to think about a Debit MasterCard®, which gives you the convenience of a credit card to do things like shop online, but ensures you spend your own money. Regular, responsible use of a Debit MasterCard is a great way to show that you are good at managing your money.
It's important to build a history of good account conduct with any other company that offers credit such as mobile phone and internet providers. All of these organisations report to a central credit reporting agency that we contact when assessing your loan application, so it's key to always pay your bills on time.
Learn how NetBank and the CommBank app can help you stay on top of your finances and pay your bills, with features such as direct debit and BPAY®.
If you have a job, no matter how much you earn, try and have your salary paid into your everyday bank account. If you get paid cash-in-hand, deposit that into your account as well, as this will show us the regular income that is coming into your accounts.
A savings account is not only a great way of helping you save for the things you want, but it's key to demonstrating that you can budget over a longer period of time.
Contributing regularly to your savings is the easiest way to show you're good with money. If you show you're used to putting away a set amount of money every week or month, you're also showing that regular repayments of a loan won't come as a shock to you.
There are times you may need some extra funds, which is when applying for a small personal overdraft can be a good option. An overdraft is a great way for managing life's little emergencies. If you have an overdraft facility and you're able to pay it off when you use it, this will demonstrate responsible use of credit.
If you decide you're ready for a credit card, a good option is a Low Fee credit card. Get yourself started with a low credit limit, benefit from no annual fees if you're studying and enjoy all the functionality of a normal credit card. Just make sure you keep on top of your repayments.
Not only will these tips help you when it comes to applying for credit, but they are a great way of establishing smart money habits that will benefit you in the long run. Once you've built a solid financial history and show that you can manage different forms of credit, you're one step closer to enjoying the many advantages that credit can offer you.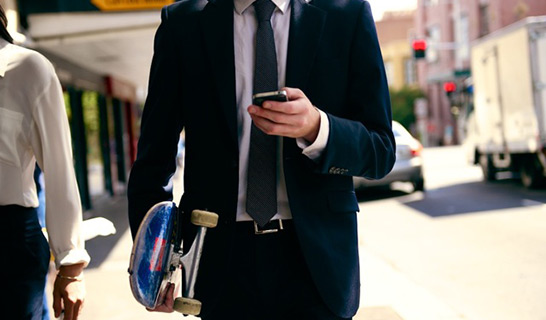 Important information
MasterCard and the MasterCard brand mark are is a registered trademarks of MasterCard International Incorporated. BPAY is a registered trademark of BPAY Pty Limited ABN 69 079 137 518.