How it works
Provide your consent on the website or app of the accredited organisation you want to share your CommBank data with first. You'll then be taken securely to CommBank so you can easily set up data sharing. Here's a snapshot of the steps: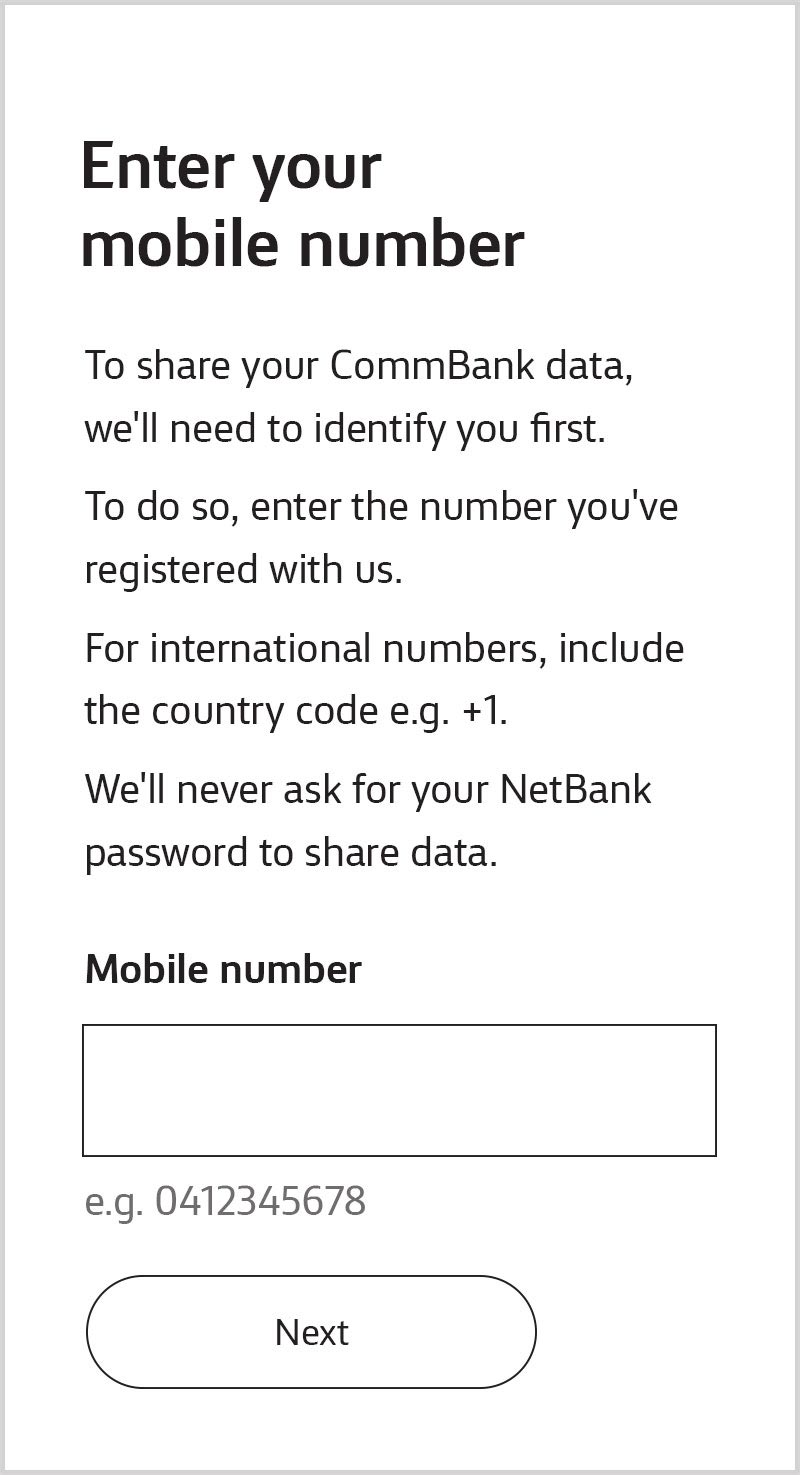 Enter the mobile number you've registered and we'll send you a One Time Password.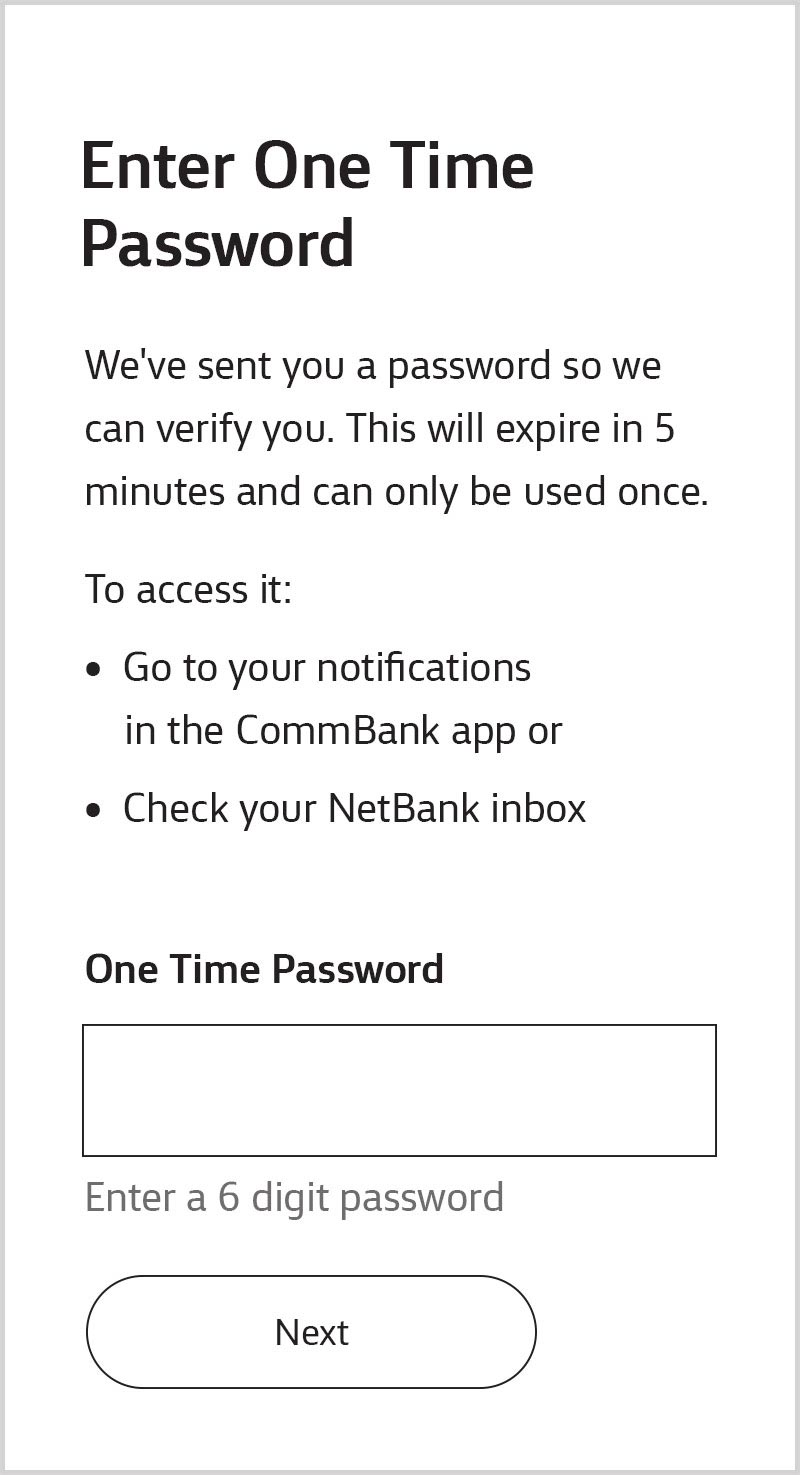 Go to your notifications in the CommBank app or check your NetBank inbox and enter the password.
If you don't receive it, call 13 2221.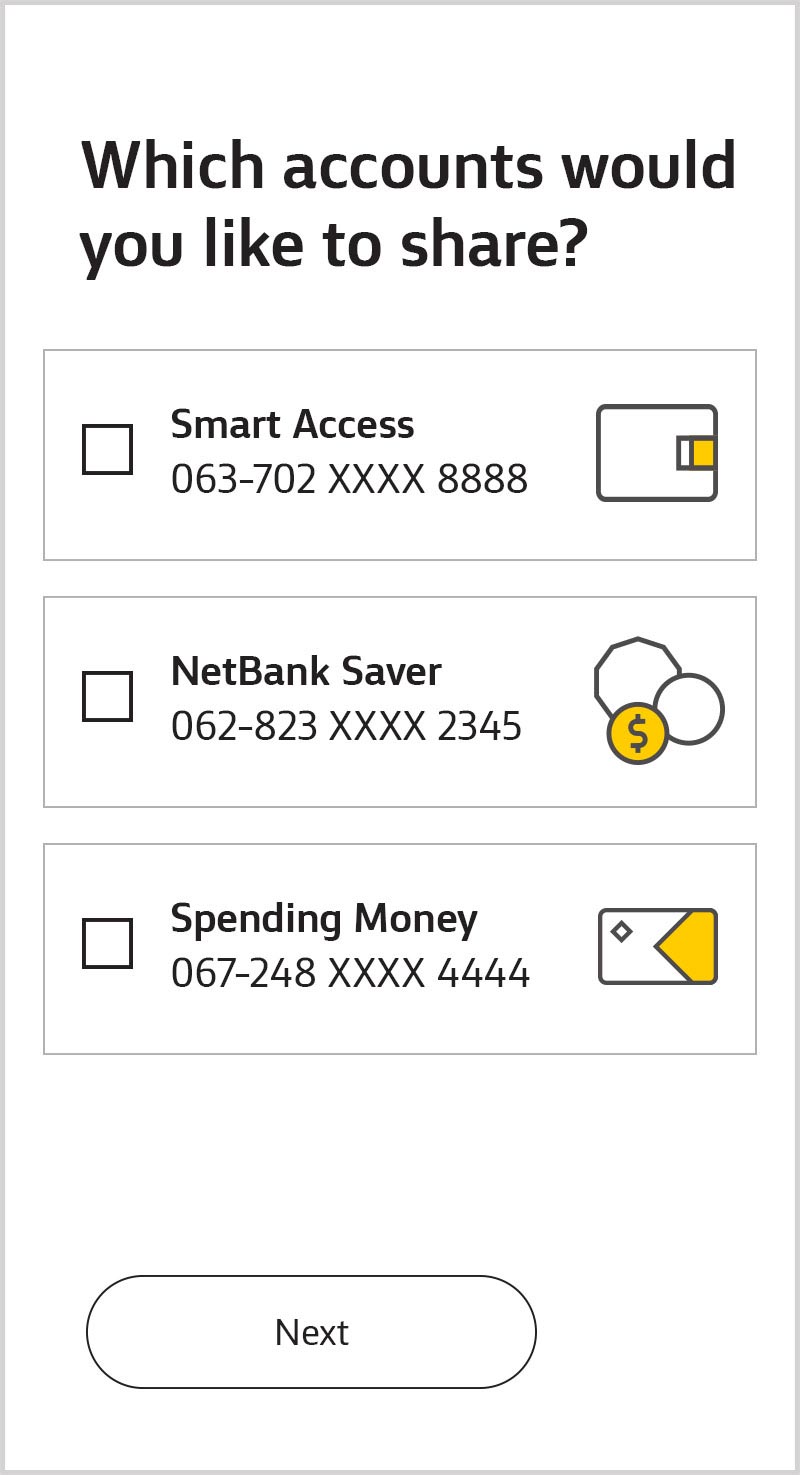 Choose the accounts you'd like to share. If a joint account is enabled for data sharing, you'll be able to select it, otherwise you'll need to enable it first (see below).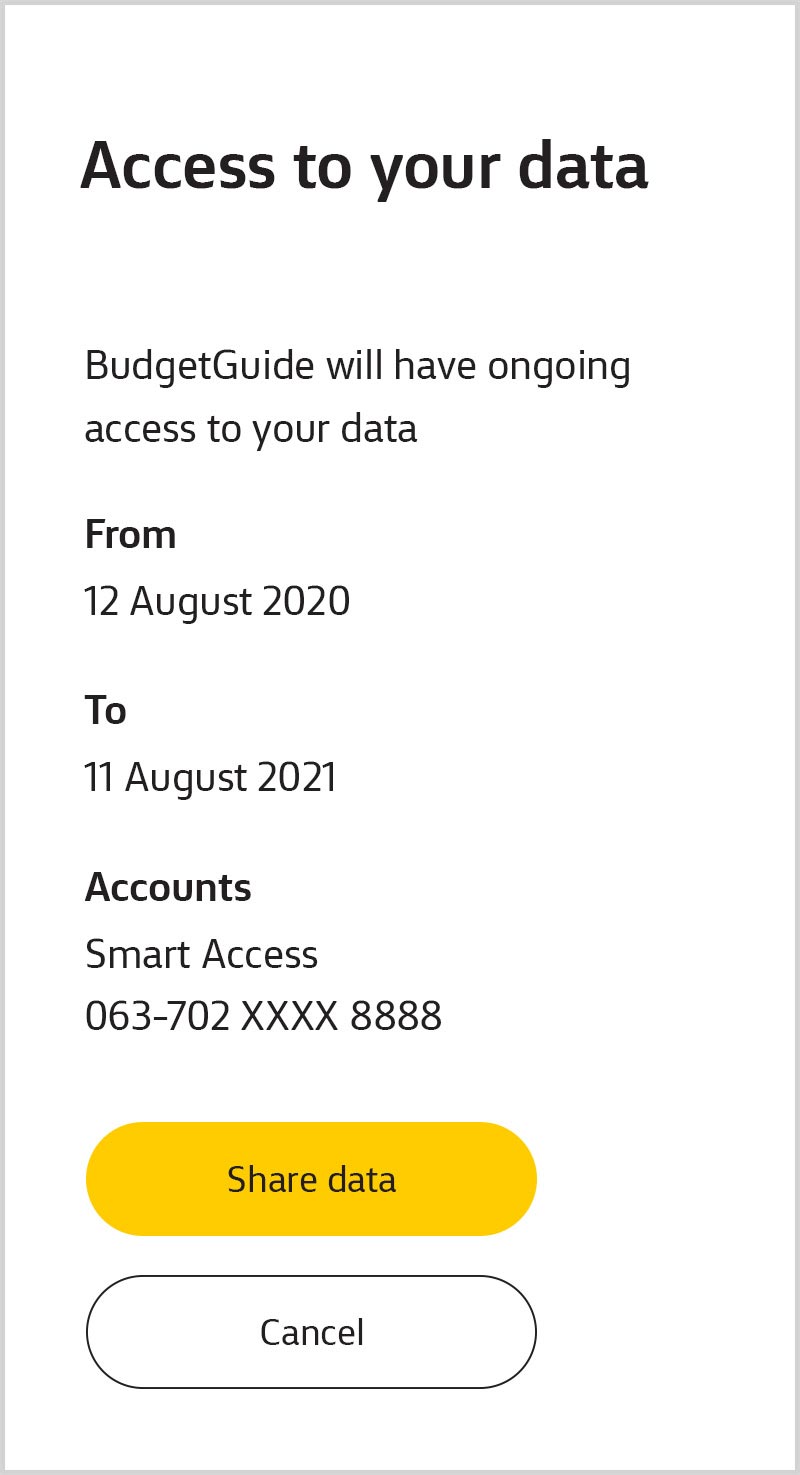 Review the details and confirm you'd like to share. We'll take you securely back to the accredited organisation you started on.
Who can share data and what accounts are available?
To be eligible for data sharing, you:
Must be at least 18 years old and registered for NetBank
Must have an eligible individual or joint account
Can be a sole trader    
If you're eligible, you can now share some of your customer details, account information and transaction history for these CommBank accounts:
Credit cards
Deposit and transaction accounts
Offset accounts
Home loans and personal loans
Overdrafts
Trust accounts
Lines of credit 
Business and asset finance
Foreign currency accounts
We're making more consumer data available for these products. See Data to come for details.
View or manage data sharing
Your privacy and security
Accredited organisations
Organisations must adhere to high security standards to collect and use your CommBank data, and only those accredited by the Australian Competition and Consumer Commission can participate in Open Banking. CommBank is accredited to receive external data.
Our 100% security guarantee
We'll never ask you to share your NetBank ID and password with a third party. Doing so breaches our T&Cs and you may not receive the benefit of our 100% security guarantee.
Protecting your privacy
Data that leaves CommBank is no longer managed by us. See the accredited organisation's Consumer Data Right Policy for details on how they manage your data. To learn more about how we handle your data, see our Privacy Policy.
Data to come
This is the data we're working on and will be available for you to share soon.
Transaction details
Transaction description for repayment/payment transaction types (note: this won't reflect the customer description entered when the transaction was executed)
Home loans, personal loans and Mortgage Interest Saver accounts: merchant codes
Scheduled payments
Scheduled payments created by frontline CBA staff on a customer's behalf
Direct debits
Home loan and personal loan repayments
Credit card automatic repayments
'State' for international addresses