Features & benefits
Greater access to your own business funds
Make purchases and withdraw cash in Australia and overseas
Use Visa payWave for quick purchases under $100
Added security when pressing 'Credit' for making purchases
Our 100% Money Back Guarantee fully covers you for any fraudulent transactions on your new card1
Access your funds via a variety of methods, including: 
In-store transactions
Over the phone or online transactions
Cash withdrawal. 
Link your business account
Access your own money to pay for business expenses where Visa and EFTPOS is accepted, by linking your Business Visa Debit Card to your eligible business account.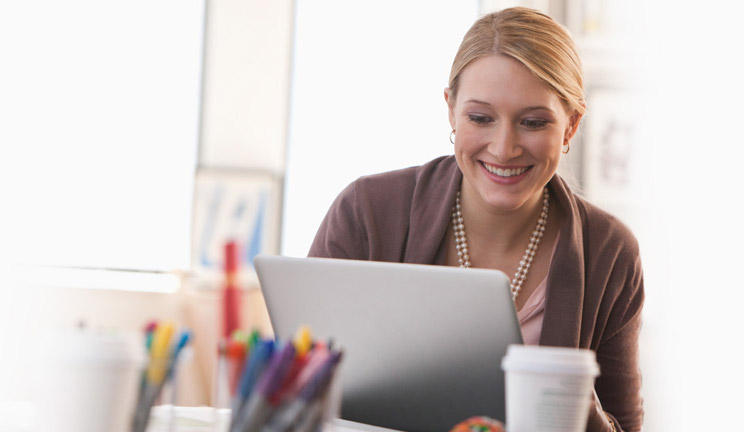 Rates and fees
Our latest rates and fees make it easy for you to compare products and make the right financial choices.

Eligibility
To be eligible for a Business Visa Debit Card, you must have an eligible CommBank business transaction account with the method of operation as anyone to sign, to which the card can be linked. You also need to be a signatory to the account.
Related products
Business Transaction Account - $0 Monthly Account Fee option
Business Transaction Account - $10 Monthly Account Fee option
Things you should know
1 We'll cover any loss should someone make an unauthorised transaction to your account, as long as you comply with our terms and conditions available from commbank.com.au and immediately notify us of the loss, theft or misuse of your card, PIN or password and of any suspicious activity on the account.

2 You can add your CommBank business credit cards and Visa Business Debit card to Apple Pay. Some CommBank cards are ineligible for Apple Pay including Mastercard Business Debit Card and Corporate card.
Apple, the Apple logo, Apple Pay, Apple Watch, MacBook Pro, iPad and iPhone are trademarks of Apple Inc., registered in the U.S. and other countries. 
3 Excludes non-Commonwealth Bank ATMs here and all ATMs overseas, EFTPOS transactions overseas, transfer group payments to third parties, international money transfers, CommBiz and NetBank service fees and separate services such as bank cheques, periodic payments and transfers/deposits to other banks. Wholesale relationship managed customers may be notified at any time that their account is subject to transaction fees on electronic transactions and Commonwealth ATM cash withdrawals.
The target market for these products will be found within the product's Target Market Determination, available here.
View Terms and Conditions for Business Transaction and Savings Accounts (PDF 396kb) and our Financial Services Guide (PDF 59kb) and consider them before making any decision about these products. This advice has been prepared without considering your objectives, financial situation or needs. Before acting on the advice, please consider if it's right for you. Bank fees and charges may apply.