Features & benefits
You can choose to:
Pay monthly over two to five years
Make a balloon payment at the end of your agreement to lower your regular instalments
We own the car or equipment for the duration of the Hire Purchase agreement, but the title transfers to you after your final payment
You have the option to purchase it at any time
You may be able to claim input tax credits for the GST payable on interest and fees included in the price of the hire purchase.
Customise your repayments
Choose a balloon payment (the remaining balance owed on your loan at the end of your loan term) to structure a repayment amount that suits you.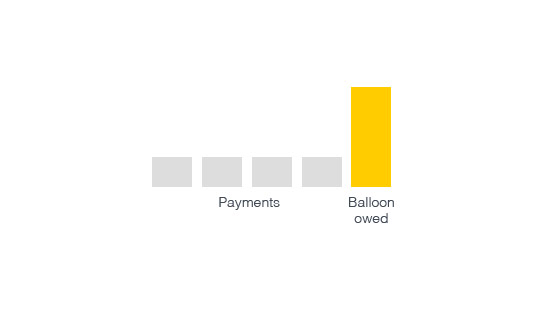 Your monthly repayments will be lower, but you'll pay more interest.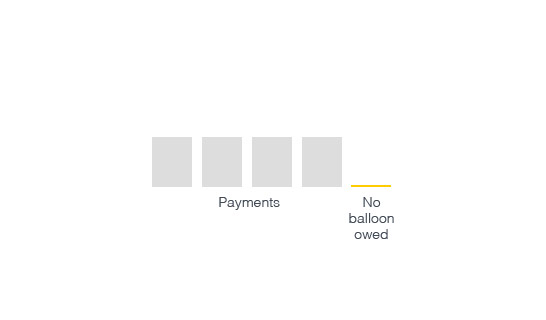 Your monthly repayments are higher, but you'll pay less interest and no lump sum at the end of your term.

Rates & fees
Fixed interest rates and repayments for the term of your Hire Purchase agreement.
Who can apply?
You can apply if you're:
Aged 18 years or over
Eligible to work in Australia
An individual, sole trader, sole owner of your company or someone authorised to apply for finance and credit for a business
Financing equipment that will be used by a business (mostly or entirely for business purposes)
And your business has:
Been trading for more than 12 months
A good credit rating and is not going through the process of bankruptcy
Things you should know

The information on this page is for general information purposes only and has been prepared without considering your objectives, financial situation or needs. You should, before acting on the information, consider its appropriateness to your circumstances.
Applications are subject to the Bank's normal credit approval and suitability of the asset. Fees, charges and conditions apply. Full terms and conditions will be provided with any agreement upon credit approval.
Taxation considerations are general and based on present taxation laws and may be subject to change. You should seek independent, professional tax advice before making any decision based on this information.