Never accept a card if:
The terminal doesn't recognise the card
The card expiry date has passed
The card or the signature has been visibly altered or tampered with
The signature doesn't match that on the back of the card
The card is damaged
If any of these occur, ask the cardholder for another form of payment. This applies to all card types
You should also: 
Never hand key transactions if the card is present at the time of transaction
Never give the terminal to the cardholder to enter the card details
If the terminal response is 'declined', ask for an alternate form of payment
Be wary if a customer presents a card that rejects and then switches to another card
Never process transactions for someone else. You will be liable for any chargebacks and we may also terminate your facility if you do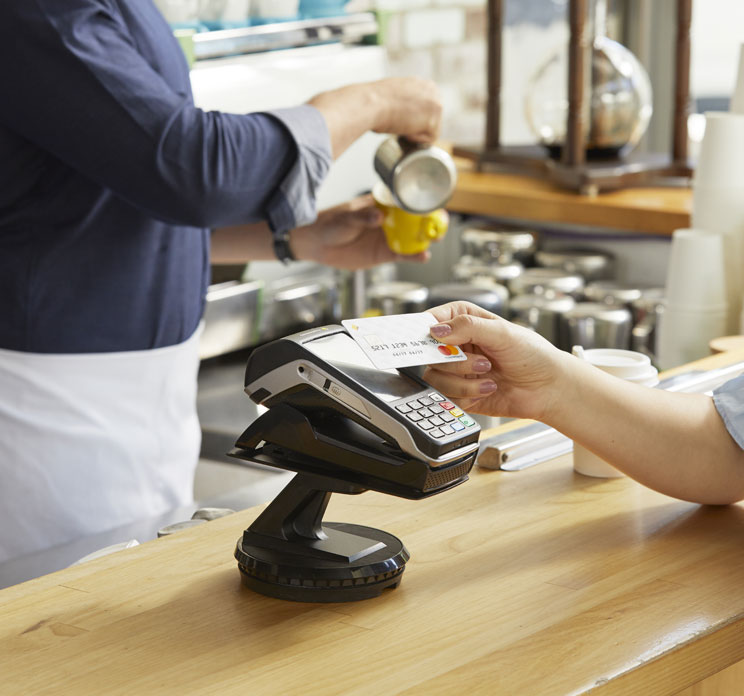 Fraud in practice: A real-life example # 1
Jack enters an electronic store to purchase a laptop. The teller is unable to successfully charge Jack's credit card by tapping, inserting or swiping the card. Jack convinces the teller to hand key the transaction, the transaction approves and Jack leaves the store with the laptop.
A couple of weeks later the store receives a chargeback for the transaction as the credit card Jack presented had been skimmed and details stolen. The merchant is liable for the transaction, chargeback fee and has no way to recover the laptop.
Protecting your EFTPOS terminal
It's important to keep your terminal secure to ensure it cannot be tampered with or stolen. If your terminal is not secure, a fraudster could replace your terminal with a tampered device that looks and works like your normal terminal. They could then use the tampered device to steal or copy credit card details to create fake cards and withdraw money from the customer's account.
Keep the terminal in a secure location
Never leave your terminal unattended
Create end of day checks to ensure all terminals are accounted for and in working order
Ensure all employees are fully trained
Best practice would be to not disclose your terminal password to anyone. However if you need to tell other staff members, make sure you only disclose to a small group of staff to process refunds. They must keep the password a secret
There may be times when our installer needs to work on the terminal, e.g. to inspect or replace it. Make sure they have an appointment and provide ID, and if you suspicious or have any questions call us on 1800 230 177.
If you believe your terminal, or any other equipment associated with your facility is stolen or tampered with, call us immediately on 1800 022 966 for Australian based support 24/7.