How to switch accounts to us


Opening a new account


It only takes a few minutes to open a new Commonwealth Bank account if you are registered for NetBank. Simply log on, point to the Offers & apply tab and click Accounts.
If you're a new customer or not registered with NetBank, you can:
Switching to us
Once your new account is open, you can use our easy switching service to get regular payments up and running faster.
Switching your regular payments to a single account makes it easy to keep track of regular direct debits, like loan payments, and direct credits, like your salary. By bringing them together in one Commonwealth Bank account, you can:
Step 1: Contact us
Drop into your nearest Commonwealth Bank branch and sign a Switch of Regular Payments Arrangements form.
We'll ask your old financial institution for a list of your regular payments and send it to you to check within 9 working days.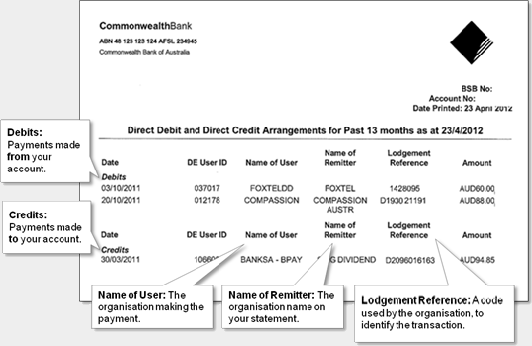 Step 2: Switch your regular payments
Once you have the list, you can decide which payments you'd like to switch across to your new Commonwealth Bank account. The list shows all the organisations that have made direct credits or direct debits to or from your old account over the last 13 months.
You can then complete the switch by either:
Contacting the organisations directly and give them your new bank account details. This is the quickest way to switch, because you can authorise the change of bank account directly - often online or over the phone; or
You can visit our one stop switching page to find quick contact details for popular billers. You can also use NetBank to instantly set up your regular BPAY billers and regular transfers; or
Using our online switching service to quickly create letters you can send or fax to the organisations with whom you have direct debits or credits; or
Asking us to contact the organisations for you is another convenient option. Because we contact the organisations through their bank it can take a little longer - allow up to 15 business days.
Simply complete the Notice of Variation form and return it to any Commonwealth Bank branch and we will assist you In Switching your debits and credits.


Find out more

Read our Switching Frequently Asked Questions, download our flyer (PDF 370kb) or find out more about setting up your accounts.

Important information: *Excludes contactless transactions and credit transactions on Mobile Banking. As this advice has been prepared without considering your objectives, financial situation or needs, you should, before acting on this advice, consider its appropriateness to your circumstances. You must be registered for NetBank with NetCode SMS to make payments using a mobile phone. Recipients of payments need an Australian bank account to claim. # In order to be able to perform contactless payments through Tap & Pay, customers need to purchase a PayTag through the CommBank app for $2.99 (including postage and handling) or have a Samsung Galaxy S4 smartphone. MasterCard and the MasterCard brand mark are registered trademarks of MasterCard international incorporated. MasterCard PayPass is a trademark of MasterCard International Incorporated. BPAY is a registered trademark of BPAY Pty Limited ABN 69 079 137 518. Apple and iPhone are trademarks of Apple Inc., registered in the U.S. and other countries. App Store is a service mark of Apple Inc. Google Play is a trademark of Google Inc. Android is a trademark of Google Inc. Windows is a registered trademark of Microsoft Corporation in the United States and other countries. Terms and conditions for Electronic Banking are available online or from any branch of the Commonwealth Bank. Commonwealth Bank of Australia ABN 48 123 123 124.