Tips to cut the cost of living
If you want to increase your savings, you either have to earn more or spend less. The best way to start is to create a budget. Then identify the things you spend the most on – use your budget to list expenses from greatest to smallest and work systematically through this list. Even if you only save a few percent on your largest expense, it could be enough to boost your savings.
Housing costs are normally peoples' biggest expense – therefore, you have the potential to save the most with this.
If you rent: Make sure that you're getting the best deal whenever your contract comes up for renewal. Alternatively, you could consider downsizing or moving to a different area. Sometimes living further away to save on rent is a false economy – make sure you factor in the cost of transport to and from work and nights out when you're figuring out what is cheapest.
If you own: You'll probably have a home loan. Make sure you get a regular home loan health check- you might be surprised at how much this 15 minute appointment could save you.
Energy bills can often make up a substantial portion of your expenses. Investigate whether you can save on monthly utilities by switching energy providers – comparison sites can help you here. You can also save by going green - it's good for the environment and your wallet:
Buy energy efficient lightbulbs
Turn off appliances when they're not in use
Consider energy efficiency when buying a new fridge or washing machine. More efficient appliances can be more expensive – but can save you in the long run
Replace old, inefficient hot water systems.
You can find out more about saving on energy bills at Your Energy Savings.
Fixed monthly costs like gym memberships and mobile phone bills can impact your savings. Make sure to include them when you create your budget.
If you're still paying an expensive membership but you've not been to the gym in months it's probably time to cancel it and find a 'pay as you go' gym for the occasions you do go.
Whether it's a new mobile contract or the latest broadband, shopping around is key:
Phone companies are often open to negotiating a better deal – especially if you're out of contract. It is simply the case of asking – the worst they can do is say no! Be wary of overly long lock-in periods – you might get a better deal, but historically the cost of the deals has been falling each year so it mightn't be the best option in the long run
If you're happy with your current phone you can often get additional discounts for SIM only deals. If you need a new phone (or really want the latest smart phone) do your maths. In some cases you can get a better deal by buying the handset separately, then getting a plan. You may also be able to avoid or reduce the lock-in period you have
Make sure you get enough data included in your contract, as data excess fees can be huge and more expensive than if you included additional data in your plan in the first place. This is especially true if you're moving to a 4G service as you're more likely to use more data with the faster internet speed
If you're in the market for a mobile phone, landline and internet, consider getting them all through the same company. You'll often get a substantial discount for doing so (and you may even be able to negotiate a further discount)
If you call overseas consider using a web service to cut the cost of the calls – this can be far cheaper (as long as you don't go over your data limit as a result). There are plenty of apps available that you can download for this purpose.
If you have a number of storecards and credit cards you may want to consider consolidating your debts into a personal loan. Depending on your circumstances you might be able to reduce the amount of interest that you pay - reducing your monthly payments and leaving more money to save.
If you've had several jobs since you started working, you may have money in more than one super fund. Combining your super into one account can reduce your fees, make your super easier to manage and ensure you're making the most of your retirement savings. If you would like to see your super all in one place, Essential Super sits alongside your other accounts in NetBank.
Life can throw you some unexpected curve balls, so it's important to consider your options for keeping your money safe. Life insurance and loan protection are possible choices and if you are turning 31 soon, health insurance with private hospital cover may make your tax bill lower, especially as your earnings may rise in coming years.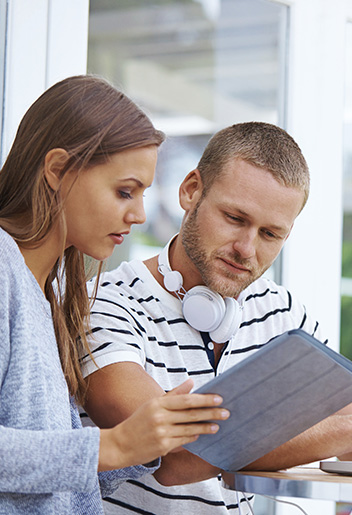 Things you should know
As this advice has been prepared without considering your objectives, financial situation or needs, you should, before acting on this advice, consider its appropriateness to your circumstances. All information in this article, including any information on taxation, is of a general nature only and is based on the continuation of present laws, rulings and their interpretation. As individual circumstances differ, you should seek appropriate professional advice.
Colonial First State Investments Limited ABN 98 002 348 352, AFS Licence 232468 (Colonial First State) is the issuer of interests in Commonwealth Essential Super ABN 56 601 925 435.Colonial First State is a wholly owned subsidiary of Commonwealth Bank of Australia ABN 48 123 123 124 ('the Bank'). The Bank and its subsidiaries do not guarantee the performance of Essential Super or the repayment of capital by Essential Super.