Get $250 cash back with a new Low Rate credit card in 3 easy steps1.

Apply for a new Low Rate or Low Rate Gold credit card by 30 June 2017.

Spend $500 on eligible purchases by 31 August 2017 using your new card.

That's it. Your $250 cash back will be credited to your account within 60 days of spending $500.
Why choose a CommBank Low Rate card?
Our lowest purchase rate - 13.24% p.a.
An annual fee of just $59
Up to 55 days interest free on purchases
Access our award winning lock, block, limit® security features using the CommBank app or NetBank2
Find out more about the Low Rate credit card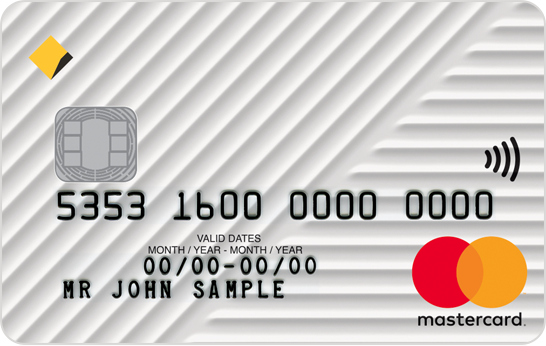 More of our customers choose Low Rate credit cards.
Things you should know
CommBank Credit Card Conditions of Use
1. Offer applies to new personal Low Rate, Low Rate Gold and Interest Free Days Business Credit Cards (personal liability) applied for between 1 May 2017 and 30 June 2017 only. To be eligible for the $250 cashback, you need to spend $500 on eligible purchases using your new card by 31 August 2017 (excludes balance transfers, cash advances and any purchase that is reversed or refunded). Offer excludes all existing cards, switches from other card types and is not available to customers who currently hold, or have held, any of the above card types in the 12 months prior to 1 May 2017. Offer only available on one credit card per customer, can be withdrawn at any time, and cannot be used in conjunction with any other offer. Cash back will be credited within 60 days of you meeting the spend criteria and will appear on your statement as '$250 cash back'. You will be ineligible for the cash back if your account is closed, switched to another card, or in default at any time prior to the cash back being credited to your account.

2. To access the lock, block and limit features on the CommBank app, you need to have Android 2.3+ operating system and above or iOS 5.0+ operating system. Not available on Windows Phones. Excludes transactions flagged as recurring (e.g. direct debits) and transactions not sent to us for authorisation. Other Terms & Conditions apply
3. For a set period per trip when you activate your cover before you travel. Restrictions, exclusions (including for pre-existing medical conditions and persons aged 80 years or over) limits and excesses apply. Refer to the Credit Card Insurances Product Disclosure Statement and Information Booklet for full details.
Applications are subject to credit approval. Full Conditions of Use will be included in our Letter of Offer. Fees and charges apply. Mastercard and the Mastercard brand mark are registered trademarks of Mastercard International Incorporated. Commonwealth Bank of Australia ABN 48 123 123 124 Australian credit licence 234945.