Our Youthsaver account for kids
Designed for under 18s, our Youthsaver account encourages children to save money and offers bonus interest for regular savings.
With lots of great features such as the School Banking program and the Dollarmites, a Youthsaver account can help kids get off to a good start.
Parents and guardians have full control over the Youthsaver account until the child turns 14 years of age.
Bonus interest (on top of standard interest) if you make at least one deposit and no withdrawals each calendar month
$0 monthly account fees
No withdrawal fees when you use CommBank ATMs and branches
Optional Keycard access
A PlatyBank money box
Dollarmites and School Banking program competitions with great prizes.
Learn more
Parents and guardians who have NetBank access can open a Youthsaver account for their child online. You'll just need your child's birth certificate and your NetBank log on details.
School Banking program
School Banking is a fun and engaging way for young Australians to learn about money and develop good savings habits.
Run through participating primary schools nationally, children who deposit money into their Youthsaver account through the program earn Dollarmites tokens which they can redeem for exciting rewards.
Children who join will receive a Dollarmites deposit wallet, a Platybank money box and a range of fun, engaging materials to help them learn and encourage them to save.
To help reward savings efforts, every time a student deposits into their Youthsaver account through School Banking they'll receive a Dollarmites token.
Once they've collected 10 tokens, they can redeem them for exciting reward items through the School Banking Rewards Program.
Teach kids about money with the Beanstalk
The Beanstalk is a one-stop resource that helps parents, guardians and teachers bring money to life for children. Browse tips and download fun activities such as puzzles, party planners and chore and savings trackers.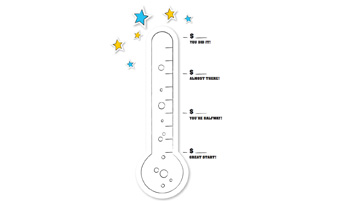 Help your child stay motivated to reach their savings goals with our Savings Tracker.
Download
Designed for children under 12 years of age, the Dollarmites makes money fun with interactive games, downloads, competitions and tips to help children save for the things they want sooner.
Explore Dollarmites
StartSmart is Australia's leading financial education program for students. Our StartSmart workshops make learning about money fun and give students the confidence to make smart decisions about money from a young age.
Learn more