How it works
Provide your consent in the CommBank app. We'll take you securely to your other bank to easily set up data sharing. Here's a snapshot of the steps: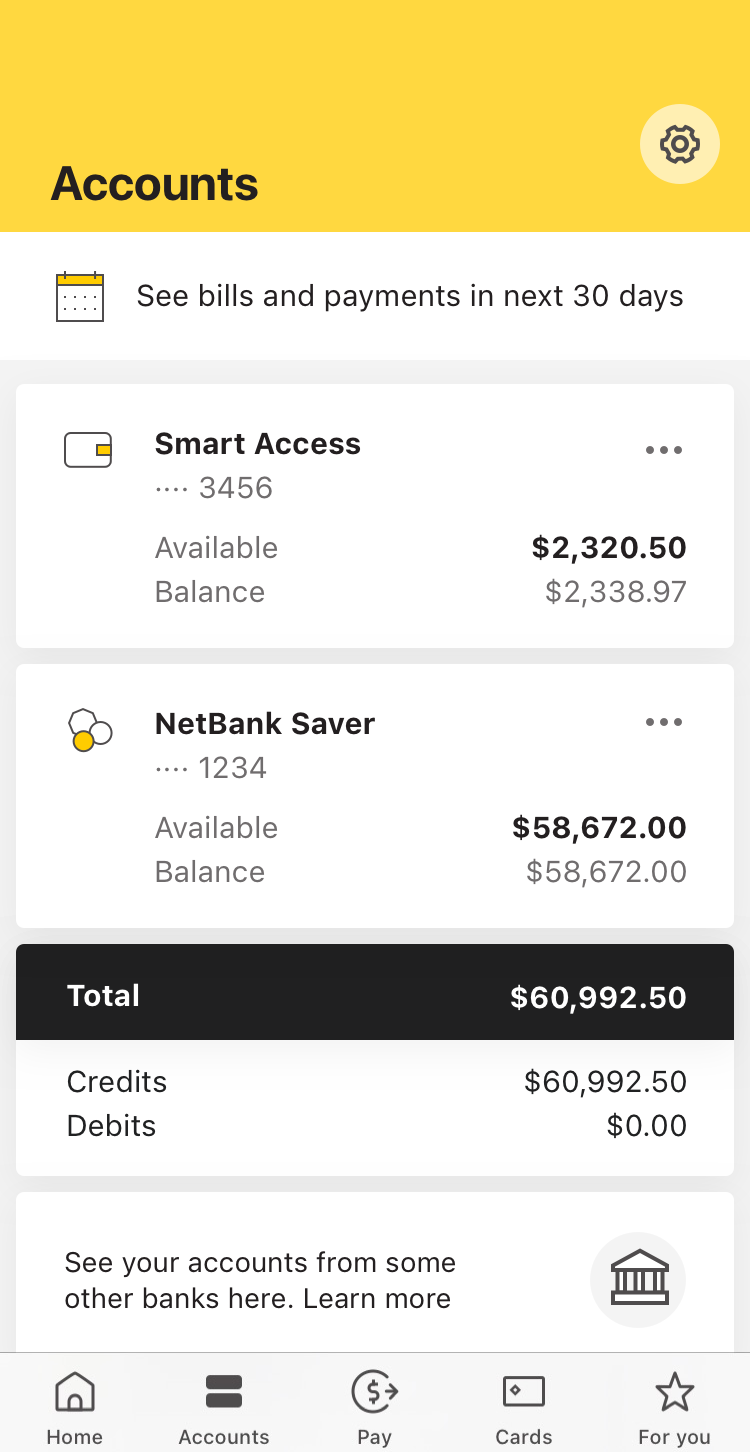 Tap on Accounts then See your accounts from some other banks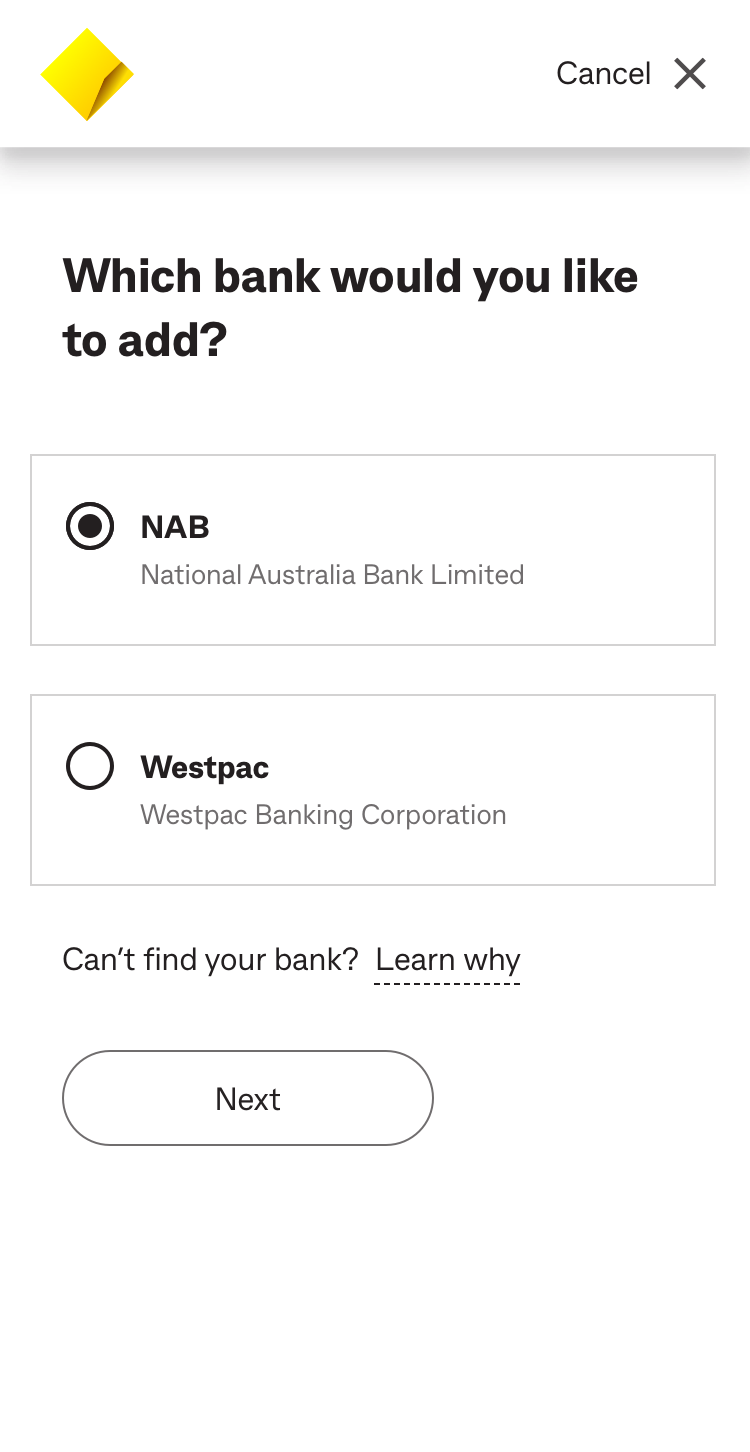 Choose the bank you want to see in the CommBank app and give your consent
We'll connect you to the other bank to choose your accounts and confirm you'd like to share your data with us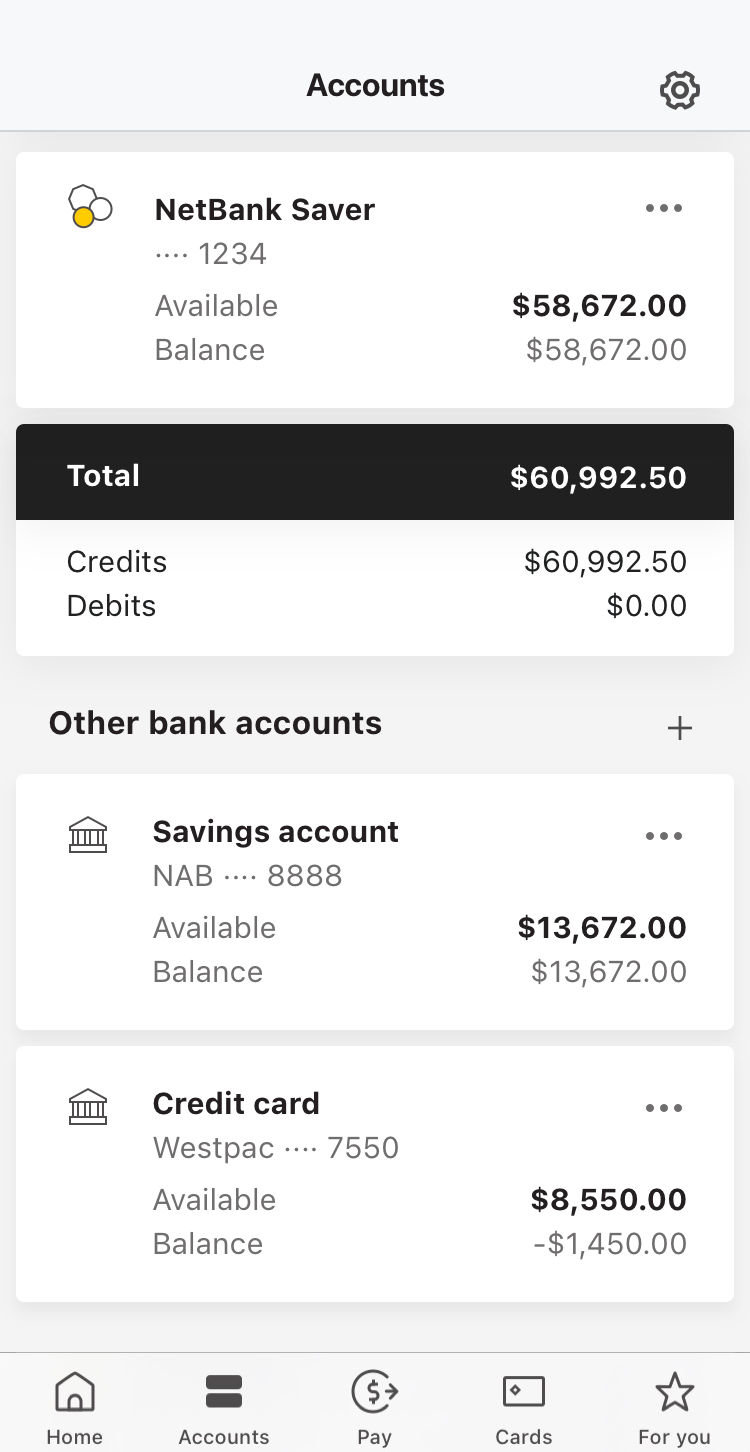 You'll see your other bank accounts in the CommBank app
Who can share data and what banks are available? 
To be eligible for data sharing, you must:
Be at least 18 years old
Have an eligible account from NAB or Westpac (check with them to see which accounts are eligible)
Have the CommBank app
NAB and Westpac are available for data sharing right now. More banks will be available in the future. 
View or manage data sharing
Privacy & security 
Accredited organisations
Only organisations accredited by the Australian Competition and Consumer Commission can collect and use your data. These organisations must adhere to high security standards. CommBank is an accredited data recipient. 
What we'll use your data for
With your consent, we'll collect and use your data so you can see your accounts from other banks in the CommBank app. We won't use it for any other purpose.
How we handle your data
If you stop sharing or your consent expires, we'll delete this data unless we're legally obliged to keep it.
Learn more about how we handle and delete the data you share in our Consumer Data Right policy (PDF).