How can I split my loan?
Splitting your home loan can offer the flexibility of a variable rate with the certainty of a fixed rate. How you decide to split your home loan between fixed and variable is up to you.
Our Split Loan Calculator lets you experiment with different split loan scenarios, so you can find the best combination of fixed and variable interest rates for your needs. 
Simply enter your loan amount, period and interest rate into the calculator below along with the portion, term and rate you would like to fix.
Speak to a Home Lending Specialist if you're interested in having multiple loans of the same loan type.
Calculations are estimates provided as a guide only and do not take into account fees, charges or other amounts that may be charged to your loan.
The repayment amounts are based on Principal and Interest and assume the interest rates do not change. Interest Only payments may be available at application.
The graph displays the total remaining home loan balance over the life of the loan. The variable home loan balance displayed after the fixed rate term ends includes both the existing variable loan balance and the home loan balance which was reverted back to variable from the initial fixed rate. It's assumed that the reverted interest rate is the same as the existing variable rate.
Only 1 to 5 Year Fixed Rates are available at the point of application. However if you select a loan term of 5 years or less in this calculator, not all fixed rates are available for selection.
Click on the Variable or Fixed coloured boxes above the graph to see how that loan balance changes over time.
Save with our lowest ever 2 Year Fixed Rate home loan (Owner Occupied) with our Wealth Package
1.94
%
PA
Principal and Interest rate
3.93
%
PA
Includes 0.15% p.a. discount with no establishment fee or monthly loan service fees. Minimum package lending balance from $150,000.2 Comparison rate warning.

How to apply
Apply for new split home loan
Book an appointment to speak to a Home Lending Specialist about applying for a new home loan that is split.
Alternatively, you can call us on 13 2224.
Split an existing home loan
Speak to a Home Lending Specialist about your options.
Call us on 13 2224 for your existing home loans.
$2,000 cashback when you switch your home loan to us
For refinancers who apply before 30 September 2021 and have their loan funded by 31 December 2021. Minimum refinance amount $250,000. This offer is not available for Bridging Loans.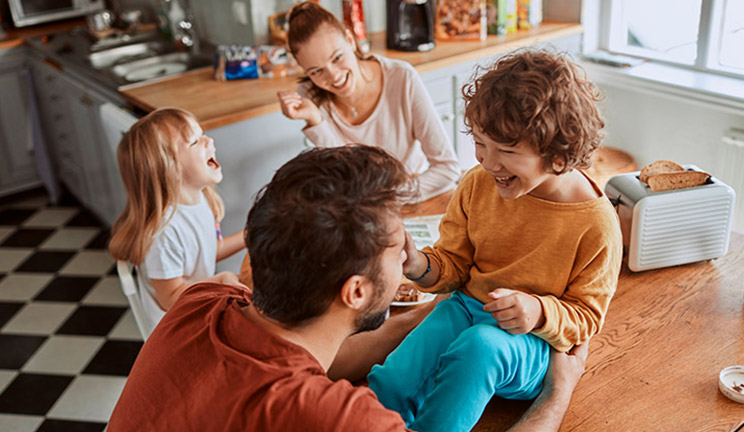 Our most competitive rates – Owner Occupied
Our most competitive rates – Investors
Book a time with a Home Lending Specialist, instantly 
Tools & calculators
CommBank My Property
CommBank My Property redefines how you view, track and manage your home loan online to help you achieve your property goals. 
Learn more about buying your property
Things you should know
1 Extra (life of loan discount) – The product discount margin will vary depending on the Loan to Value Ratio (LVR) and is set at the time loan documents are issued. As at 25 September 2020 Extra Home Loan reference rate for Owner Occupied home loans is 3.78% p.a. and the current Extra Home Loan reference rate for Investment home loans is 4.13% p.a. 
2 To be eligible for a package you must have an initial total home lending balance of $150,000 (the sum of the account balance of eligible home lending and line of credit accounts) and pay an annual fee of $395. Package rates shown are based on a discount of 0.70% p.a. on the Standard Variable Rate and Viridian Line of Credit, and a discount of 0.15% p.a. on Fixed Rates in a package. Low Doc loans are not eligible. It cannot be established in the name of a business or family investment trust. Please refer to the Wealth Package Fact Sheet or Mortgage Advantage Fact Sheet for full details.
Interest rates referenced are current rates and may change at any time
We have different rates that apply, depending on whether you're making interest only payments or principal and interest repayments. During an interest only period, your interest only payments won't reduce your loan balance. At the end of an Interest Only period, your repayments will increase to cover principal and interest components.
* Comparison rate calculated on a $150,000 secured loan over a 25-year term. WARNING: Comparison rate is true only for the examples given and may not include all fees and charges. Different terms, fees or other loan amounts might result in a different comparison rate. Comparison rates for variable Interest Only loans are based on an initial 5-year Interest Only period. Comparison rates for fixed or guaranteed Interest Only loans are based on an initial Interest Only period equal in length to the fixed or guaranteed period. During an Interest Only period, your Interest Only payments will not reduce your loan balance. This may mean you pay more interest over the life of the loan.
Calculations are not a loan approval. Applications are subject to credit approval, satisfactory security and minimum deposit requirements. Conditions apply to all loan options. Full terms and conditions will be set out in our loan offer, if an offer is made. Fees and charges are payable. Interest rates are subject to change. As this advice has been prepared without considering your objectives, financial situation or needs, you should consider its appropriateness to your circumstances before acting on the advice. You should also read our Financial Services Guide.