International travel checklist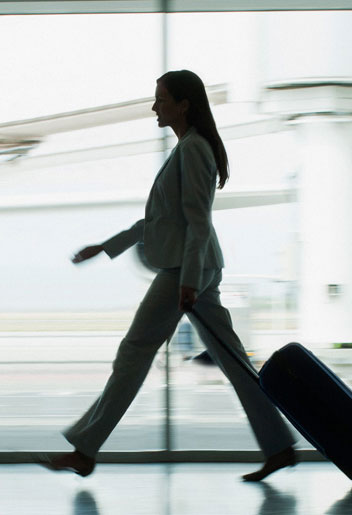 In the excitement of deciding to go on an overses holiday and making a booking, it's easy to overlook those important little things that can help make your trip one to remember for the right reasons. We've put together a checklist to ensure you've got everything in order before you go.
1. Sort your finances:
Get the most out of your money. Without careful planning, your hard-earned savings can disappear in a matter of days. Our budget planner can help, or see our tips on how to save for a holiday
Check foreign exchange rates, to see how much you'll have in local currency. If you need a little extra, an easy, fast and stress-free way to fund fares, accommodation, car rentals and more for your trip is with a travel loan
2. Get organised:
Find out as much as you can about the destination you're going to. Read online reviews for tips and knowledge from other travellers and locals
Make sure you have a valid passport and all the right visas
Check with your doctor on recommended vaccines and other medicines that are required for the places you are visiting
Arrange travel insurance. Some CommBank credit cards offer complimentary travel insurance
Register with Smartraveller and stay up to date with the latest travel information.
3. Think about how you'll access your money:
Decide how you want to pay for things overseas. Your options include:

Foreign currency: You can organise this in branch or online or buy foreign cash at our Foreign Exchange ATMs
Take advantage of our strong dollar and lock in your exchange rate with a Travel Money Card. It provides a secure and convenient way to access your money overseas, and you'll receive a back up card too.
Credit cards: Look for the Visa or Mastercard® symbol. Foreign currency conversion fees apply
Cash from an overseas ATM: Use your Debit Mastercard® (look for the Mastercard®symbol) or Keycard (look for the Maestro, Cirrus or Visa Plus symbol to withdraw up to $800 a day in local currency). International ATM and EFTPOS fees apply.
Other things to consider...
Photocopy your passport and other essential documents
If you're a NetBank customer, let us know when and where you're travelling with our simple online form. You can also visit us in any branch.
Your mobile phone: If you're taking it with you, check with your mobile provider on the fees and charges associated with global roaming. If you're not taking your mobile, register for NetCode token so you can access all NetBank features while you're away.
To learn more, see Accessing Your Money Overseas [PDF].