Here you can find everything you need to understand your credit card statement. Your statement is designed to help you find the most important information and view CommBank's latest offers.
Understanding your statement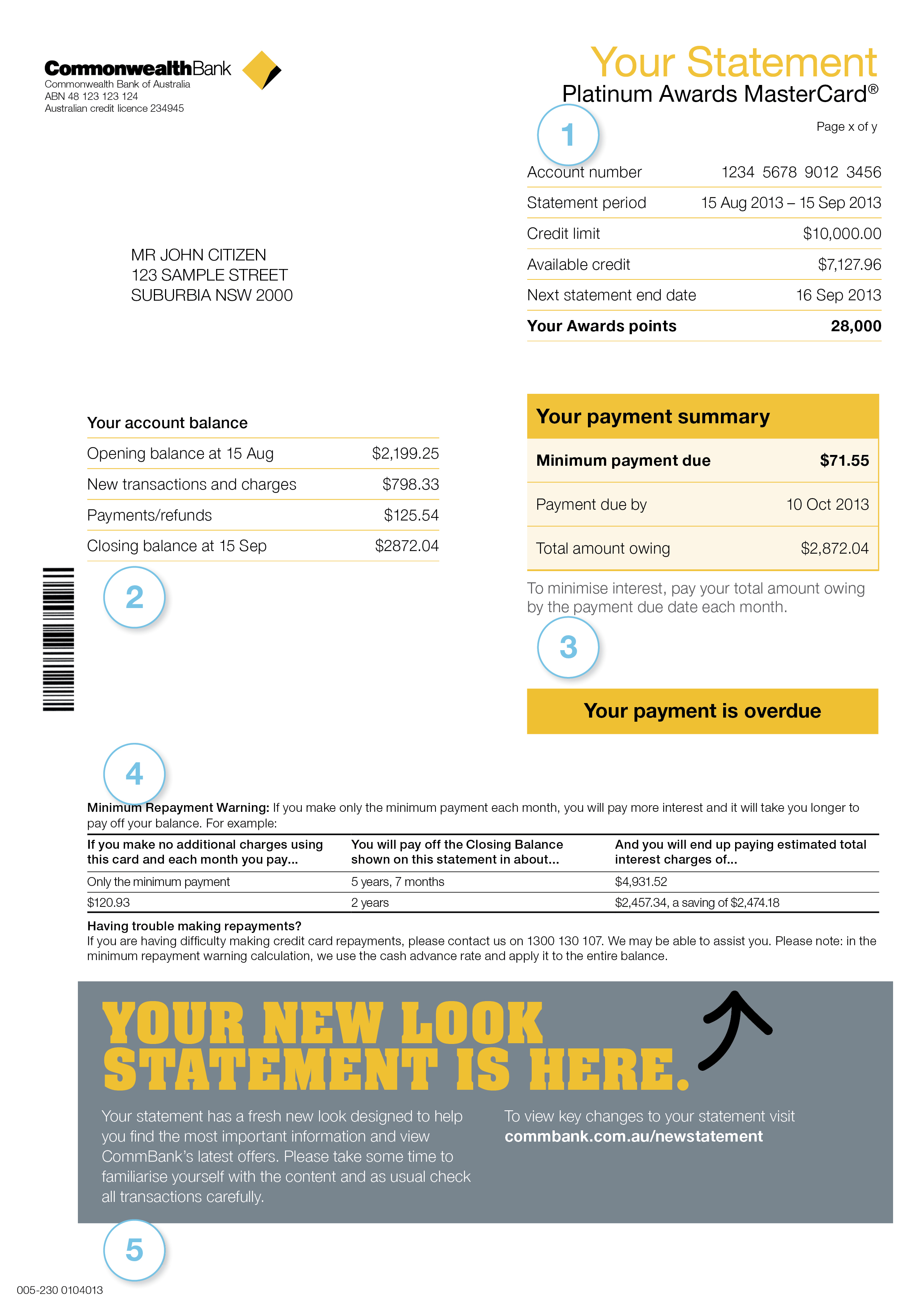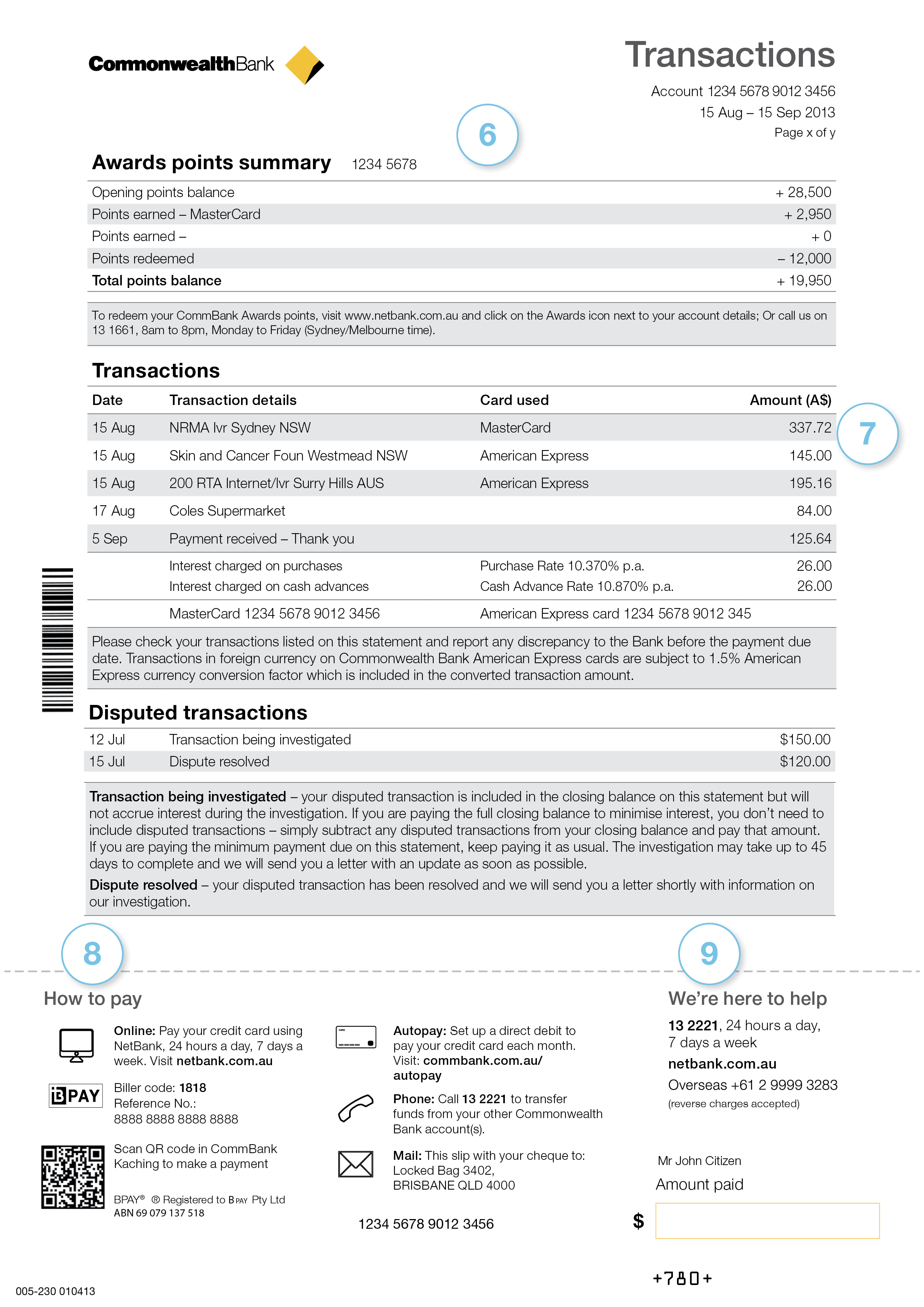 Your general account details. This includes your statement period, credit limit and available credit. If you have a CommBank Awards credit card, your total Awards points are located here.
Your monthly activity summary. This is where your opening and closing balance are highlighted.
Your key payment information. This includes the minimum amount you have to pay each month. To avoid a late payment fee, please pay your bill by the due by date. This also includes the total balance owing to avoid interest charges.
Minimum Repayment Warning. This table illustrates how long it will take you to pay off your balance including any interest charges by paying only the minimum payment versus the saving you would make by paying more than the minimum payment over a 2 year period.
This is where we will keep you up to date with future offers and handy tips.
Awards points summary. If you are an Awards customer this details all your Awards information in the one place, including how many points you earned and redeemed during your statement period.
Transactions. This is your itemised list of transactions made during your statement period.
How to pay. Your options for credit card payments.
This includes a new QR code option. Simply, scan the QR code in CommBank Kaching to make a quick and easy payment. Select 'payments', 'BPAY', then follow the steps.
Note: Please make sure CommBank (Biller Code 1818) is set up in your address book before you submit a payment.
Statement queries. Contact us if you have any concerns about your statement.
Other things you need to know about your statement
You may also find messages from us on your statement; these are used to tell you about important changes to your credit card, such as changes to your credit limit and to keep you up to date with anything else that may be of interest.
How to switch to online statements
For more information on credit card online statements and how to switch, click here.