CommBank
Property Guide App
With the CommBank Property Guide App, you can get information on more than 95% of residential properties in Australia, including recent sales, past sales history and current property listings*.
Camera view
Camera view
The Property Guide Android and iPhone App uses augmented reality technology to map rich data onto a real world view through your Android or iPhone's camera when you point it at a property.
RP Data Value Guide
RP Data Automated Value Guide
You can get an estimated price range for 80% of the residential properties in Australia (over 70% of residential properties in Victoria) made up of a multitude of statistical market data.
Auction and sales results
Auction and Sales results
You can access the latest auction and sales results for suburbs across Australia - and compare the clearance rates of capital cities and states.
Comprehensive suburb insights
Comprehensive suburb insights
You can easily search for and view vital suburb data including prices, demographics, capital growth and rental yield.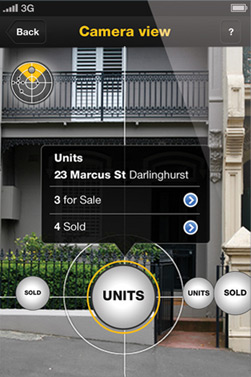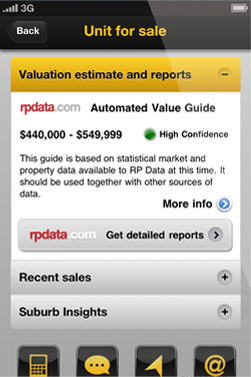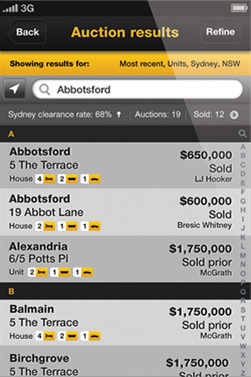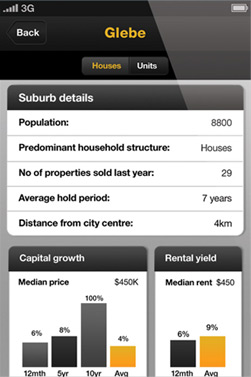 Step by step home buying guide
Your new home is only steps away. Try our easy interactive tool for all home buyers.
Find out more
Our home loan videos take you through the different stages of property ownership and offer practical advice and tips to guide you through each stage.
First home buyers
Investors
Renovators
Important information
Suburb level data current as at 31/03/10 (excluding "Buyers Market" data which is current as at 28/02/10). The rate shown in the home loan repayment calculator is not one of the Bank's current reference rates as at 18/06/10. The repayment calculator provides an estimate only.
*Please note that due to Victoria's state laws, sales data is only available on 40% of properties here.
Android and Google Play are trademarks of Google Inc.