Money tips
Firstly, know the cost of moving
Whether you're sharing with flatmates or you're renting a place on your own, being prepared for the upfront costs can make the move less stressful. Think about things like the initial bond, paying for removalists, utility connections and new furniture as well as ongoing costs like insurance, parking permits and bills.
If you're sharing with flatmates, make sure you've worked out who pays for what and have a clear payment plan in place so you don't miss any important bill payments. 
Make a budget
A budget will help you manage your everyday spending and plan for the future. Get started by mapping out what you earn each pay cycle and how much you spend during that time on things like:
Entertainment
Health and lifestyle
Travel to work or study
Groceries
Household bills (don't forget TV subscriptions)
Any debt repayments
Then work out where you can make changes to ensure you're also putting money towards savings. A good rule of thumb for budgeting your salary is the 50-30-20 rule which helps you plan to pay bills (50%), add to savings (20%), and have money to spend on fun (30%).
Get started with our budget planner tool or read more about how to manage your money with tech. 

Get into a savings habit
Once you've got your budget in place you can start saving for that next big thing. Set yourself a weekly or monthly savings target that's achievable and make sure you don't dip into it.
It's also a good idea to have a separate emergency savings account in case the unexpected happens, like a broken washing machine or an unforeseen medical expense.
See how much you could save with our savings calculator.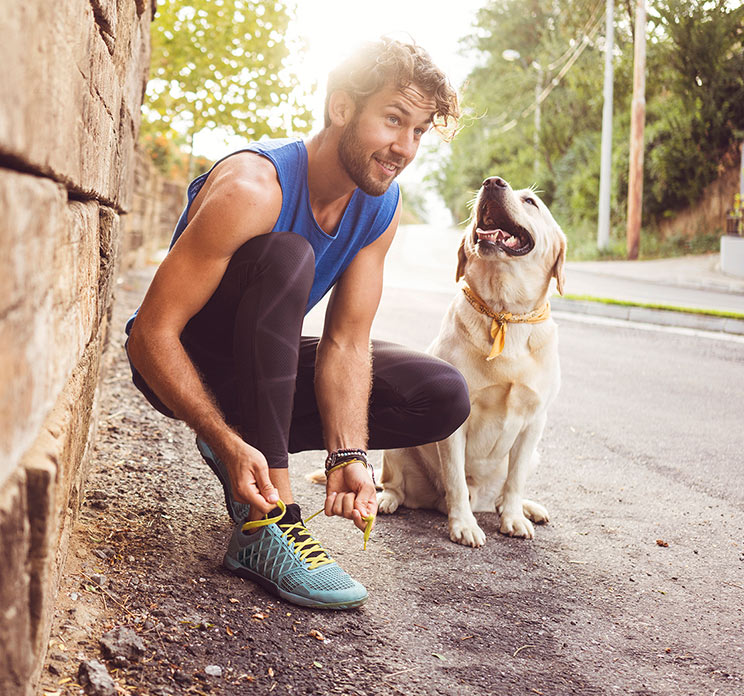 Which product is right for you?
Things you should know
1 The Forrester Digital Experience ReviewTM: Australian Mobile Banking Apps, Q3, 2020. Forrester Research does not endorse any company included in any Digital Experience ReviewTM report.
2 The earning and redemption of CommBank Awards points are subject to the CommBank Awards Program Terms & Conditions. Points are earned on eligible transactions (excludes for example BPAY transactions, cash advances, balance transfers and payments to the Australian Taxation Office unless made using a Business Awards card) and are subject to points capping. Awards and the number of points required for Awards are subject to change at any time without notice.
3 Travel insurance included on your credit card provides cover for you, your spouse and your accompanied children for return trips from Australia, up to a set period. You will need to activate your travel insurance for each trip in order to have a comprehensive level of cover. To activate your cover, register on NetBank, the CommBank app or call Cover-More on 1300 467 951 before you travel. If you don't activate, you'll receive Base medical which includes personal liability cover and unlimited overseas emergency medical assistance and hospital expenses only. Restrictions, exclusions (including for pre-existing medical conditions and persons aged 80 years or over), limits, sub-limits and excesses apply. Before making a decision, refer to the Credit Card Insurances Product Disclosure Statement and Information Booklet for full conditions. Insurance issued and administered by Cover-More Insurance Services Pty Ltd (AFSL 241713, ABN 95 003 114 145) on behalf of the insurer Zurich Australian Insurance Limited (AFSL 232507, ABN 13 000 296 640) for Commonwealth Bank of Australia. If you purchase an Upgrade Policy, we receive a commission which is a percentage of your premium - ask us for more details before we provide you with any services on this product (including for pre-existing medical conditions and persons aged 80 years or over), limits and excesses may apply to all insurances. More information and the relevant Credit Card Insurances Product Disclosure Statement and Information Booklet can be found here.
4 You won't be able to apply for an instalment plan if you don't meet our criteria (e.g. if you have exceeded your limit or if you are in default).  Instalment plans are not available on CommBank Neo cards, non-Awards Business Cards, corporate cards or balance transfers. 
The terms of the Credit Card Conditions of Use relating to instalment plans (section 5) will apply.
While you have an instalment plan, we apply your credit card payments first to your current monthly instalments. This will apply even when you have other card balances with a higher interest rate, such as cash advances and purchases not on a plan.
Any interest-free period on purchases will no longer apply once the purchase is put on a plan.
You can cancel your instalment plan at any time. When a cancellation is processed, the outstanding instalment balance will be transferred to your purchases balance (or cash advance balance for cancelled cash advance plans) and accrue interest from the transfer date at the standard purchase or cash interest rate applicable on your account.
If you miss a monthly payment your plan won't be cancelled and you can continue to make any remaining monthly payments due up to the end of your chosen term. However, if you miss an instalment payment, the unpaid amount will be transferred to your purchases balance (or cash advances balance if the instalment plan was a cash advance plan). It will then accrue interest at the purchases (or cash advance) rate.
5 Home Insurance is provided by CommInsure, a registered business name of Commonwealth Insurance Limited ABN 96 067 524 216 AFSL 235030 (CIL). CIL is a wholly owned non-guaranteed subsidiary of the Commonwealth Bank of Australia ABN 48 123 123 124 (The Bank). The Bank does not guarantee the obligations or performance of CIL or the products it offers. This information has been prepared without considering your objectives, financial situation or needs. Before acting on this information you should consider the appropriateness of the product with regards to your personal circumstances. A Product Disclosure Statement is available at all Commonwealth Bank branches, by downloading them from commbank.com.au or by calling 13 2423 and should be considered before making any decisions about this product. You should also read our Financial Services Guide and Privacy Policy. This information is provided by Commonwealth Insurance Limited (CIL) and where we refer to 'we' and 'our', we mean CIL.
6Customers can access CommBank Rewards through the latest version of the CommBank app. Rewards are available to eligible CBA credit or debit Mastercard customers, that are at least 18 years old, are not in hardship, and are not in default. Terms and conditions including minimum spend requirements apply to CommBank Rewards and can be viewed within the CommBank app.
The target market for these products will be found within the product's Target Market Determination, available here.
Applications for credit cards are subject to credit approval. Full terms and conditions will be included in our Letter of Offer. Bank fees and charges apply. Please read our CommBank Credit Card Conditions of Use.
Full terms and conditions of the CommBank app are available on the app. The CommBank app is free to download however your mobile network provider charges you for accessing data on your phone. Find out about the minimum operating system requirements on the CommBank app page. NetBank access with NetCode SMS is required.
The advice on this website has been prepared without considering your objectives, financial situation or needs. Because of that, you should, before acting on the advice, consider its appropriateness to your circumstances. Please view our Financial Services Guide. Full terms and conditions for the transaction and savings accounts mentioned and Electronic Banking are available here or from any branch of the Commonwealth Bank.
Commonwealth Bank of Australia ABN 48 123 123 124 and Australian credit licence 234945.