Features & benefits
Reward yourself
Choose to earn CommBank Awards points or opt-in1 to earn Qantas Points for $30 per year2.
Get access to a unique collection of entertainment experiences and offers exclusively for Mastercard® cardholders through Priceless Sydney and Mastercard Privileges.
Simplify admin
Keep your business expenses in one place, making your business activity statement (BAS) easy.
Travel with confidence
24/7 emergency assistance overseas if you lose your card with Mastercard Global Service.
Mastercard is accepted at millions of locations worldwide.
Manage your money
Get up to 55 days interest free on purchases, so you can keep cash in your account longer.
Manage your card online with CommBiz, NetBank or the CommBank app. Get statements, set up automated payments, change daily limits and more.
Stay in control with alerts and payment reminders.4
Transactions updated instantly – so you'll always know where you stand.5
Protect yourself
Transit Accident Insurance and Unauthorised Transaction Insurance included.6
Instantly lock international payments, block ATM cash withdrawals and limit your spending from the CommBank app or NetBank.7
Apply easily
Simple application process, no need to provide business financials.
Minimum credit limit of $500.
Unsecured credit limit of up to $50,000 (based on eligibility criteria).
Choice of program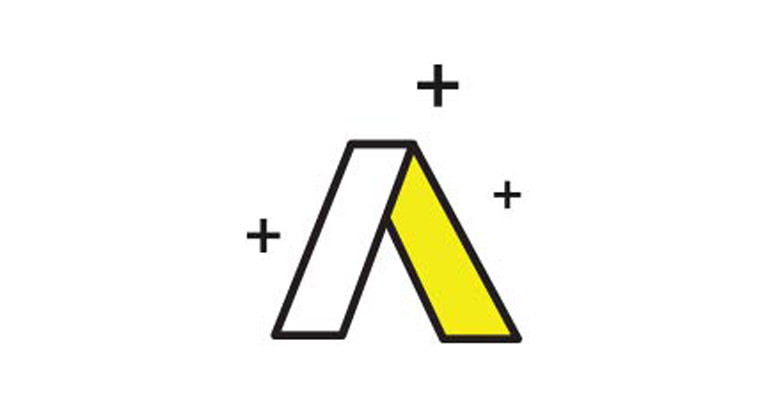 CommBank Awards program
CommBank offers the largest rewards program of any bank in Australia.8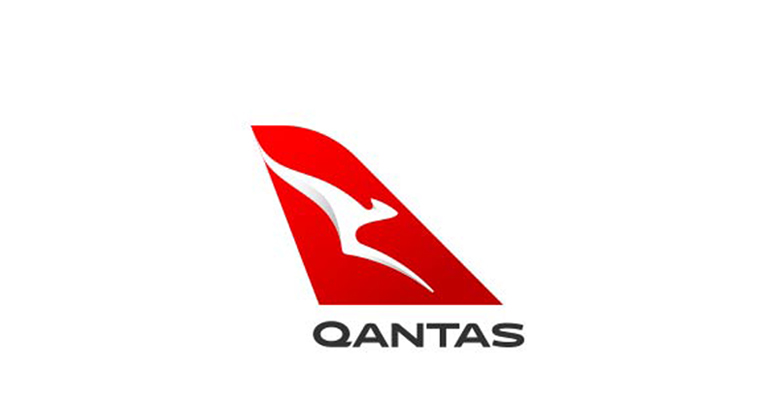 Qantas Points
Want to turn your business spend into your next holiday? Opt-in to earn Qantas Points for $30 per year1
Earn 0.4 Qantas Points for every dollar you spend on your Awards Mastercard3

Choose from thousands of rewards such as flights starting from 8,000 points (plus taxes, fees and carrier charges, subject to availability), flight upgrades, hotel stays, wine or shopping at the Qantas Rewards Store.

Earn up to 24,000 Qantas Points per year3

Points you earn are transferred to your Qantas Frequent Flyer account at the end of each statement period at a rate of 2.5 CommBank Awards points to 1 Qantas Point.
Easily check your Qantas Points balance through your Qantas Frequent Flyer account.
Your Qantas Points won't expire when you earn or redeem Points at least once every 18 months
To opt-in, choose Qantas Points instead of CommBank Awards points in your credit card application. Existing CommBank Business Awards cardholders can opt-in to Qantas Points via the CommBank Business Awards website or by calling 13 16 61
Not a Qantas Frequent Flyer yet? Join free and save $99.50
Rates & fees
Cash advance interest rate
Pay a low 5.99% p.a. in interest for the first 5 months on the balance you bring across
11 
cash advance rate thereafter.
Interest-free period on purchases
Additional cardholder fee
Commonwealth Bank over the counter14: $2.50 or 1.50% of the transaction amount (whichever is greater)13
Non-Commonwealth Bank over the counter15: $3.00 or 1.50% of the transaction amount (whichever is greater)13
Overseas terminal or bank: $4.00 or 1.50% of the transaction amount (whichever is greater)13
Applies to each credit card account earning Qantas Points, charged once per year when you opt-in and each subsequent year on or around the anniversary of your opt-in date. 
Things you should know
Applications are subject to credit approval. Full Conditions of Use will be included in our Letter of Offer. Fees and charges are payable. Mastercard® is a registered trademark, and the circles design is a trademark of Mastercard International Incorporated. Commonwealth Bank of Australia ABN 48 123 123 124, Australian credit licence 234945.

1 You must be a member of the Qantas Frequent Flyer program to earn and redeem Qantas Points. If you are not a Qantas Frequent Flyer member, join for free here. Membership and Qantas Points are subject to the terms and conditions of the Qantas Frequent Flyer program available at qantas.com/terms.
2 This is a non-refundable additional fee charged to your card when you opt-in to earn Qantas Points and each subsequent year on the anniversary of your opt-in. This is charged once per year on top of your regular credit card fees. Fee applies to each account opted-in to Qantas Points.
3 How you earn or redeem CommBank Awards points will be subject to the CommBank Awards Program Terms & Conditions. You only earn points on eligible transactions (this excludes, for example, BPAY transactions, cash advances, balance transfers and payments to the Australian Taxation Office unless made using a Business Awards card). Awards and the number of points required for Awards are subject to change at any time without notice. If you opt-in to earn Qantas Points, your CommBank Awards points earned each month are automatically transferred to your Qantas Frequent Flyer account at the end of each statement period, at the rate of 2.5 CommBank Awards points to 1 Qantas Point. Points transferred to your Qantas Frequent Flyer account are captured on your CommBank credit card statement.
4 Subscription to this service may be limited.
5 Excludes some manual transactions and some contactless payments.
6 View our Certificate of Transit Accident Insurance (PDF) here and Certificate of Unauthorised Transactions Insurance here.
7 Lock, Block, Limit does not apply to transactions that are flagged as recurring (e.g. direct debits) and transactions not sent to us for authorisation. Except for the spending cap, transactions made via Tap & Pay set up on a compatible smartphone or via a PayTag are not blocked. Some transactions made via CommBank branches, telephone, online or mobile banking, including transfers to other accounts, bill payments, and assisted cash withdrawals are also excluded. Other conditions apply.
8 Source: DBM Consultants, customers 18+ with a rewards/loyalty card in the 12 months to January 2021.
9 Pay with points is available in-store at Myer only. Ask a Myer team member in-store to check the redeemable value of your points. Some exclusions apply, including using points to pay Myer card accounts, purchase of Coles Group & Myer Gift Cards or Myer Gift Cards, lay-by, purchases at some food and service outlets; and Miele appliances. More information is available at myer.com.au. Points cannot be redeemed for cash. A maximum of 1 million points redemption per day applies. Redemption of Awards points using your credit card via Apple Pay is unavailable in-store at Myer stores Australia-wide. Customers must use their Awards credit card to pay with points at Myer. Refer to the CommBank Awards website, accessible through NetBank, for full terms and conditions.  
10 All travel products and offers from Flight Centre Limited are subject to availability and can only be booked by the general public. The redemption of Awards points for travel at Flight Centre Limited is subject to terms and conditions of the CommBank Awards program available at commbank.com.au as well as booking agency online and retail booking terms and conditions. Flight Centre Travel Group Limited (ABN 25 003 377 188) trading as Flight Centre, The Universal Traveller and Travel Associates. ATAS Accreditation No. A10412. Redemption of Awards points using your credit card via Apple Pay is unavailable in-store at Flight Centre stores Australia-wide and for Flight Centre online via the Awards website. Customers must present their Awards credit card to pay with points at Flight Centre.
11 At the end of the balance transfer period, the interest rate on any outstanding transferred balances converts to the cash advance rate current at that time. Other fees and charges may be payable.
12 Charge applies to cash advances through a terminal of any financial institution in Australia, at ASB Bank in New Zealand, Commonwealth Bank in Indonesia and Commonwealth Bank in Vietnam.
13 A maximum charge of $150.00 (or a flat fee of $2.50 applies if your closing balance on previous business day was in credit).
14 Charge applies to cash advances at Commonwealth Bank branches.
15 Fee applies to cash advance transactions made at other financial institutions within Australia.
16 Charge applies to cash advances by way of funds transfer through NetBank, PhoneBank Transfer, Commonwealth Bank Customer Service Centre, Australia Post, 13 2221 Transfer Cash, NetBank Transfer Home Loan, Mobile Bank Transfer and NetBank Transfer Personal Loan.
17 Charge applies to purchases of cash equivalent items or cash substitutes including gambling transactions or traveller's cheques.
Note: For cash advances and balance enquiries made through a non-Commonwealth Bank ATM in Australia, the ATM owner may charge you a fee, which will be disclosed at the time of the transaction. If you proceed with the transaction, the ATM owner's fee will be debited to your account (in addition to the cash advance amount) if applicable. You should check the ATM owner's fees that apply carefully before completing.
This credit card program is issued and administered by the Commonwealth Bank of Australia. 
Applications for finance are subject to the Bank's normal credit approval. Full terms and conditions are included in our Letter of Offer. Bank fees and charges may apply. This advice has been prepared without considering your objectives, financial situation or needs. Before acting on the advice, please consider its appropriateness to your circumstances. You can also download our Financial Services Guide (FSG) (PDF 59kb). View Terms and Conditions for Electronic Banking (PDF 135kb), NetBank and CommBiz (PDF 325kb) and consider them before making any decision about these products. Please view our Credit Card Conditions of Use.
The CommBank Business Credit Cards are Personal Liability Business Credit Cards. By applying, you (the individual that is applying for a Business Credit Card) acknowledge that the Business Credit Card you are applying for provides for Personal Liability. We will look to you (and no any company, partnership or other business entity that may employ or engage you) to recover all amounts charged using the Business Credit Card, including any amounts charged by an additional cardholder.