Protect your business from credit card fraud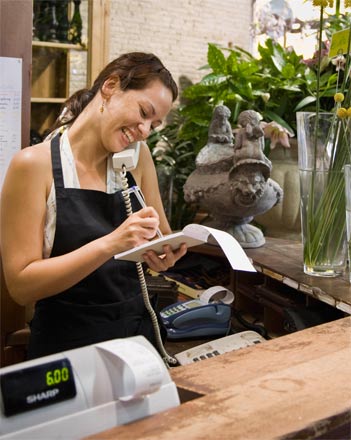 Staying wise to credit card fraud protects your customers, your revenue and the reputation of your business.
Follow these easy tips for safer card transactions.
Watch out for suspicious behaviour such as:
Customers who tell you how to process a transaction or hesitate when you ask them for personal details
Significant transactions (in terms of cost and/or volume) where all the information is provided by unfamiliar buyers or sellers.
Identify your customer to make sure they're the true cardholder. You can do this by:
Asking customers for additional forms of identification if they are requesting large orders or appear suspicious
Comparing a customer's card number and type of card to the one printed on the receipt – if they don't match, the customer is using a counterfeit card
Obtaining a card imprint for 'card not present' transactions by phone, mail or online, if the customer picks up their goods in person
Checking for fake addresses before you ship by using a Google map search to check that the address is real.
Prioritise security in your payment processes.
Signatures are being phased out from the 1 August 2014 and customers will be required to enter their PIN for many transactions. In addition, you should:
Train your staff to ask customers to enter their PIN for transactions, rather than signing. This request could be framed in terms of making payments quicker and more convenient
Ask customers to provide their card CVV number for phone and online transactions
Consider using fraud prevention and monitoring tools for online transactions to prevent, detect and help combat fraud.
Educate your staff about fraud by:
Training them to look out for suspicious transactions
Giving them these simple hints so they know what to look for
Visiting the APCA website and completing the training module.
Remember common signs of fraud. This includes customers who:
Place orders using multiple cards that have similar or sequential numbers
Make many purchases with the same card over short periods of time
Ask you to pay for shipping costs (see case studies for examples)
Order several of the same item, or who don't care about the colour or size they receive
Request funds be deposited through money transfer agencies such as Western Union.
Important information

As this advice has been prepared without considering your objectives, financial situation or needs, you should, before acting on the advice, consider its appropriateness to your circumstances. All products mentioned on this web page are issued by the Commonwealth Bank of Australia; view our Financial Services Guide (PDF 59kb).