Want to try a practical approach to problem solving? Join the 21 Day Change Challenge
See how Australian businesses are innovating.
The latest edition of this in-depth report explores the extent of innovation across the Australian business community, the behaviours and mindsets that drive innovation, areas where businesses are investing and the return on investment they have achieved.
Visit our Business Insights Hub for more of our latest insights
Innovation isn't just a way of thinking. It's a way of working too. Part of that is being open to new data, trends and technology.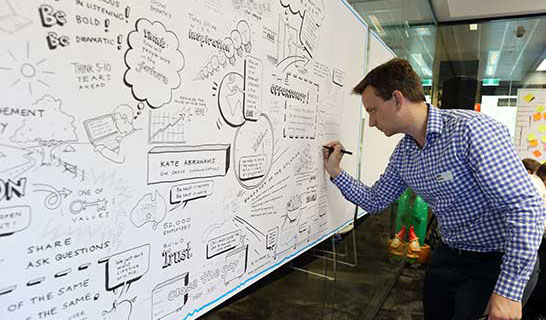 Stimulus leads to application, which leads directly to our Innovation Lab. Here we work with our clients to help drive innovation.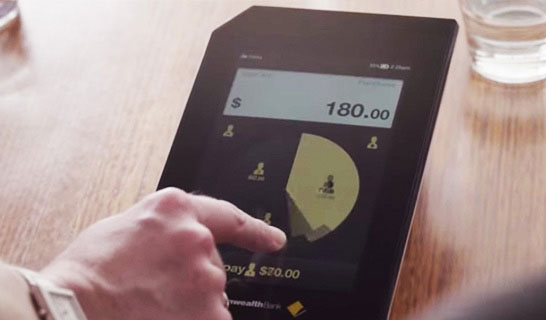 A range of solutions that will help improve efficiency in your business. It's based on a belief that banking should be simple and easy.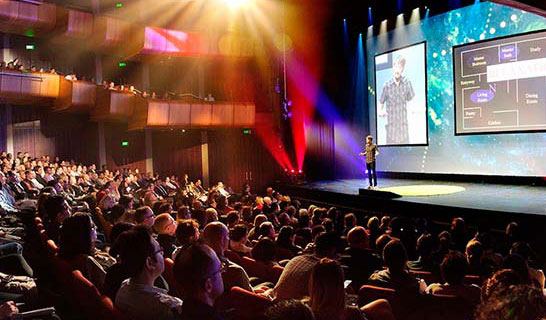 Global technologists, scientists and futurists deliver mind provoking talks on all walks of innovation.
Video case studies
The Australian healthcare sector is experiencing some of the most radical changes of any industry, as an ageing population, rapid advances in technology and shifting consumer demand continues to shape the future of patient care.
For some practitioners, the dynamic nature of the industry presents an opportunity for significant growth, a view firmly held by Townsville based General Practitioner and owner of Strive Health, Dr Ron Malpas, who recently re-launched Strive Health, a fast-growing regional multi-disciplinary practice in the Townsville suburb of Kirwan that brings together General Practice, Physiotherapy and allied health providers in one leading edge facility.
SeaLink operates a diversified business covering passenger and commuter travel, freight services and leisure travel.
The business has grown through a combination of acquisitions and start-ups in key markets around Australia, but it is management's approach to doing things differently that has been a consistent and driving force behind this growth.
To find out more about SeaLink's innovation story, download the CommBank Business Insights Report below.