APPLY ON YOUR BUSINESS BIRTHDAY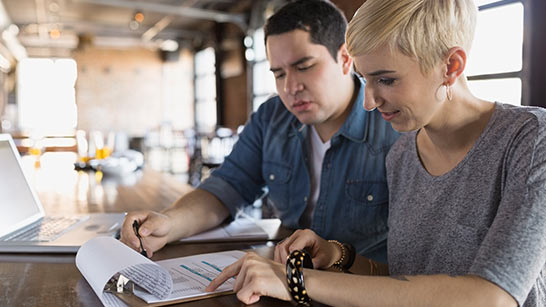 On your first birthday though, you're really starting to get a good feel for how your business works and where you want to take it.
You probably learnt:
cash flow can be lumpy
clients might not always pay on time
it would be great to have cash on hand for those unexpected expenses
For some businesses this might be a good time to think about ways to make the next 12 months a little more manageable. You might be thinking about how you can avoid the pressure on your cash flow when payments are late to come in. You might also be thinking that if you had another vehicle you could reach more customers.
The good news is after 12 months you're not only the expert on your business, you also have a track record of your business finances. This is what banks will need to see in order to help you pay for that new vehicle. If you're looking for an option to give you peace of mind around your cash flow, then your record as an established business will also help the conversation with your bank about setting up an overdraft facility. If you haven't been in business for that long it's still worth having a chat to your bank about how they can with simple business lending options.
Every business is different so it pays to chat with your accountant or to visit your local branch to talk about what you have in mind for the future of your business. Even if you're not ready to expand just yet it is worthwhile getting to know what options are there for you once you're ready.
If you're like a lot of businesses and you're looking for simple ways to manage your cashflow a credit card or an overdraft facility can give you the peace of mind that you won't be short on funds when you need them.
Being in business has some unknowns which is why it is good to find a bank that wants your business to succeed and who is willing to navigate those unknowns with you. Read more information about how CommBank can help you with your simple lending needs.