Remote customers
Indigenous Customer Assistance Line (ICAL)
No matter how remote your location in Australia, our Indigenous Customer Assistance Line (ICAL) can help you with:
Balance and transaction enquiries – including account statement re-issue
Ordering replacement cards for damaged, lost or stolen cards and pin re-issues
Accessing your funds – through money transfers and NetBank access
Updating contact details – address, mobile number and email address
Setting up bank accounts and discussing applicable products like the Streamline Basic account to determine if they suit your needs
Stopping direct debit payments
ICAL is a service available for customers in remote areas across Australia. Call us on 1800 700 682, then press option 1 for ICAL Team. This service is available Monday to Friday (AEDT: 9am – 8pm or EAST: 9am – 7pm).
Banking services for people with a low income
An everyday bank account for health care or pensioner concession card holders
We offer a Streamline Basic account for customers who hold the following Commonwealth of Australia concession cards:
Commonwealth Seniors Health card
Pensioner Concession card
Health Care card
For eligible customers, the account includes no monthly account fees, no assisted withdrawal fees, unlimited free electronic withdrawals and no overdraw or dishonour fees. This account does not earn interest.
To find out more about this account, check your eligibility and discuss if this account suits your needs, contact your nearest branch or find out more.
If you are located in a remote community, contact our Indigenous Customer Assistance Line (ICAL) to discuss this account further.
Business Banking
We can help you with your business banking
Our specialist Indigenous business bankers, accredited by BlackCard, will partner with you to help your organisation or community achieve its financial goals.
From business development support, a day-to-day working account, online banking platforms NetBank and CommBiz, the ability to receive payments online or in-store via our Merchant and EFTPOS facilities, we have a range of products, support and services to meet your needs.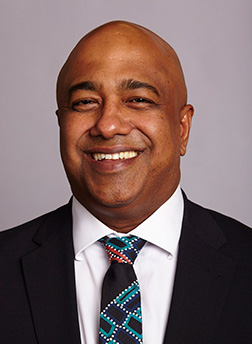 Noel Prakash 
Head of Indigenous Banking 
Business insights and guidance
Our commitments to Aboriginal and Torres Strait Islander customers
We are committed to:

Providing inclusive and accessible banking for Indigenous customers, complying with the Banking Code of Practice
Having our team of national bankers culturally trained and accredited by BlackCard to deliver culturally informed banking services to Indigenous customers
Providing support to Indigenous customers, businesses and communities to achieve their financial goals, generate economic development opportunities and prepare for the unexpected
Hear from our customers and our people
Through Commonwealth Bank's Elevate Reconciliation Action Plan (RAP), we are investing in the growth of a strong Indigenous business sector.
Through Commonwealth Bank's Elevate Reconciliation Action Plan (RAP), we will ensure Aboriginal and Torres Strait Islander peoples' financial wellbeing is supported in a culturally informed way.
Get in touch
For Indigenous business customers:
For remote customers:
Please call 1800 700 682, then select option 1, for the ICAL Team.
Things you should know
As this advice has been prepared without considering your objectives, financial situation or needs, you should, before acting on the advice, consider its appropriateness to your circumstances. Terms and conditions for our products and services are available on our website or by contacting us and should be considered before making any decision. Fees and charges may apply. View our Financial Services Guide (PDF 59kb).