See exactly what you're spending
Your spending decisions, no matter how small, all add up.
Spend Tracker categorises every debit and credit card transaction, making it easier to see the impact your spending decisions have on your everyday finances.
Knowing exactly what, where and how much you're spending each month helps you set a budget and keep a closer eye on certain categories, so you don't stray off track.
Start using Spend Tracker
To keep track of your expenses:
Log on to the CommBank app
Tap Accounts
Tap on your debit or credit card account

Track your expenses with Spend Tracker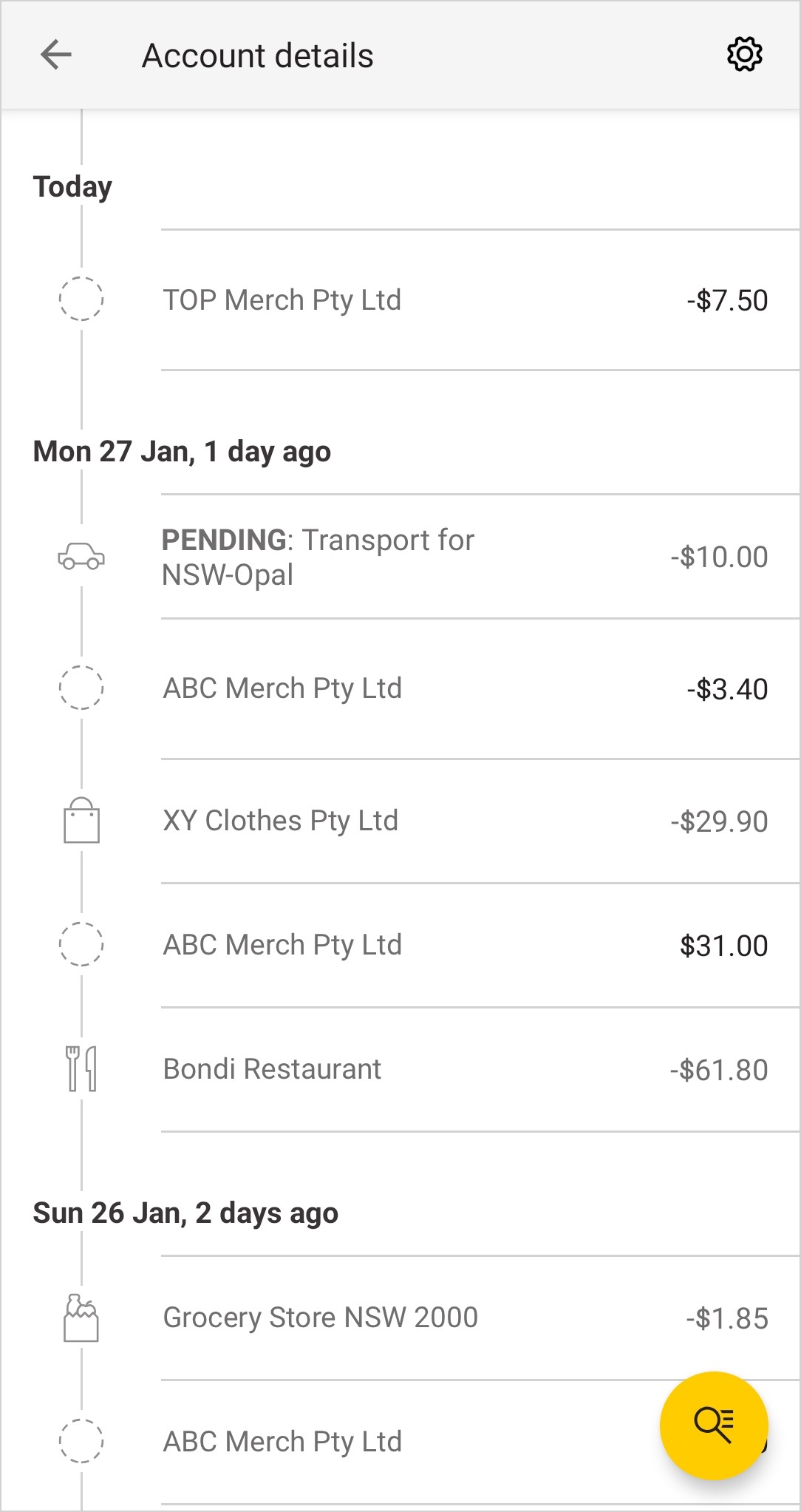 See what you've spent, what's coming up and the impact on your balance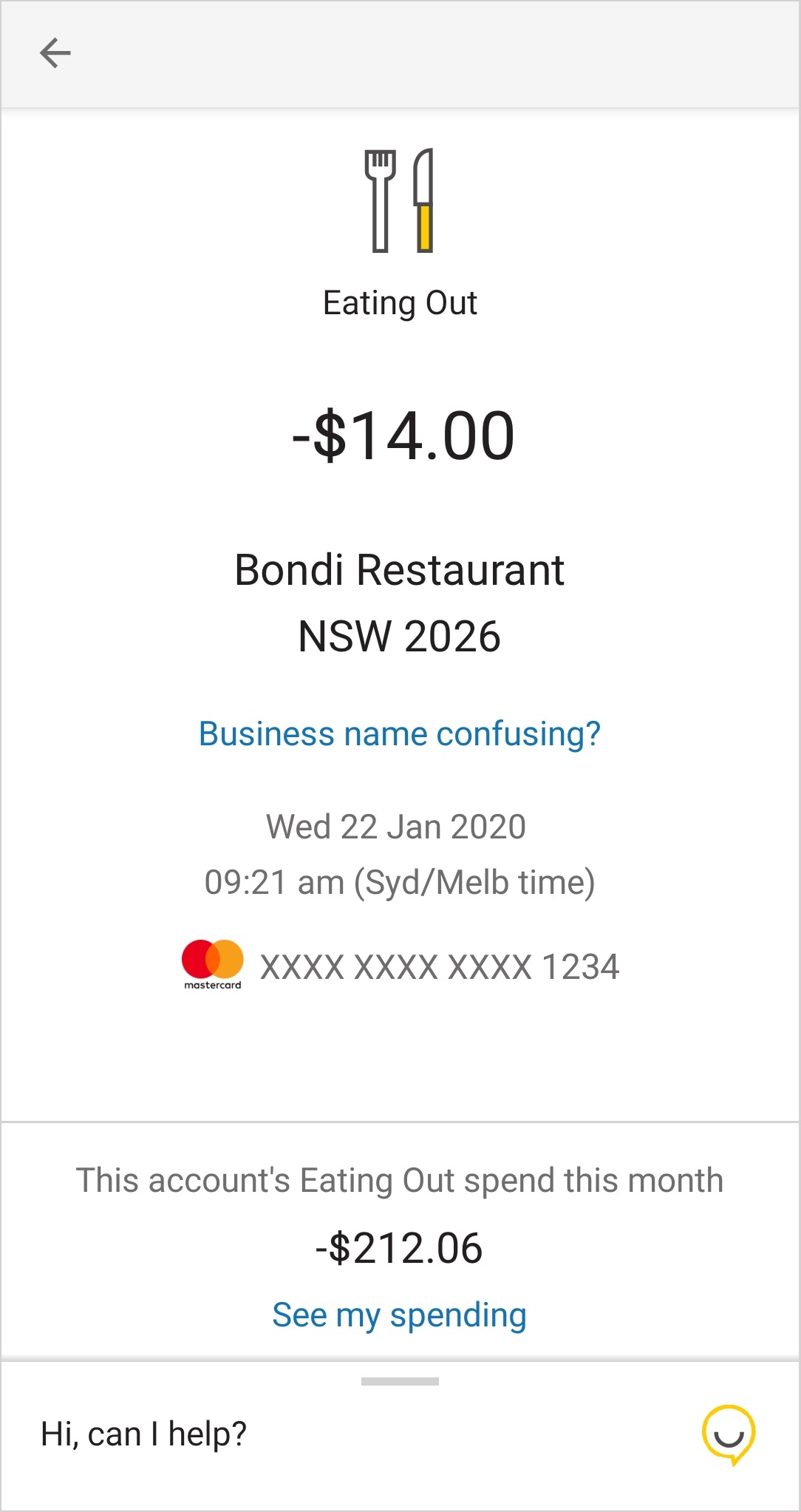 Uncover more details for each transaction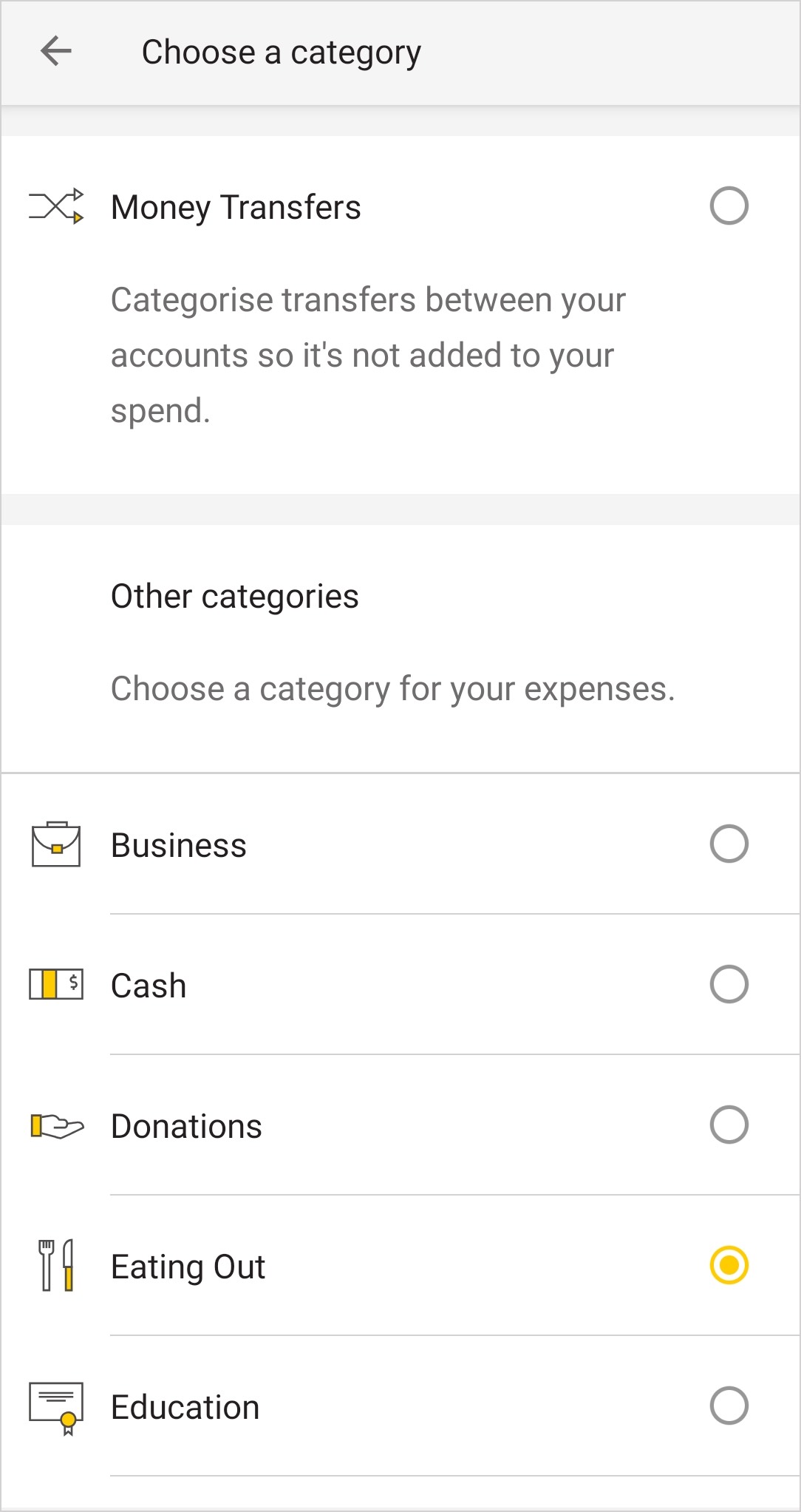 Choose a different category for a transaction
Get ahead with Spending Insights
Know where your money is going

Spending Insights, together with Spend Tracker, gives you info to help you make better decisions about your finances, setting you up for future success.

Knowing exactly what you're spending (and if you're overspending) can help you get into the habit of building up, rather than dipping into, your savings. 
Turn Transaction Notifications on to see, check and track your debit and credit card spending.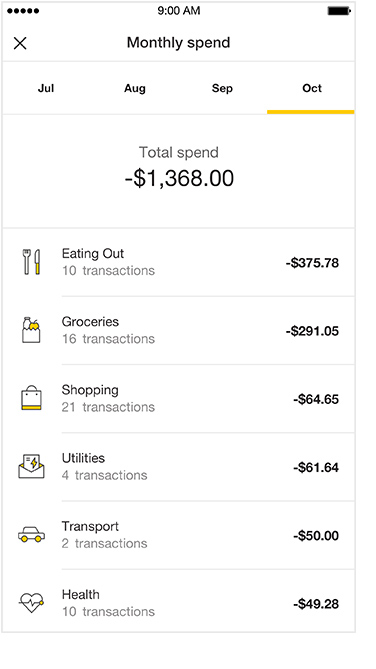 See where you're spending the most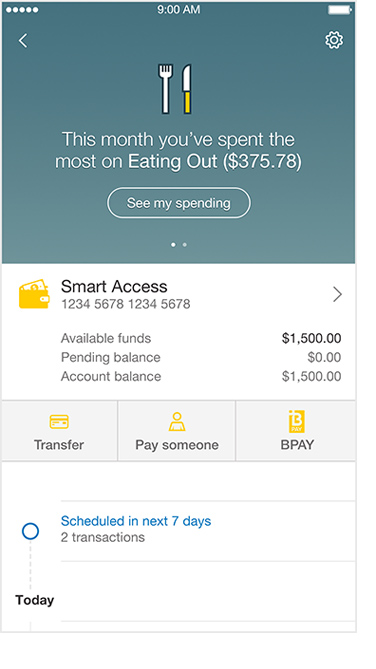 Identify your top spend by category

Using Spend Tracker & Insights with
Cash Flow View
While Spend Tracker & Insights focus on your spending habits, Cash Flow View in the CommBank app gives you an overall picture of your finances.
It shows your income, spending and saving habits across your CommBank accounts. And how you're trending month-to-month.
Backed by our 100% security guarantee
Our 100% security guarantee protects you from unauthorised transactions on personal and business accounts when you protect how you access your accounts and tell us if something is wrong. Tell me more.
Managing your everyday spending habits
Things you should know
Full terms and conditions available on the CommBank app. The CommBank app is free to download however your mobile network provider charges you for accessing data on your phone. Find out about the minimum operating system requirements on the CommBank app page. Terms and conditions are available on the app. NetBank access with NetCode SMS is required.
1 Lock, Block and Limit enables credit card customers to lock certain transaction types and unlock them only when needed. Excludes transaction flagged as recurring (e.g. direct debits), and transactions not sent to us for authorisation, or made via Tap & Pay set up on an Android device. Other conditions apply. Commonwealth Bank of Australia ABN 48 123 123 124.
The target market for this product will be found within the product's Target Market Determination, available here.