Darshika Fernando, Graduate working in Analytics and Information in Enterprise Services at CommBank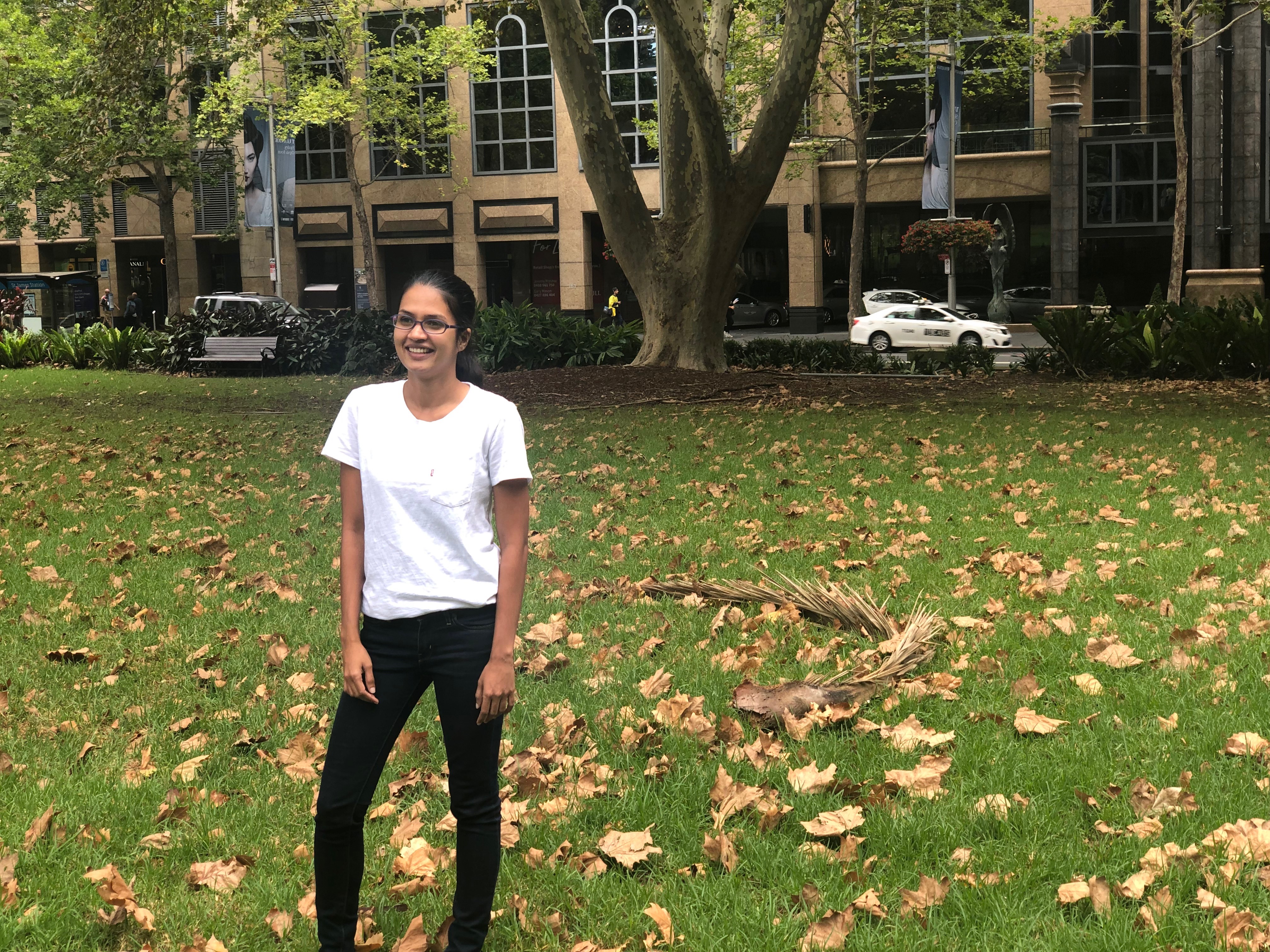 I work as a machine learning engineer in a team that focuses on maintaining a workbench of tools for data scientists and productionising machine learning models for the bank.
My role is quite technical and my team is consisted of machine learning engineers, devOps engineers and data scientists. Given the diversity in terms of technical capabilities in our team, I get to experience different perspectives and approaches to problem solving. I always try to get these different perspectives because it leads to faster and more creative problem solving.
"I believe the gender balance in a team always enriches this cognitive diversity especially in the tech industry."
I believe the gender balance in a team always enriches this cognitive diversity especially in the tech industry, so I regularly volunteer for events such as Girls in Tech where young girls are encouraged to go into tech-related careers. I also volunteer for a non-profit organisation that focuses on helping underprivileged students find undergraduate and postgraduate opportunities.
What does 'stronger together' mean to you?
For me this means more collaboration rather than simple team buy-in for an idea. I constantly witness how collaborative work leads to better and more effective results. As a developer, we work in an environment extremely conducive to working together. In the workplace we have a regular peer review process, where every line of code is reviewed by multiple team members before pushing it into production. This practice ensure that you are shipping error-free code, but importantly, it serves as a learning experience for all the parties involved because the reviewers actively provide valuable feedback to improve your skills.
What advice would you give to your younger self?
Do not be afraid to take risks. Do not overthink different options and where each will leave you in life, because as long as you maintain a curiosity for learning you will end up in a place that you genuinely enjoy.
Sophie Gilder, Executive Manager Innovation Experimentation and Commercialisation at CommBank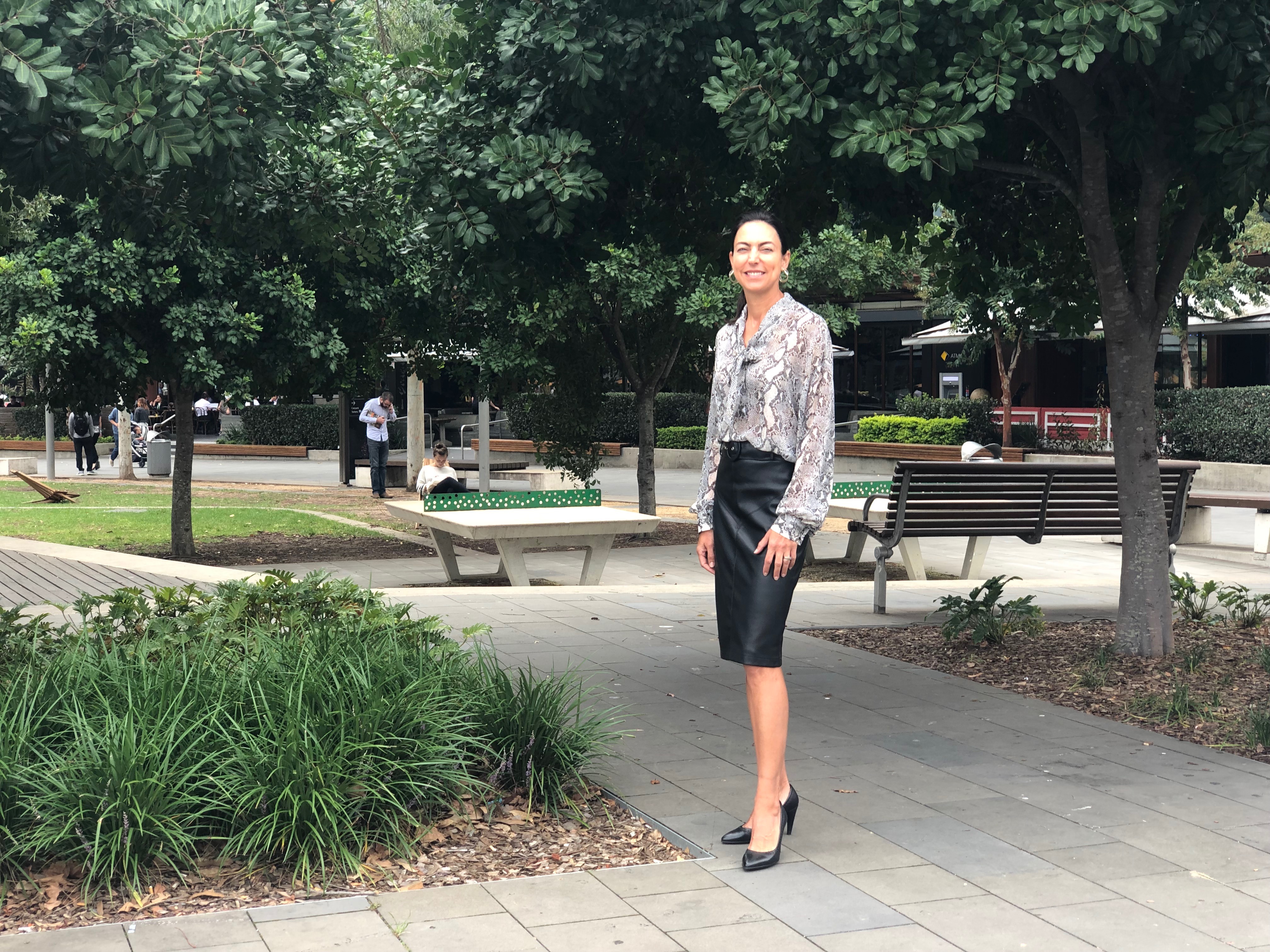 I'm a mother of four, a volunteer surf life saver, a restless creative, and a keen runner who was raised on a rural property where I did School of the Air. I lead the Experimentation and Commercialisation function in the Innovation Lab at CommBank, where we apply emerging technology such as blockchain and artificial intelligence to develop new solutions. My favourite part of the job is that I learn something new every day. I work with a team who have skills, interests and life experiences that are very different from me. This means that my team are a constant source of fresh perspective; I'm inspired by what my colleagues do, as well as how they think. I like hearing their different ideas and understanding where they come from and why.
"I view diversity of thought as a competitive differentiator; a source of creativity and a problem-solving powerhouse."
What does stronger together mean to you?
When you take a diverse team and work towards a shared goal, you can take great strides. To me, 'Stronger Together' is about creating a positive work environment where everyone feels valued, is respectful of others and aware of the value that everyone brings to the table.
Was there a moment in your career that you doubted yourself? And how did you overcome it?
Plenty of moments! I think doubt can be healthy. I am open to questioning most things. From a position of doubt you are driven to start a process of discovery and end up in a better informed place. I've learned to live with doubt but never let it paralyse me, it's just a position from which I can assess various directions, and then move forward.
What advice would you give to your younger self?
If I could go back and talk to my younger self, I'd say three things: I'd explain the growth mindset, and that my attitude alone could open up a world of possibilities provided I was open to learning and trying. I'd say that there will be ups and there will be downs and that's OK, as long as friends & family are solid. And finally, I'd say that gratitude for what you have can be the most powerful source of happiness.
Malini Raj, Head of Strategy, Multicultural Community Banking at CommBank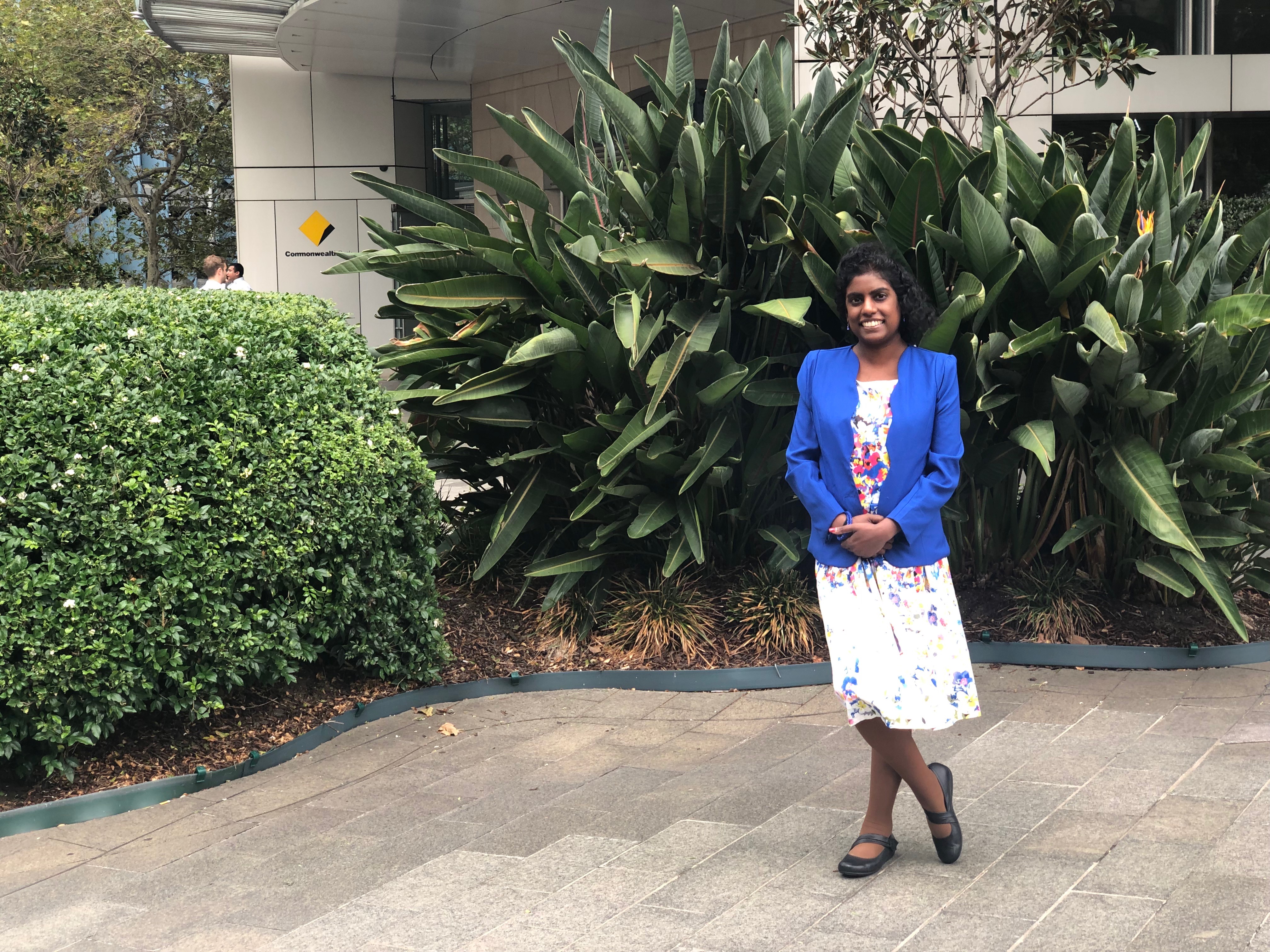 I am in the fortunate position to have a role that allows me to work in an area that I am so passionate about on a daily basis – promoting cultural diversity and social cohesion.
The division of the bank that I work in is unique in that it is solely focussed on authentic and meaningful engagement with multicultural communities. We spend time out in the community nationally, listening to the unique needs of the community and addressing them where possible. Being present is key.
It involves a lot of travel but I love it. The majority of CommBank's customers are from a multicultural background or have a close overseas connection hence it is imperative that we are entrenched in the community and are culturally aware.
"It is important that our workforce is also reflective of the communities we serve – our customers need to see themselves in us."
What does stronger together mean to you?
To me, "Stronger together" sums up the diversity of thought concepts. In the context of diversity and inclusion, I am constantly interacting with organisations, cultural organisations, different levels of government, grass roots and community organisations, all focussing on cultural diversity and inclusion in their own way, from their own angle but all trying to achieve a common goal. Some have different views, different approaches, some are just starting the journey and some more mature in their approach.
Some of the organisations we work with may be competitors in a day-to-day business sense but ultimately when it comes to cultural and gender diversity and inclusion it makes sense to work together as we are all after the same outcome – to create a more harmonious, and inclusive society, diverse across all pillars to ensure diversity of thought, and better outcomes for all.
Was there a moment in your career that you doubted yourself, how did you overcome it?
I constantly doubt myself! I think it's a natural thing do to, for example, sometimes I am invited to speak or present at certain forums or events on topics related to cultural and gender diversity and inclusion and I always question "why are they asking me?". I feel that if by telling my story I can impact and resonate with someone – even just one person – it has not been a waste of time and has been worth it. You can never under estimate what making a difference to one person can mean. And sometimes you never know until later.
Kodi Galleghan, Graduate in Credit Cards, Retail Banking, CommBank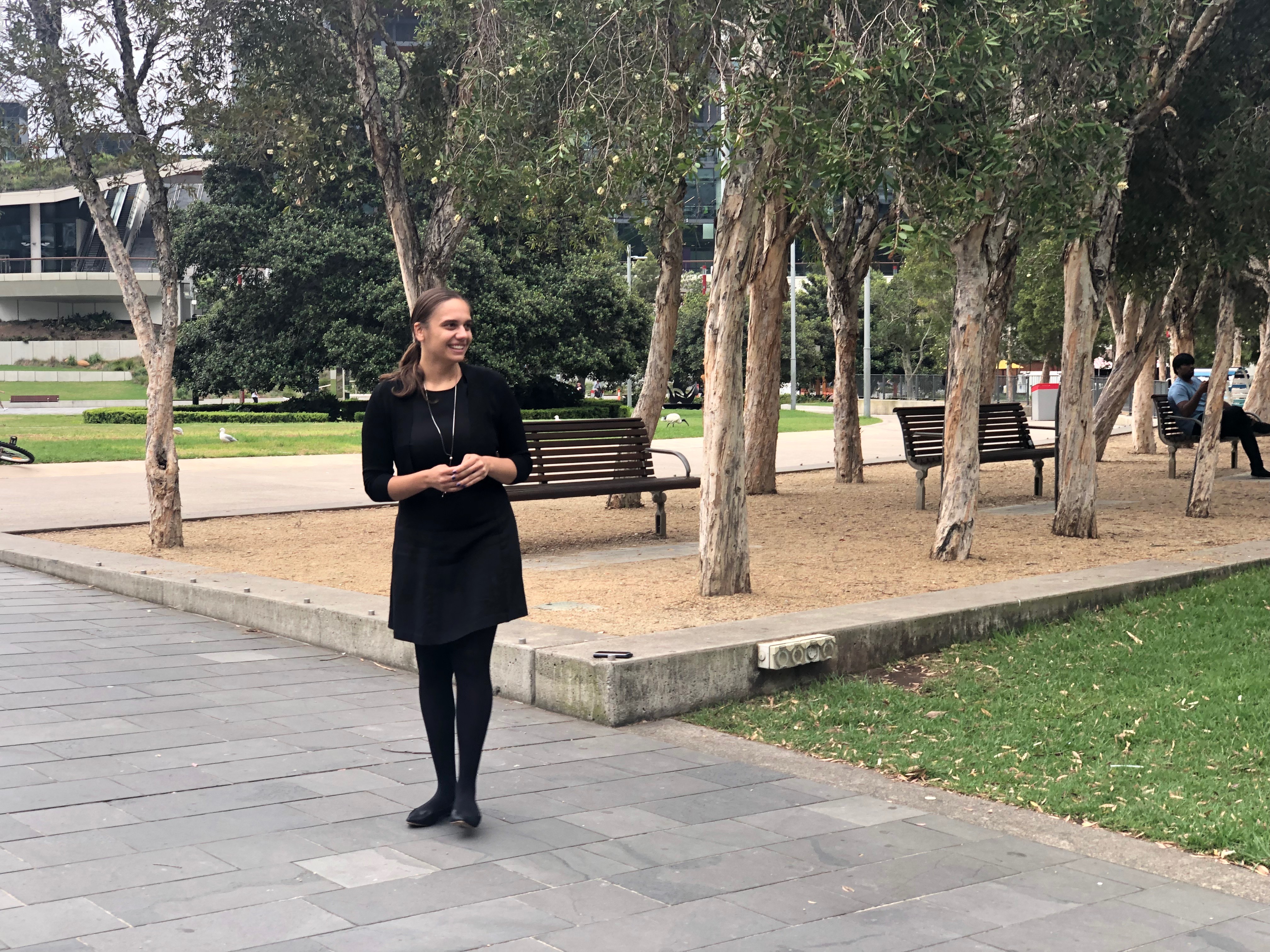 I'm a lover of art, and spend most of my time in museums and galleries. I have previously worked at the Australian Museum and studied to be a curator, and now am working in a bank driving business outcomes. While there is no obvious connection between these two worlds, I personally think the best way to champion diversity of thought in any workplace is to challenge your beliefs and assumptions. My prior experience and skills are unique here and am often told how valuable that is because I contribute to solutions in a creative and thoughtful way.
What does 'stronger together' mean to you?
For me, 'stronger together' speaks to the collective responsibility we all have in regards to reaching gender parity. As an Aboriginal woman, it also has connotations of reconciliation and embracing our rich cultural history as a country to become more united. You see this strength in the industry too – the companies doing well are those adopting diverse skills, experiences and thought in their leadership teams to evolve and face the complex challenges ahead.
Was there a moment in your career that you doubted yourself, how did you overcome it?
I'm still early in my career, so I face self-doubt more than I'd like, but I've been really fortunate to have the right mentors and advice at critical points in my life that have supported me in overcoming that. I realise that for me, a stimulating work environment and strong leaders empower me to face any challenges.
What advice would you give to your younger self?
Feel the fear and do it anyway.