While diversification is typically explained as investing across different asset classes (for example, in a risk-appropriate mix of property, shares, bonds), the same principles also apply within asset classes.
For example, an Australian shares portfolio consisting of just the big four banks (CommBank, Westpac, ANZ and NAB) could hardly be described as diversified. Index funds take this to the other extreme by owning every stock in their target benchmark. However, even an investor in one of the popular S&P/ASX 100 index products may not be as diversified as they think. In fact, the big end of the Australian stock market is one of most-concentrated by sector in the world.
The big four banks account for more than 30 per cent of the S&P/ASX 100, while the financial sector in total (including listed property trusts) makes up more than half of the index.
If you look outside the top 100 Australian shares, the sector mix looks decidedly more balanced – as a comparison of the most common ASX large and small company indices illustrates (see charts below).1
S&P/ASX 100 Index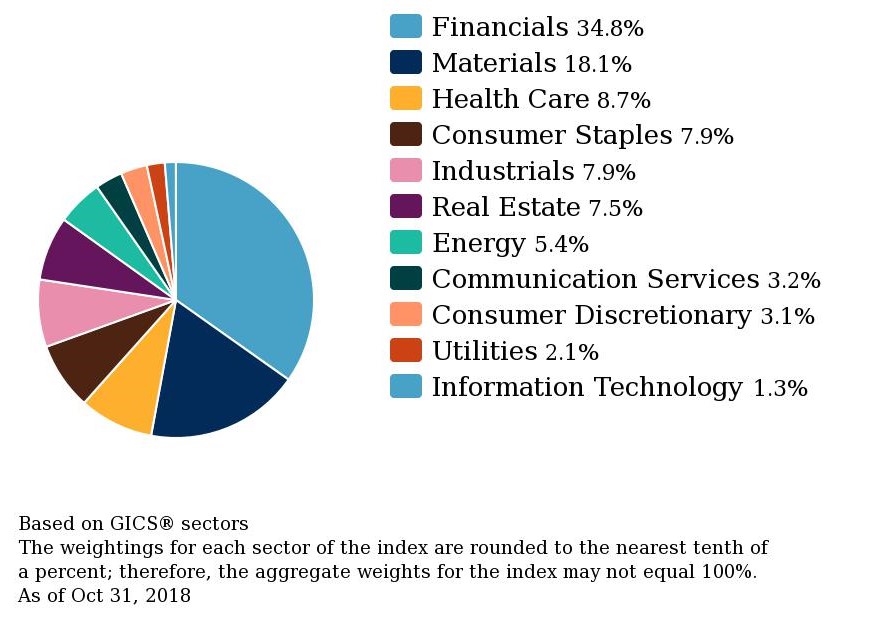 S&P/ASX Small Ordinaries Index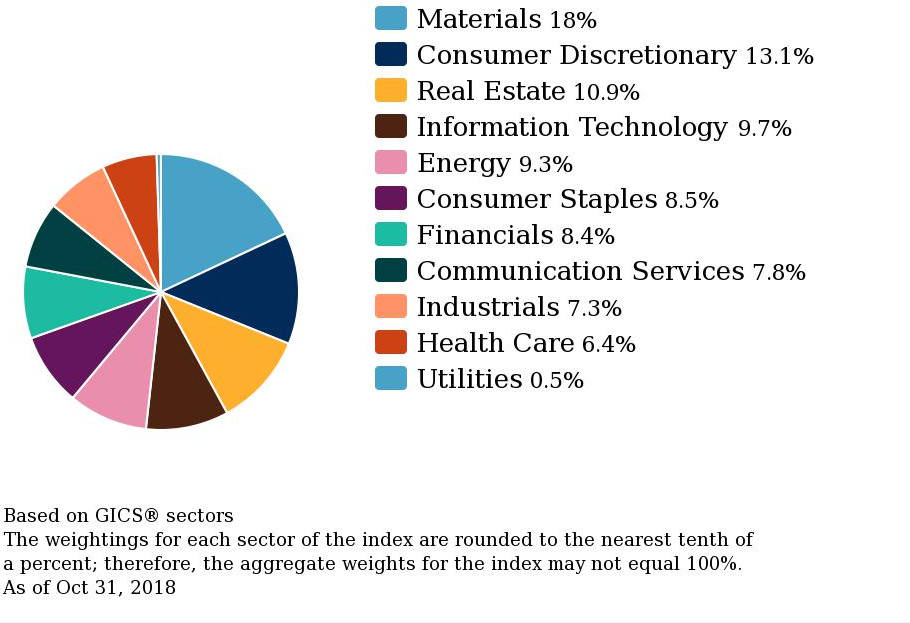 While both large and small cap indices have companies in 11 recognised sectors, the S&P/ASX Small Ordinaries (which covers most of the stocks in the S&P/ASX 300 index, excluding the top 100) ranges from 0.5% in utility stocks to about 18% in 'materials' shares.
From the graphs it's clear the small-cap index in particular has proportionately a much higher representation in the consumer discretionary and IT sectors – all businesses that are expected to benefit from a growing economy. And as well as solid traditional companies that perform well in growth periods, the small-cap sector also has firms plying their trade in emerging areas (such as biotech) that could be major businesses in the future (albeit with a certain degree of risk associated).
In short, the small-cap sector offers a broader variety of companies, more balance within the major economic sectors and further portfolio diversification potential than the top 100 Australian listed companies. And the small-cap universe is larger than the Small Ordinaries Index (which currently includes about 200 companies) - with almost 2,000 stocks listed Australian stocks there are plenty of investment opportunities that lie outside the S&P/ASX 300.
For many investors, heavily weighted toward ASX100 stocks, the addition of a selection of small cap stocks could help supply welcome diversification within the asset class. But investors need to take care before entering the small-cap sector. Historically, having every small cap stock in your portfolio hasn't been the best investment strategy in the Australian share market as the index contains large numbers of very high risk companies (for example in mining exploration) with a higher chance of failure.
There will also be times when the small caps sector underperforms large caps. But the small cap space is where good managers can make significant difference. Even in times where the Small Ordinaries Accumulation index consistently underperformed the comparative Australian large cap benchmark, the average small cap fund manager can outperform the index.2

Importantly there have been significant periods of time in the last 20 years where not only did active management result in a return that was better than the S&P/ASX Small Ordinaries Index, but the absolute level of return achieved was also greater than that realised for the large cap S&P/ASX 100 accumulation Index.
Small-cap stocks can provide a boost to an Australian shares portfolio, but you must take great care in selecting the stocks. Investing in small caps is not for everyone. The sector overall carries more risk (that is, share prices are more volatile) than the corresponding Australian large cap market. But for those able to do the research, or willing to outsource the job to a capable fund manager, an expertly-prepared Australian small cap investment can offer some good opportunities for diversification.
1 S&P Dow Jones Indices, https://au.spindices.com/indices/equity/sp-asx-100
2 Investment Manager Skill in Australian Small-Cap Equities, https://pdfs.semanticscholar.org/d86d/8c4062fe7506e5a2110c73ea7b06cf6b45b8.pdf