Understanding home loan repayments
Things you need to know about how home loan repayments work and why they might change over the life of your loan.
Manage your home loan repayments
Direct debit repayments
To manage your CBA direct debit repayments where the linked bank account is in your personal name(s), you can do so via the following options:
NetBank, for changes to repayment amounts and frequency;

To set up or cancel direct debit, or make any other requests, you can phone us any day on 13 2224 or visit your nearest CommBank branch.
For direct debit requests (DDR) from another financial institution or from any accounts not in your personal name(s), please review and complete the DDR form before contacting us.
Increase or decrease your repayments
If you have a variable rate home loan with us and you're paying Principal and Interest, you can:
increase your repayments to pay your home loan off faster and reduce the interest you'll pay over time 
reduce your repayments to free up some cash, provided we've reduced the interest rate or you've gotten ahead on your loan by making extra repayments
We'll need to check that your new repayment amount allows you to repay the loan in the remaining loan term.
If you have a Fixed Rate home loan, are paying Interest Only or are otherwise unable to make changes yourself in NetBank, call us on 13 2224. If there is more than one person authorised to operate on the loan, you'll need to visit your nearest branch to make any changes.
Monthly, fortnightly or weekly repayments
If you have a Variable Rate home loan and make Principal and Interest repayments, you can choose to make your home loan repayments monthly, fortnightly or weekly.
For Interest Only payments, you can only pay monthly.
How to manage your home loan repayments online

You can easily change your home loan direct debit repayment amount or frequency in NetBank and the Commbank App.
Interest Only vs Principal and Interest
Principal and Interest repayments reduce your home loan balance and cover the interest owed each repayment. However, your minimum monthly repayment amount will be higher compared with Interest Only
Interest Only repayments will lower your minimum monthly repayment amount, but you'll pay more interest over the life of your loan
Switch to a Principal and Interest home loan
To switch in NetBank, go to 'Settings' and select 'Change home loan repayment type'
To switch in the CommBank App, tap 'View accounts' then choose your home loan. Tap 'Manage loan' and then 'Change to Principal & Interest / Interest only'.
Changing circumstances
If your circumstances change unexpectedly, accessing additional home loan repayments you've made could be an option.
Repayment relief
If your circumstances do change, and you think you'll find it difficult to meet your required repayments, we can help.
Talk to one of our lenders to discuss your options, which can include extending your loan term to reduce your required monthly repayments.
Call us on 13 2224. 
Home Loan Compassionate Care
Complimentary protection may be available for your eligible Owner Occupied home loan repayments if you or your spouse or dependant is medically certified with a terminal illness or passes away.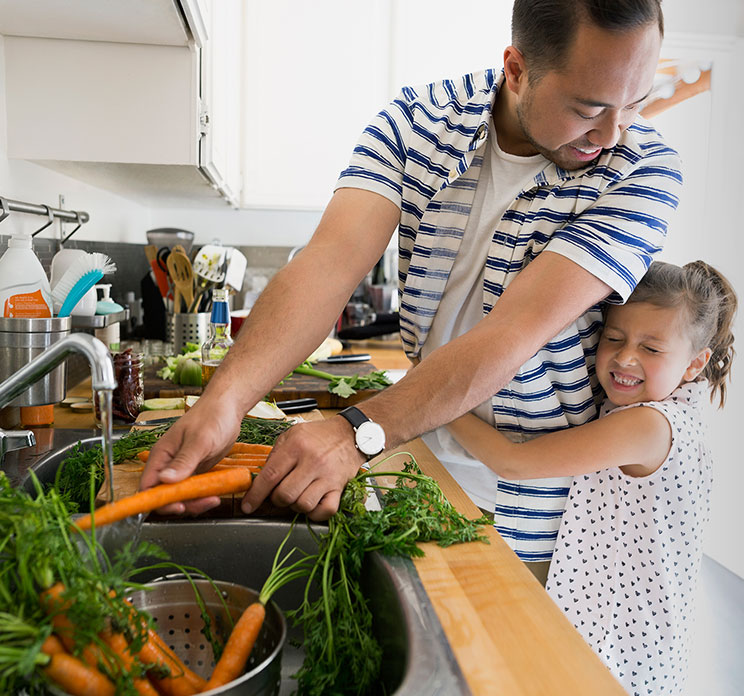 Home loan support
See what options are available to home loan customers needing financial assistance.
Things you should know
As this advice has been prepared without considering your objectives, financial situation or needs, you should consider its appropriateness to your circumstances before acting on the advice. You should also read our Financial Services Guide.