BANK YOUR WAY
From instant deposit ATMs to Tap & Pay in the CommBank App, we're always looking for better ways for you to bank.
Bank on the go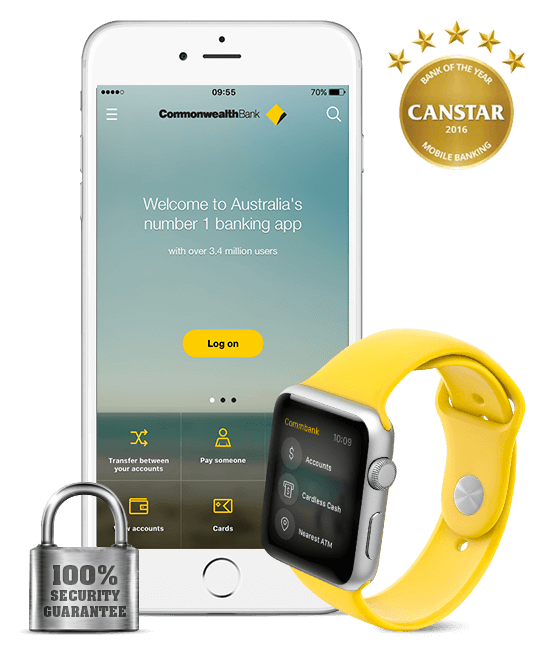 Now available in the app

Withdraw up to $5001 a day at a CommBank ATM using only the CommBank app.
Show me more

Do more with NetBank
Manage all your accounts in one place. Ideal for banking on your laptop or desktop computer.
NetBank is convenient, easy to use and 100% money back guarantee gives you piece of mind when banking online.
Show me more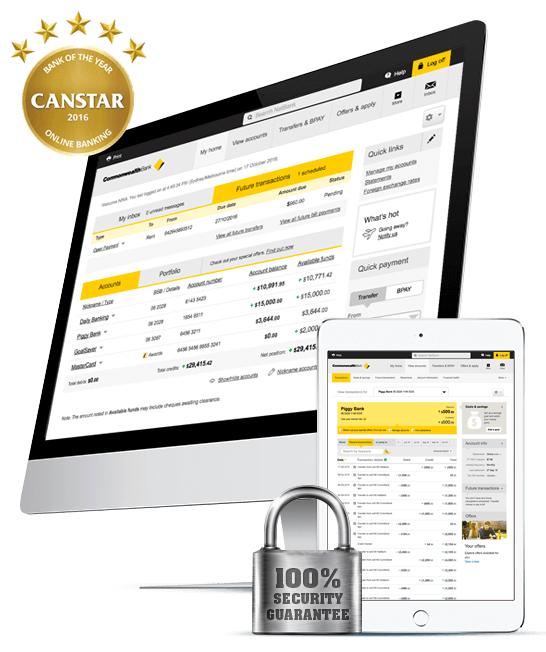 Now available in NetBank

The power to control your credit card transactions and enjoy extra security, instantly.3
Discover more

Get the know-how on your finances and access tools to better manager your money.
Take a look

We're here when you need us

Deposit, withdraw and transfer money instantly. Check your balance and print recent transactions too.
Discover more

Find a branch that's close to you - see which are open on weekends and those that specialise in migrant banking.
Find your nearest branch
100% security, guaranteed
We'll cover any loss if someone makes an unauthorised transaction on your account provided you protect your client number, password, NetCode and immediately notify us of the loss, theft or misuse of your password and of any suspicious activity on your account.

From social networks to online shopping, here are some steps to protect yourself online
Show me how

We have world-class security capabilities so you can bank with confidence.
Take a closer look

Things you should know:
Full terms and conditions available on the CommBank app. The CommBank app is free to download however your mobile network provider charges you for accessing data on your phone. The CommBank app is available on Android operating systems 4.4+ and iOS operating system 9.0+. Terms and conditions are available on the app. NetBank access with NetCode SMS required.
1 Limit of $500 in without a card withdrawals per day from over 3,000 CommBank ATMs. CommBank app, NetBank, NetCode and account access required. Full conditions on app.
2 Tap & Pay allows you to use your compatible iPhone or Android mobile phone to make MasterCard® PayPass™ purchases up to $100 or other limit as set by the merchant. NetBank and CommBank app access required. Tap & Pay is available for compatible NFC enabled phones running Android 4.4 or above - eligible transaction accounts and credit cards only. Other phones may Tap & Pay by ordering a CommBank PayTag in the app. A one-off purchase price of $2.99 applies for the PayTag.
3 Lock, Block and Limit enables credit card customers to lock certain transaction types and unlock them only when needed. Excludes transaction flagged as recurring (e.g. direct debits), and transactions not sent to us for authorisation, or made via Tap & Pay set up on an Android device. Other conditions apply.
BPAY is a registered trademark of BPAY Pty Limited ABN 69 079 137 518. Apple, the Apple logo & iPhone are trademarks of Apple Inc, registered in the U.S. and other countries. App Store is a service mark of Apple Inc. Google Play and Android are trademarks of Google Inc. Commonwealth Bank of Australia ABN 48 123 123 124.